PRESIDENT RAJAPAKSA DISTRIBUTES DEEDS AND KEYS TO 1509 RANAVIRU SOLDIERS AT IPOLOGAMA IN KEKERAWA
Posted on November 22nd, 2009
By Walter Jayawardhana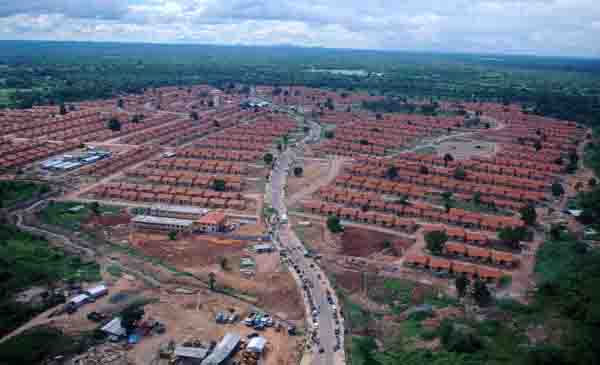 (Pix By : Nalin Hewapathirana)
President Mahinda Rajapaksa declared open and distributed the title deeds for 1509 houses built as the first phase of the Api Wenuwen Api program for soldiers who fought in the country's liberation war to wipe out terrorism from the country.
Spread in a sprawling 180 acres modern town let equipped with education, health and other urban amenities the war heroes received 1509 houses as a tribute from a grateful people who have been allowed to breathe a sigh of relief after a 30 year old war of terrorism.
Rear Admiral Sarath Weerasekera called the Ipalogama housing scheme a way of telling the war heroes a big thank you.
He appreciated President Rajapaksa the way he faced the war in the midst of heavy pressure from such reactionary forces like Milliband and Koechner. He said the root cause for the victory of the war was the high morale maintained among the armed forces by the President.
President Mahinda Rajapaksa declared open "Rana Jayaviru Housing Village" at Kakirawa Ipalogama on November 22 morning..
 President and Madam Shiranthi Rajapaksa participated in the opening of the Nursery School at Rana Jayaviru Village.
 President Mahinda Rajapaksa distributed the title deeds and the keys to the Ranaviru solders in the Army, Navy, and Air force on that same occasion.
 President also visited to several New Ranaviru houses in that village to have a word with the new occupants.
 Secretary to the President Mr. Lalith Weerathunga, Secretary