President Rajapaksa unveils a monument to commemorate the final battle in Nandikadal lagoon at Pudukudirruppu
Posted on December 9th, 2009
By Janaka Alahapperuma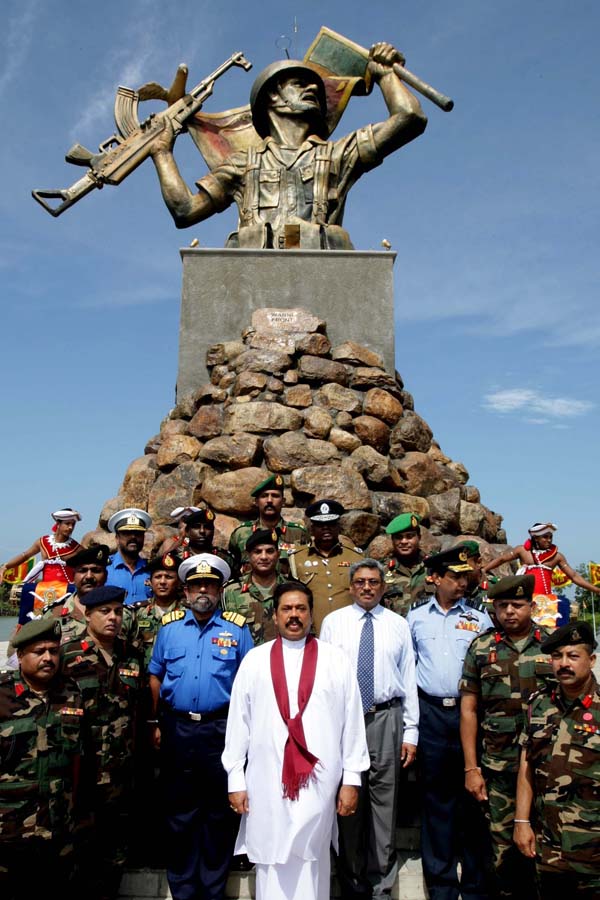 President Mahinda Rajapaksa unveiled a monument in Nandikadal lagoon at Pudumathalan, Pudukudirruppu this afternoon on 9th December in honour of the war heroes who engaged in the final mission on eradicating terrorism and its leadership. The monument was also erected to commemorate the valiant soldiers who laid down their valuable lives for the noblest of all causes at the victorious site of the final battle in Pudumathalan.
After opening the monument, the President addressed the ceremony and said that the government is now carrying out a successful programme to develop the country and he believes security forces will also offer their maximum support to rebuild the country. He further said that the government has increased many welfare facilities of security forces steadily and comprehensive housing scheme projects are now being implemented and initiatives has been taken to facilitate even families of war heroes. The President also had a cordial discussion with members of security forces.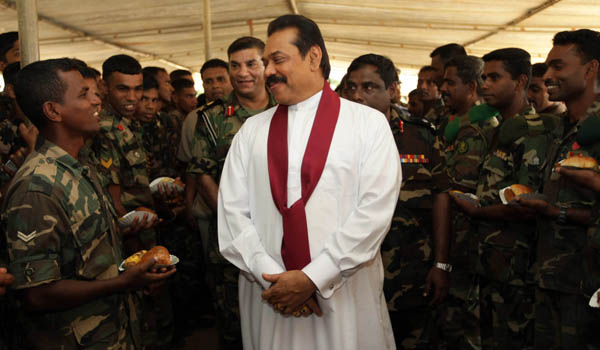 Defence Secretary Gotabaya Rajapaksa, Army Commander Lieutenant General Jagath Jayasuriya, Navy Commander Vice Admiral Thisara Samarasinghe, Air Force Commander Air Chief Marshal Roshan Goonetileke, Inspector General of Police Mahinda Balasuriya and many other senior officers representing three forces were presented the colourful event.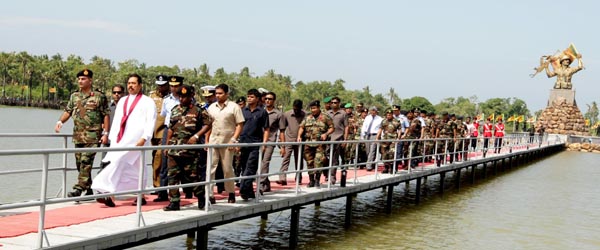 During the visit to the northern region today, President Rajapaksa paid a visit to the Madhu Church in Mannar and met the religious dignitaries of the church. He also visited the Chettikulama welfare centers where the internally displaced are temporarily housed. The President inspected the welfare of the inmates and issue instructions to the officials to provide all the facilities that the inmates needed without fail.