Sri Lanka's Independence Day celebration was held in Don Bosco, Auditorium in Toronto
Posted on February 5th, 2012
Toronto News
Sri Lanka's Independence Day celebration was held in Don Bosco, Auditorium in Toronto, with the participation of huge Sri Lankan crowd, including over 300 Tamils and over 100 Muslims living in Toronto area.
 Toronto Tamil resident Ingenious Sellaiya Manoranjan was the master of the ceremony. Buddhist and Tamil Hindu and catholic priests blessed the crowd. In his speech Tamil Hindu priest request all Sri Lankan Tamils living in Toronto to take part in rebuilding Sri Lanka.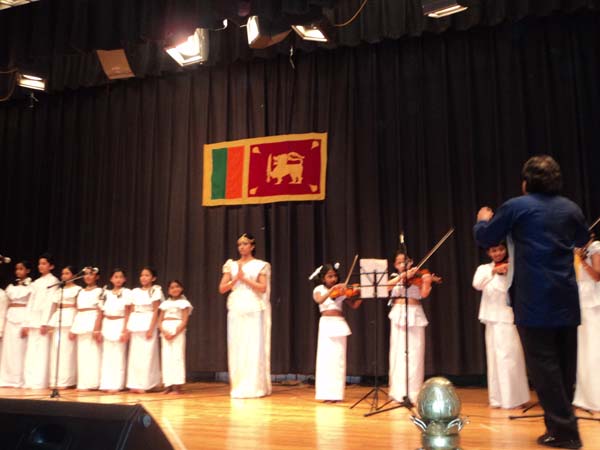 Addressing the crowd Ajex Tamil Resident Mr. Chandrakumaran using Canadian Parliamentarian Joe Daniel quote and said none of the money collected by LTTE front organizations in Toronto reaches Sri Lanka.  Former Conservative Candidate Ms. Marlene Gallyot  and Canadian Parliamentarian Joe Daniel  present at the event.
 The ceremony was filled with Sri Lankan cultural dances including Baratha Natyam preformed by a Sri Lankan Tamil dancing group in Toronto. Participants were also treated with tasty Sinhala and Tamil foods at the end of the event. The ceremony was organized by Sri Lankan Consulate General's office in Toronto.