Deepening China – Sri Lanka Cooperation: Pathfinder – CPAPD Agree on Action Program
Posted on October 15th, 2013
Press Release – the Pathfinder Foundation
Mme. Yan Junqi, who is a senior state leader from China, has just concluded a productive visit to Sri Lanka with her 12 member delegation.
Mme. Yan called on H.E. President Mahinda Rajapaksa on Tuesday. Prof. G L Peiris, Hon Minister for External Affairs and Mr. Lalith Weeratunga, Secretary to the President was also present at the meeting. The cordial exchanges at their meeting reaffirmed Sri Lanka-â"¢s elevation to Strategic Cooperation Partner status, announced during the President-â"¢s recent state visit. China-â"¢s generous support for Sri Lanka-â"¢s infrastructure development program will now be supported by concerted efforts to expand trade and investment. A bilateral FTA is expected to be signed shortly opening up new export opportunities. Sri Lanka-â"¢s key products, apparels and tea, are among the many items expected to benefit. Chinese companies, which are being encouraged to -Ëœgo out-â"¢ by their authorities are also looking at Sri Lanka as a favourable investment destination. The Harbour City Development Project, which is expected to be announced shortly, will be China-â"¢s largest single investment in the region.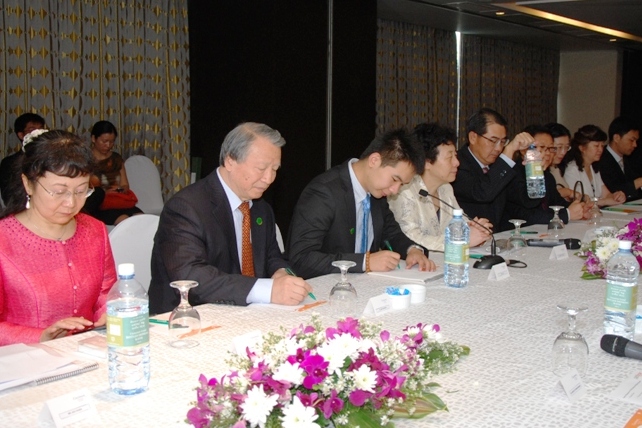 Mme. Yan also had a productive discussion with Hon. Chandima Weerakkody, Deputy Speaker, on enhancing exchanges between the parliamentarians of the two countries.
Mme. Yan, who was in Sri Lanka on the invitation of Mr. Milinda Moragoda and the Pathfinder Foundation (PF), held extensive discussions with him on ways and means of buttressing the excellent bilateral political relations, wide-ranging economic cooperation and expanding trade and investment with greater people-to-people exchanges in the social, cultural and educational spheres. In this connection, Mme. Yan was also able to interact with a number of local Friendship Associations and think-tanks. In response to a question raised regarding human right issues Mme. Yan categorically stated that China-â"¢s bilateral relations are based on the principles of non-interference in internal affairs of other countries and living in peaceful co-existence.
Chinese People-â"¢s Association for Peace and Disarmament (CPAPD and the PF have identified the following areas for practical action to be taken forward:
A joint study on -A Vision for Sri Lanka -" China Peoples-to-People Relations- which would focus on political, business, cultural, religious and sports relations.
Enhance capacity for Chinese Language teaching in Sri Lanka to support the increased tourism, trade and investment flows.
A joint scholars-â"¢ exchange program for academics and researchers.
Build on the progress already being made in promoting Chinese tourists to Sri Lanka.
Cooperation in the fisheries and agriculture sectors.
PF and CPAPD, which have signed a Cooperation Agreement, agreed to establish regular consultations to take forward and review the outcomes of their collaboration. The PF will seek to play a catalytic role in intensifying the people-to-people relations between Sri Lanka and China.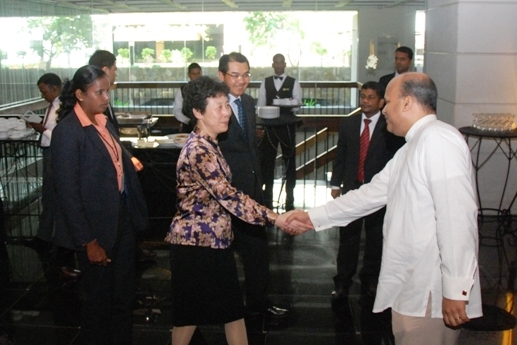 During her brief stay, Mme. Yan was also able to visit Galle where, inter alia she was able to see the inscription marking Admiral Zheng He-â"¢s historic visit to Sri Lanka. She also had the pleasant surprise of an unscheduled meeting with a group of Chinese tourists who were also visiting the city.
Mme. Yan-â"¢s program was organized by the Pathfinder Foundation with the support of the Embassy of the People-â"¢s Republic of China in Sri Lanka. It was part of the ongoing collaboration between the PF and CPAPD based on a Cooperation Agreement signed in June 2012.