Lanka BPO Academy completes BPO training programme at Seenigama BPO empowering rural youth
Posted on June 16th, 2014
Yasas V. Abeywickrama CEO / Director – Lanka BPO Academy

 
Lanka BPO Academy completed a BPO training program at the Seenigama BPO recently.
Seenigama BPO (www.seenigamabpo.com) is a rural service provider of outsourced services that commenced operations in 2010, providing career opportunities to youth that were badly affected by the 2004 Tsunami. Starting with two data processing operators, the company today has close to twenty owner associates. This BPO is sponsored by John Keells, The Foundation of Goodness and FARO.
The work started with John Keells outsourcing some of its accounting work through its subsidiary Infomate, and today the operations have expanded where even a USA based client is being serviced by a group working parallel to Seenigama BPO, supported by Foundation of Goodness.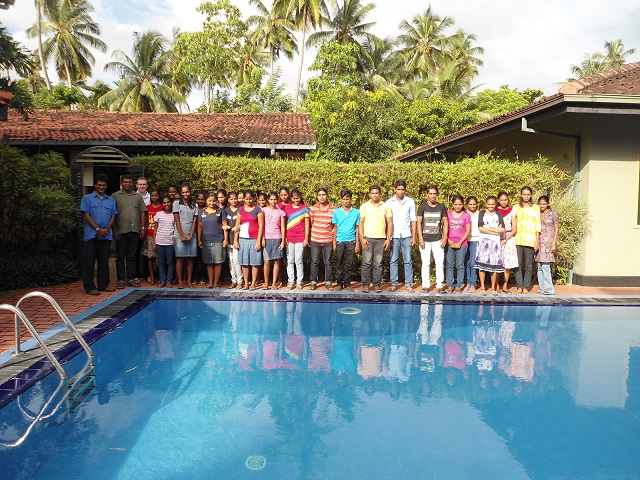 The training program that was delivered by Lanka BPO Academy (www.lankabpoacademy.lk) covered areas such as BPO industry, BPO fundamentals, email etiquette, data processing, KPIs and customer service as well as sales processes for BPOs. The training was extremely successful and it is bound to have an impact on increasing staff productivity, the standards of service delivery as well as help attract new business.
Lanka BPO Academy is an entity dedicated to develop human capital in Sri Lanka, especially focusing on the outsourcing sector. It has collaborated with many international and local partners to deliver various training programs of global standards, to enhance skill levels of organizations. This training program was conducted by Yasas V. Abeywickrama, CEO of Lanka BPO Academy. Yasas is a sought-after trainer who has conducted thousands of hours of training and also has years of experience in the outsourcing industry. He has researched and written about the rural BPO sector that is growing in developing nations.
The Foundation of Goodness (http://unconditionalcompassion.org/) was set up by Kushil Gunasekera in 1999, to provide essential services to his ancestral village of Seenigama. Since then, he has been joined by a dedicated Board of Trustees and a committed team based in Seenigama and Colombo, all working together with villagers and donors to uplift the lives of rural communities in Sri Lanka. The foundation has a holistic approach to bridging the gap between the urban and rural sector in Sri Lanka, empowering over 25,000 lives in over 50 villages via 30 empowerment sectors.
The BPO projects aim to increase employment opportunities for rural youth as well as provide funding for other community supportive projects.