Life Abroad – Part 84 DON MY GOOD FRIEND
Posted on June 19th, 2014
Dr. Tilak Fernando

If you are not destined to die you will never die, I thought it was too late but he survived", commented Don Hubert of Harold Wood Essex, on November 27, 2004 coming out of the swimming pool at the New Central Park, after saving the life of 43 year old James Burgin whom he spotted lying motionless on the bed of the pool.
Don Hubert regularly visited the local swimming pool at the New Central Park with his retired clique of senior friends. They had a different schedule for every day of the week which varied from swimming, enjoying a good pint of larger and later enjoying a sumptuous meal at the pub, attending art classes or coming down to London all the way from Essex to intermingle with Sri Lankan friends and to have a good laugh. I must say he enjoyed every moment of his life and considered age only as a numerical number, but he was always young at heart.
Life saver
In the morning of November 17, 2004, he walked into the swimming pool at around 11 am with one of his friends. After swimming a couple lengths as usual, and when he tried to swim underwater with goggles on, suddenly he spotted the body of a white person lying flat on the floor towards the deep end of the pool. At first he assumed that person as another swimmer doing an underwater stunt, but for a minute and a half when the other swimmer did not move he got alarmed, hit the panic button and yelled out to the lifeguards in desperation. Within seconds the whole place looked like a disturbed hornet's nest with sirens blaring and lifeguards diving into the water and people running to the scene.
Finally the motionless body of James Bergin, which had turned completely blue by that time, was pulled out of the pool by a team of paramedics who rushed to the scene and skillfully engaged in First Aid manoeuvres with the help of lifeguards to resuscitate the asphyxiated casualty. Everyone had given up hopes as it took nearly ten minutes before anyone could see any sign of life coming back out of James Bergin who had completely turned blue!
The London Ambulance Service that answered the emergency call 999 rushed to the scene and took James Bergin to the Old Church Hospital where he was identified as an epileptic and treated. Hours later he left the hospital live and smiling again!
Epileptic convulsion
It was later revealed that James Bergin had collapsed due to an epileptic seizure and sunk into the bottom of the pool. Romford Local Newspaper The Recorder carried the story quoting Don Hubert as saying: The lifeguards can't keep an eye on everyone all the time. It just so happened that I spotted the man and raised the alarm."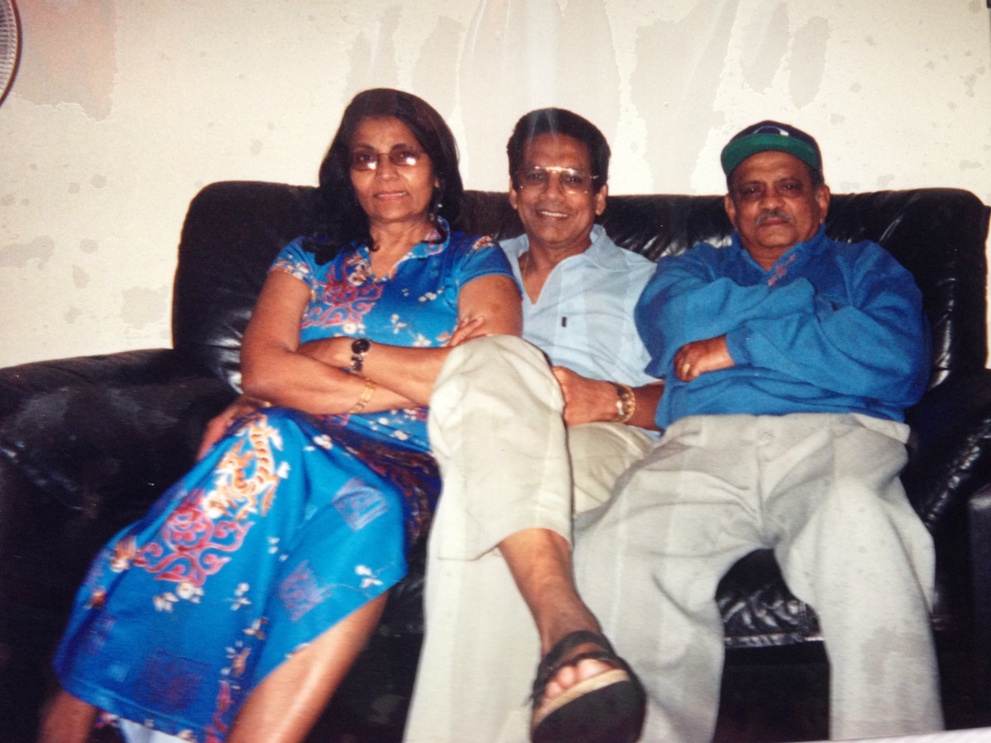 Don Hubert
Don was ecstatic after the traumatic experience that took place at the poolside and said: Certainly it was a miracle where God did stretch His hand to save Bergin's life by making me an instrument for that purpose in this particular instance"!
Had I not been wearing goggles and not done underwater swimming myself, even I would not have spotted the guy in the nick of time; the lifeguards would have pulled out only a corpse from the water! I do not know where he lives even, but I would like to visit him and see him personally to find out how he is progressing", Don commented.
Public comments
We normally take swimming pools and lifeguards for granted and one hundred per cent safe all the time. This incident makes one to think twice on the laid down regulations stipulated by the Government and Local Authorities with regard to the responsibilities and functions of lifeguards employed at swimming pools" commented an eye witness at the incident.
Should there be a specific number of staff allocations and should they not keep a vigilant eye on swimmers by constant patrolling all the time, asked another. Why did a swimmer in this instance have to summon the lifeguards while the drowning man had been underwater unnoticed by lifeguards for a minute and half and until he turned blue", blurted a sceptic. Amidst a a few raised eye brows at the pool side following this tragic event ultimately it turned out to be a happy outcome by Don becoming a hero instantaneously while many thanked him profusely for his heroic deed of saving the life of the 43 year old James Burgin.
Good old friend
Don Hubert was a family friend for a good number of years in London. I came to know him in the first instance through G.C. Perera who introduced him to me with a request to expose his latent talents in a feature article in one of the Sri Lankan tabloids – Silvarrow.
Acceding to GC's request I carried a picture of a painting done by Don on 'a village boy playing cricket on a playground in Sri Lanka' alongside the feature article. The critique in the Silvarrow exposed him to the full glare of publicity where many Sri Lankans sought his services to get various paintings done according to their individual choices and tastes, from landscapes, elephants, village scenes etc. to bring some nostalgia about their motherland. They, I am sure, must have felt somewhat perverse as they touched on a feeling of melancholy that struck them occasionally thinking of the motherland! For that reason they wanted to teleport part of their memories of various landscapes and sceneries from home into their sitting rooms in the manner of a painting on canvass which Don very effectively did.
Everyone used to call him Don and I too followed suit. Born in Kandana and educated at De Mazenod College, he had been a banker at National Griendlay's Bank in Sri Lanka. He migrated to the UK to take up a position at National Griendlay's Bank in London where he worked till his retirement as a Banker.
Past time hobby
Upon retirement he took up painting as a hobby to keep himself occupied by joining The Bower Group in Romford, Essex where he practised sketching alongside well known (amateur) artists such as Jean Harding, Jean Baker and Bill Newton. As a schoolboy Don had been initially motivated to take up drawing by a distinguished art teacher at De Mazenod College, Kandana, the late Mr. M. D. Peter.
Once he started intermingling with the expatiates in London, he expressed his disappointment about Sri Lankans' contention with mediocre prints of English sceneries on their living room walls. This he took seriously to heart and started expanding his choice of paintings into wide and varied area to blend with Sri Lankan choices.
His colleagues, Jean Harding, Jean Baker and Bill Newton helped him to achieve professionalism in the final touches of his drawings. During an open exhibition held at the London Borough of Havering, Essex on July 24, 1991 he received a commendation for his drawing on 'Ruwan Weli Seya'. It was his second commendation in two consecutive years at this exhibition adjudged by the Borough's Arts Council. He held two Art Exhibitions in Colombo as well, coming down all the way from UK, one at Plate` and another in Bambalapitiya where foreign diplomats paid handsome prices for his paintings.
Once he communicated his thoughts and creativity on to a canvas with oil, depicting the England vs India Test Cricket Match at Lords Grounds in 1990. This remarkable painting was picked up by the United Breweries in the UK at an exhibition for a handsome price, and to this day it takes a permanent slot on their Board Room.
Painting of elephants titled 'Pride of Sri Lanka' took a special place in Don's heart as it was admired by the prominent British wildlife painter David Shephard who commented on Don on its execution. It was one painting which Don refused to part with. At the annual Festival of Cricket (FOC), which is the most popular social event in the Sri Lankan calendar among the expatriates, Don always had his own marquee to display his paintings ranging from Elephants, Sigiriya, Southern Coastal Beaches. One of his favourites was ' a woman in jacket and cloth selling king coconut'.
He also did paintings on village scenes to suit individual requests of Sri Lankans, incorporating May trees, a Buddhist temple, a local tea boutique, coconut trees, a bullock cart, a fish monger (kath velenda) etc. Don never forgot to donate some of his paintings to the FOC (Festival of Cricket) to be auctioned and raise money for schools in Sri Lanka; likewise he gifted a painting to his old school – De Mazenod old boys Association, to sell and raise money towards the building fund of his alma mater.
In his mid eighties, after enjoying his life to the full, he took off from this earth suddenly, but his friendship and the good times we spent together still remains within me indelibly. Every moment I gaze at the massive painting of wild elephants he gifted to me as a birthday present in June 1991, which adorns my sitting room up to this day, always reminds me of my dear good friend Don Hubert forever.