KUM KUM FERNANDO WON A GOLD @ CANNES LIONS
Posted on June 26th, 2014
15 – 21 June 2014, Cannes, France
Flagship festival, the Cannes Lions International Festival of Creativity, has been recognizing the best in communications since 1954. It has grown to become the world's biggest celebration of creativity in communications, with more than 35,000 entries from all over the world and more than 12,000 delegates from 94 countries in attendance each year. The networking and learning opportunity of the year, Cannes Lions is the must-attend event for anyone involved in creative communication.
KUM KUM FERNANDO studied at St Thomases College Mount Laviniya and RMIT University Australia working as Associate Creative Director LOWE Vietnam won a gold and two bronze lion for Uniliver OMO campaign . Joystick Vs Football"," Tblet Vs Tree", Mobile Vs Sand at Cannes 2014.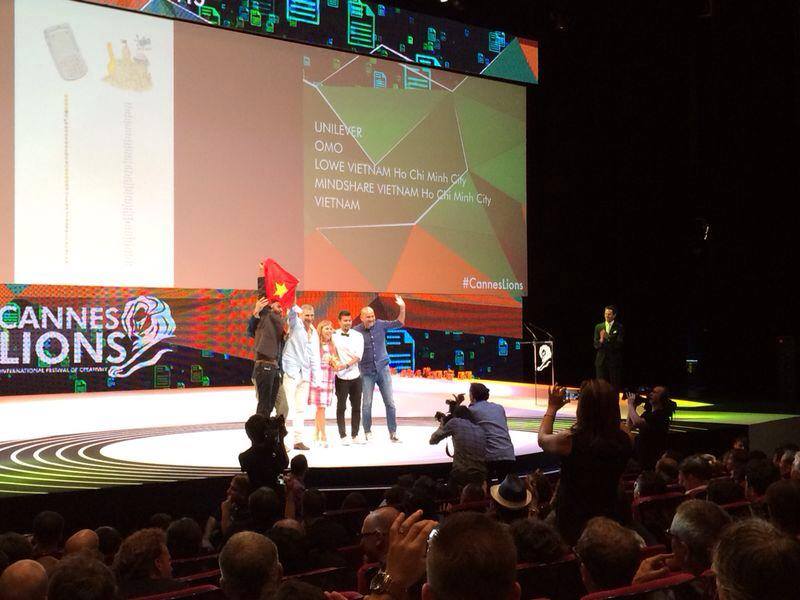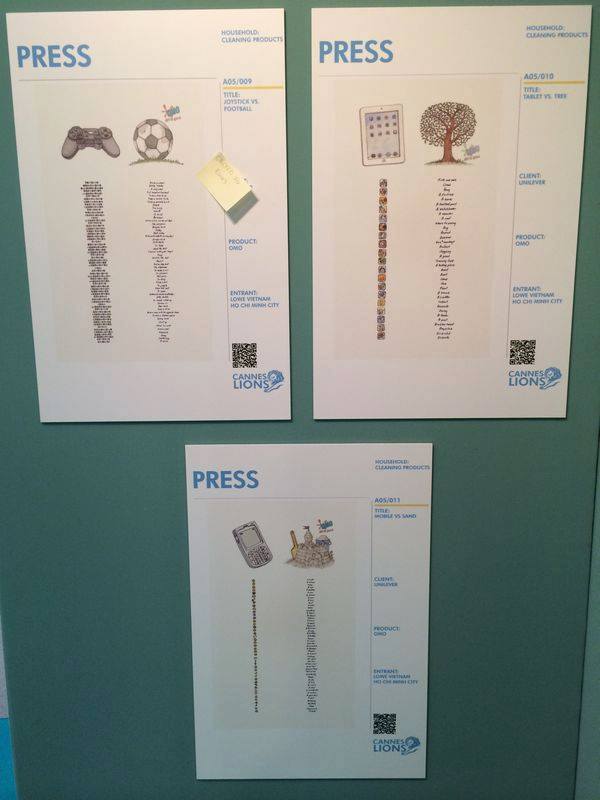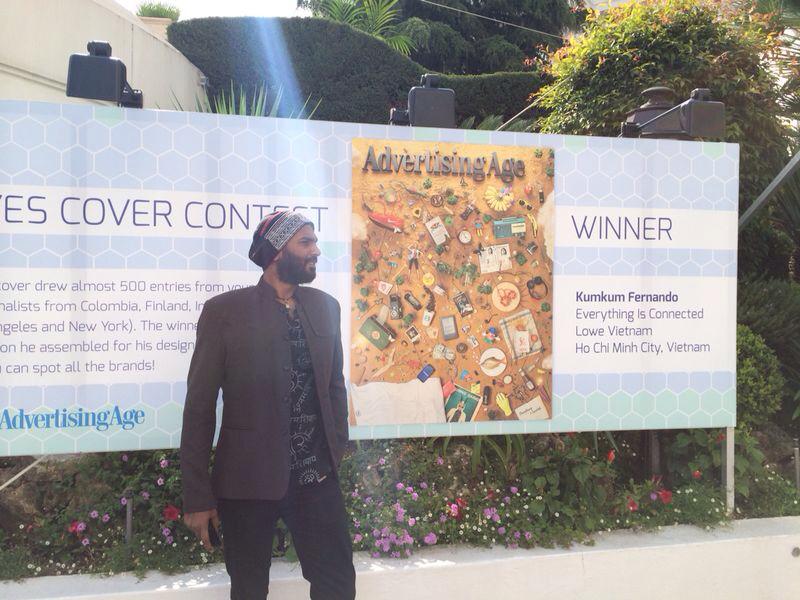 For the fifth year, Ad Age invited young creatives from around the world to design the cover of issue that is distributed at the Cannes Lions International Festival of Creativity. The designer of the winning cover wins a trip to the festival, and will be toasted at Ad Age's cocktail party at the Majestic Barriere Hotel.
This year's winner of the Young Creatives Cover Competition is Kumkum Fernando, an Australian-educated Sri Lankan who is an associate creative director at Lowe Vietnam in Ho Chi Minh City.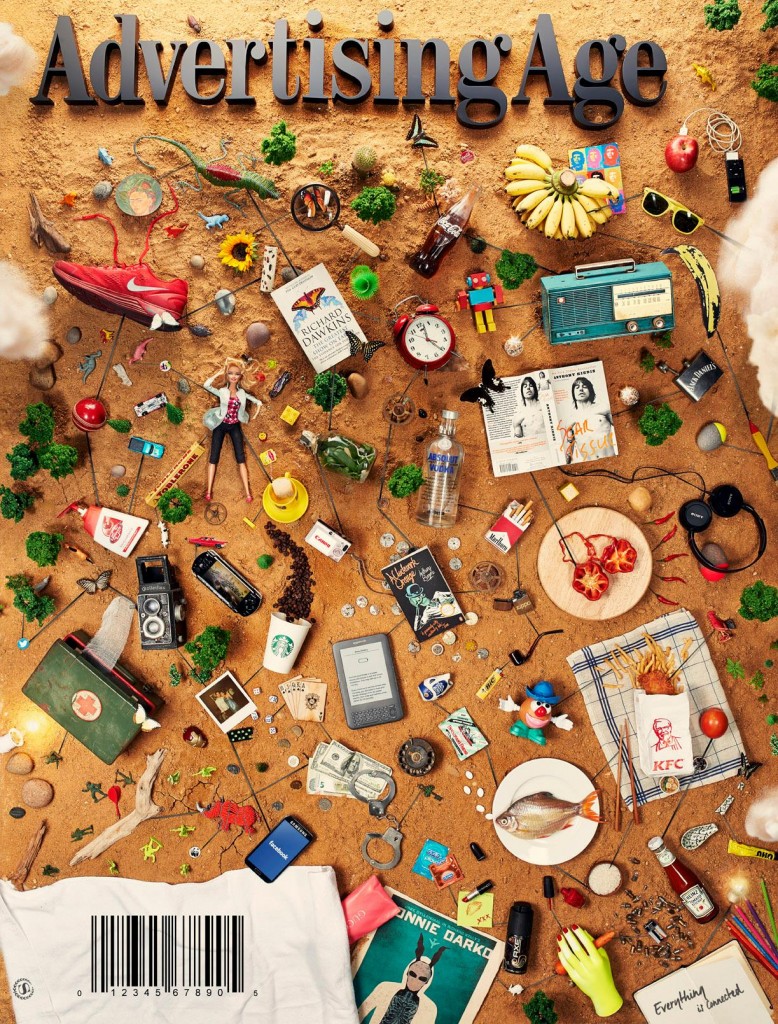 This year's cover winner, 'Everything Is Connected,' by KumKum Fernando of Lowe Vietnam, out of Ho Chi Minh City, Vietnam.
 Fish Tale: The Story Behind Cannes Issue Cover
Contest Winner Kum Kum Fernando of Lowe Vietnam Explains His Design
This year's cover winner, 'Everything Is Connected,' by KumKum Fernando of Lowe Vietnam, out of Ho Chi Minh City, Vietnam.
There was a day to go until the deadline for the Ad Age cover contest. Kumkum Fernando of Lowe Vietnam was at work on his submission – involving a complicated array of props, from a bottle of Absolut to a Mr. Potato Head to a real fish — and it was almost ready to be photographed.
Then there was a power outage, relatively common in Ho Chi Minh City. This one lasted more than five hours. The fish was starting to smell.
"I had to keep watering the fish to keep it looking fresh," Mr. Fernando said.
The winner of Ad Age's fifth annual cover contest for young creatives, Mr. Fernando, 28, is a Sri Lankan, Australia-educated associate creative director for Lowe Vietnam. The win includes a trip to the Cannes Lions festival.
Mr. Fernando started out at Grant McCann Erickson in Colombo, Sri Lanka before moving to Lowe Vietnam, where he's worked for clients including Coca-Cola, Unilever and Dutch Lady milk.
On the side, he makes art installations for cafes and bars, drawing on a huge stash of objects he's collected since he was 12. Favorites include World War II circuit boards, antique spoons and African masks.
For the cover challenge, the brief was to show "the meaning of creativity in 2014." Mr. Fernando created an installation to show that everything is connected in the contemporary world. "I feel like brands also have an invisible line connecting them to each other," he said.
In case you didn't pay close attention, the string linking the props on the cover tells a story. In one spot there's an Axe deodorant paired with a MAC lipstick and a pack of Durex: So perhaps the story is that "a girl uses MAC lipstick for a guy who used Axe deodorant, and that night they use Durex condoms," Mr. Fernando explained.
The installation's starting point was a red Nike shoe from a friend ("my shoes are too worn out," he said.) The toys were also borrowed from a friend with kids: "The Barbie isn't mine," Mr. Fernando clarified.
Since the issue has a Cannes theme, people might assume Mr. Fernardo was inspired by the French Riviera beach for his sandy backdrop, but that's coincidental. A white backdrop he tried first didn't look right, so he used sand instead.
The installation was about 8 by 10 feet and was topped by an Ad Age logo that he had laser-cut in plastic. To shoot it, he mounted the camera on an arm. That still wasn't high enough, so he put the arm on a scaffold. The whole process took three to four days, with help from a few friends.