"JUST BEING BUDDHISTS AND RECITING, "SADU" …….. "SADU" IS SUPERFICIAL" Life Abroad – Part 88
Posted on July 17th, 2014
By Dr Tilak Fernando
Continuation of Jinadasa Vijayatunga episode
…………..Jinadasa Vijayatunga became a neighbour of Lord Mountbatten when he lived at 12 Clivendon Place London…..
Book publishers had many a time disappointed this veteran journalist and poet by discarding his request to publish his 160,000 word novel AMAR. During my pow-wow with him, Vijayatunge discussed numerous encounters he experienced with his contemporaries such as Tagore, Gandhi, Sarojini Naidu, Dr. S. Radhakrishnan, Dr. S. Bandaranaike, Krishna Menon, Sardar Patel, Dr. Ambedkar, Subas Chandra Bose, Dalai Lama, Indira Gandhi, Three Kings of Nepal, Chakravarthi Rajagopalachari and Lord Mount Batton et al, which was in his 'East West Publication catalogue'. His personal and exceedingly interesting view of the turbulent period of Indian history was included in this 'East West Publication catalogue'.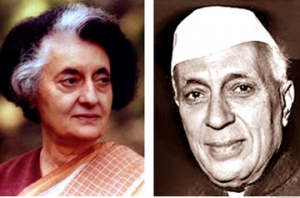 Mrs. Indira Gandhi authorised him to write her official Biography in 1985, but Rajiv Gandhi advised against it stating 'it was too early'. A Sinhala magazine Kalpana once carried a pen portrait of Jinadasa Vijayatunga which the Prime Minister Ranasinghe Premadasa read and desired to meet with Vijayatunge in London.
Premadasa meeting
0n July 19, 1987, Jinadasa Vijayatunga met with Mr. Premadasa at The Royal Garden Hotel, Kensington, in London. The Prime Minister being impressed with the journalist's past track record presented a full range of Prime Minister's novels to him as a mark of recognition.
R. Premadasa presenting his novels to

Jinadasa Vijayatunga
Subsequently, Vijayatunga received a letter signed by K.H.J. Wijedasa, Secretary to the Prime Minister, referenced PM/2/27/1/6/K dated September 25, 1986 which read in part……. …… at the discussion you had with the Prime Minister in London you indicated to the Prime Minister your earnest desire to return to Sri Lanka and to serve the people of your country. The Hon. Prime Minister is of the opinion that your return to this country at the present time will be very beneficial when the country is in need of the wisdom of people well versed in Indo-Sri Lanka relations".
Vijayatunge was elated to receive such a response at a time he was seriously contemplating on how to get back to his roots after all his accomplishments abroad. He immediately communicated with the Prime Minister's office and indicated his eagerness to return to his motherland and emphasised on his poor financial status and wanted to know whether the Sri Lanka government could help him by sending a free airline ticket, provide transport from the airport on his arrival and exploring the possibility of a suitable abode to live in Sri Lanka. In making such a humble request, he made no bones about disclosing his poor financial status in London that he had no other income except a diminutive British Pension and a meagre supplementary benefit from the Department of Health and Social Security on a weekly basis which helped him to sustain a parsimonious living in London.
Disappointment
Jinadasa Vijayatunga became disenchanted at the lack of response to his requests even after the Prime Minister's personal assurances to him. I listened to his sorrowful 'Ancient Mariner' type story how this great man who once hobnobbed with the noble, gracious and the righteous in the world had to be in such a pathetic state, at the age of 86 confined to a tiny flat in London, and leading a lonesome life.
Vijayatunga could not fathom as to why the Secretary to the Ministry of State had to reign silence abruptly. Perhaps my English would not have been good enough which might have led to a total misunderstanding", he wondered! President J.R. Jayewardene is my friend, and I am sure he will help me to get back my ancestral property which the present owners will not sell to me at any price", Vijayatunga was looking at all possibilities of returning to his roots.
Literal work
Jinadasa Vijayatunga's publications included Isle of Lanka, dedicated to Nehru, published by Longmans; Island Stories, with illustrations by Ivan Perera, an Oxford University Press publication; Mina at the Zoo, a book of essays; Grass for my feet; Ilangai Theevan (Ceylon) published in Madras, Yoga the way of self-fulfillment, Kha Juraho, brochures on the 13th Century Konark Sun Temple (also known as the Black Pagoda).
There I was seated once, face to face with an eminent Sri Lankan who had done a yeoman service to literature, and Buddhism and also as a delegate to the 2500th anniversary of the Buddha's Parinirvana (death), submitted a paper titled the Contribution of Buddhism to art that was read at the Buddha Jayanthi with Jawaharlal Nehru in the Chair and Dalai Lama, Panchan Lama, Prince Shiano, Shianouk of Cambodia at the audience, all of whom he has had the opportunity to hobnob in the past. Vijayatunga had also written a book encompassing the Buddha's life from Lumina to Kusinara where he expired and was cremated.
He felt very strongly about Buddhism and commented: Sri Lanka is the custodian of Buddhism but we Sri Lankans are not fulfilling that role! Being just Buddhists for the sake of being Buddhists and reciting in parrot form, Sadu! …. Sadu….!! Sadu….. ! is only very superficial", said Vijayatunge.
Compliments
Many letters personally written to him by eminent Sri Lankans and politicians over the years were exceptionally complimentary. Dudley Senanayake, on August 11, 1960, had written thus: No! I do not think people have forgotten what you had done for Ceylon. I am sure they appreciate it very much". Sir John Kotelawala on 1.3.1952 wrote to him stating, I am surprised to hear that you are living in exile – A person so talented as you are will always be welcomed in Ceylon".
Such statements had only added much insult to injury, if not the buckets of sympathy or appreciations Vijayatunga had heard, yet despite Sevana Funds and other facilities which were available at the time, there was a Sri Lankan who placed his mother country at the apex in the literal world map, for the first time, still awaiting anxiously to spend his last few years in his motherland, after personal assurances from the country's Premier!
With such hopes and ambitions Jinadasa was 86 years old on January 26, 1968, yet he was still hopeful of two things, (1) that the Nobel Prize Committee would come and knock on his door at his humble flat in Haringey, North London (2) a delegate from Sri Lanka with an air ticket and freight vouchers will arrive at his doorstop!
This was the time I seized the opportunity to write a five column article about Jinadasa Vijayatunga to the Island newspaper highlighting all the relevant factors regarding this prominent Sri Lankan who met with Prime Minister R. Premadasa in London and the promises made to concede to his request to return to his roots and the manner in which responsible officials in Colombo were marking time or in a slumber, despite Prime Minister's instructions, and also the fact how this feeble old Sri Lankan was cooped up in a tiny flat in London and purely dependent on a puny British pension supported by social security supplementary benefits.
Most probably this newspaper article managed to catch the eye of Mr. R. Premadasa once more. Suddenly like a bolt from the blue, and in double quick time, things started to roll at rocket speed in favour of Jinadasa Vijayatunga.
Finally, Jinadasa Vijayatunga returned home with his dream fulfilled, even at the final stage of his life, thanks to swift action of Mr. R. Premadasa; his requests for an air ticket to Colombo, accommodation and transporting of freight charges were all borne by the Sri Lanka government.
On the day he landed at the Bandaranaike International airport he kissed the mother earth with such enthusiasm and was looking forward to a relaxed and a more comfortable time and to complete all his unfinished work in Sri Lanka. However, providence allowed him to enjoy that freedom only for three weeks upon his arrival when he had to bid adieu to all his admirers.
Jinadasa Vijayatunge very much looked forward to completing his unfinished works in Sri Lanka especially the authorised biography of Indira Gandhi and his own memoirs. At the time of his demise an unpublished draft of Pundit Jawaharlal Nehru remained on his typewriter.
The writer was exceedingly pleased to have met with this extraordinary Sri Lankan, and particularly having had the opportunity to highlight his powerless plight at a time the responsible authorities in Sri Lanka appeared to be lackadaisical in executing the orders of the Prime Minister, R. Premadasa, to help Jinadasa Vijayatunge return to his roots as per his last wish.