Life Abroad – Part 90 -'Life abroad' ends up in a Police Cell!
Posted on August 7th, 2014
Dr. Tilak Fernando

Today's column is dedicated to three helpless Sri Lankan workers who are stranded and marooned in a foreign land where despite voluntary attempts to rescue them have not been successful up to the time of this column goes to print.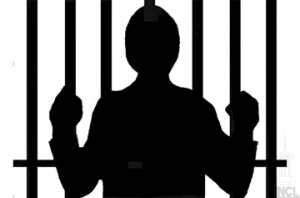 The foreign exchange revenue remitted to the country by Sri Lankan workers from foreign countries at present is considered as 'gold dust, as such transmittals are making a good impact to boost the Sri Lankan economy, which is accepted publicly, being a new trend and a novel commodity which has added to other forms of income earnings to the country such as the traditional tea, rubber, coconut, textiles et al.
To encourage this new trend, the Sri Lanka government has gone an extra mile in appreciating these workers efforts by making rules and regulations stringent to protect such workers, who seek work in foreign lands, from devious employment agencies as much as deceitful foreign employers.
To this end, a specially created Foreign Employment Bureau and a Minster responsible for such workers are working at their best to ensure the safety and proper treatment to Sri Lankan workers abroad.
Despite all such rigorous regulations and measures in force, still there appears to be 'perpetrators' and/or agents who like to wash their hands after sending workers abroad and collecting their fat commissions from their foreign counterparts and adopt 'to hell with them' attitude once the workers depart from the Bandaranaike International airport. In certain cases the workers they send out of the country become helpless and marooned and subject to many an untold suffering thereby giving heart burns to their families at home.
Doha case
The dilemma of three men who have landed in a CID detention from mid July 2014 is a case in point. Ananda de Silva, a plasterer (Mason) from Negombo (Jail No 14573 – Ward 4), along with Sajindra and Jayakanth had gone for employment in Doha in January 2014, through an Agency named Rafeek Suleiman Ltd – Suleiman Tours & Travel, F93, Peoples Park, Colombo 11, (Labour Permit No. 1008).
Ananda de Silva had done some work for the writer in the past, as such, he had the writer's family telephone number registered in his mobile phone which helped him to phone Sri Lanka in mid July 2014, out of the blue, to amplify his tragic situation with two other Sri Lankans who are marooned in Doha.
According to Ananda, Mr. Rafeek had arranged employment for them in January 2014 in collaboration with an Agent in Doha called Baba Habib (+ 974 30226100) and a Sri Lankan counter part there. Within a short period of time, their employer had gone into liquidation; the factory they worked for had been closed down and they lost their jobs and wages for the past three months or so. Consequently they ran out of money along with their resident visas. These men do not speak English or Arabic and were naïve to such an extent that they did not know how to go about in an emergency situation. They had not been provided even with the Sri Lanka embassy telephone number in Doha to communicate in an emergency!
Humanitarian involvement
Upon hearing this heart breaking saga, the writer's wife has made over 35 international telephone calls from 13 July 2014 to Ananda, Sri Lanka Embassy and Baba Habib in Doha, as well as many follow ups with the Agent in Colombo as part of a humanitarian task, the sole idea being to bring these men back to Sri Lanka safely without much suffering to them and delay.
The only response received so far has been from Mr. Rafeek, the Agent in Colombo, promising for the last so many days 'to try his best to bring Ananda down to Colombo' under pressure exerted from this end. At first he came up with the excuse of being Ramadan period, while the Doha agent Baba Habib attempted to brush off his responsibilities by pretending to be out of the country stating he would be available in Doha only at the end of August!
At this point, an alternative 'rescue plan B' was put into operation with desperate attempts to contact the Sri Lankan Ambassador Mr. Jayantha Palipana in Doha, on the telephone, which has produced no results at all!
On Friday, 18th July 2014, when contacted the Sri Lanka Embassy in Doha, it was learnt that the Embassy was closed and would be open only on Sunday 20th July. On 20th July 2014, still in the absence of the Ambassador in office, information about the plight of these marooned men was passed on to a member of staff at the Embassy, called 'Pradeep' who noted down Ananda Silva's mobile telephone number (given by writer's wife) as +974 7093 4765. High Commission official who sounded very sympathetic promised to contact the three stranded men and do the 'needful'.
Inside Police detention
During our desperate attempts to contact the Sri Lankan Ambassador from the 18th July 2014 a telephone message received from Ananda de Silva indicated that all three Sri Lankans were taken into police custody by the CID in Doha and were in a police cell for not possessing valid resident visas.
That was the last telephone conversation we were able have with the Ananda de Silva, however, his wife in Negombo has informed us that Ananda's mobile phone, which was the only source of communication with the outside world, had been removed by the Doha police.
In the midst of such a chaotic situation a detailed and informative letter was e-mailed to the Sri Lanka Embassy in Doha, personally addressed to the Ambassador Mr. Jayantha Palipana; regrettably we have not even had the courtesy of an acknowledgement up to date, and the three men are still in a police cell!
Now that the festival season has come and gone in Doha, Agent Rafeek in Colombo is pussy putting with sincere promises to bring (only) Ananda home with no specific dates given, which so far has only proved to be a pie in the sky! He has agreed to go even that far only after being pressurised that the whole story would be exposed in public! The fate of the other two men as well as compensation for lost wages for all the three men will have to be dealt with officially and legally by the responsible authorities in the Overseas Employment Bureau and/or the relevant Ministry. What a pathetic state of affairs?
Purely out of compassion
The writer or his family has no gainful interest in this sorrowful case except being volunteers and taken this task upon their shoulders only as a humanitarian task to help and rescue three marooned citizens of Sri Lanka in a foreign land by utilising their personal funds on international calls which has so far exceeded 33 in all to Doha alone, from the time a distress call was received out of the blue from Ananda de Silva.
The crux of the matter is, should not the agents who arranged foreign employment to these men are legally responsible for workers' lost income, violating employment contracts (they would have signed) and for their suffering inside a police cell for no fault of their own? By the same token should not they act swiftly to make immediate arrangements to get these men down at rocket speed by sending them three return air tickets, even after the whole problem has been 'spoon fed' by a third party in detail? The onus on this case will, therefore, fall directly on the particular agency in Sri Lanka, being one which is officially registered and holding a Labour Permit Number 1008.
In view of the above, immediate attention is drawn to the Minister in charge and all responsible officials in the foreign employment bureau, with particular emphasis on the Sri Lanka Embassy in Doha, who so far according to our experience, has treated the issue blissfully in a light hearted manner!
These poor men's dream of earning some extra money by working abroad has now flown through the window and are faced with a situation of falling from frying pan to the fire by losing their wages for three months and having to spend unlimited period time in a police cell whilst those responsible seem to be twiddling their thumbs!
*                                                             *                                                              *
On 5th August 2014, at 16.20 hours (Sri Lanka time), Ananda de Silva was on his way to the Airport to catch a Qatar airways flight to Colombo. The fate of the other two Sri Lankans in the CID detention in Doha is unknown. Who was responsible for Ananda's return airfare back to Sri Lanka also remains a mystery until he returns home and divulges the full story. The Agent in Colombo, Mr. Rafeek, in the meanwhile, appears to be twiddling his thumbs, completely oblivious to Ananda's release and homeward trip! This is a clear cut case for the Government Authorities to investigate the dealings of this Agency properly as the release of two men are still pending, along with their lost wages for three months.
6th August 2014
Ananda de Silva contacted me from the Bandaranaike International airport to inform that he has safely arrived. The Government in Doha has paid his return air ticket. He has lodged a complaint at the Overseas Employment Office at the Bandaranaike International airport in Colombo about the level of service rendered to them when in distress by the Agent in Colombo who sent them in the first instance.