UNP General Secretary Tissa Attanayake and Democratic Party (DP) Parliamentarian Jayantha Ketagoda joined the Govt, Karu's decision pending
Posted on December 8th, 2014
Hot News
Addressing a gathering soon after handing over nominations for the presidential election at Rajagiriya, President Mahinda Rajapaksa said a short while ago that UNP General Secretary Tissa Attanayake had joined the government.
This Mahinda Rajapaksa can get another party's General Secretary when our General Secretary leaves. Do not underestimate us," he said.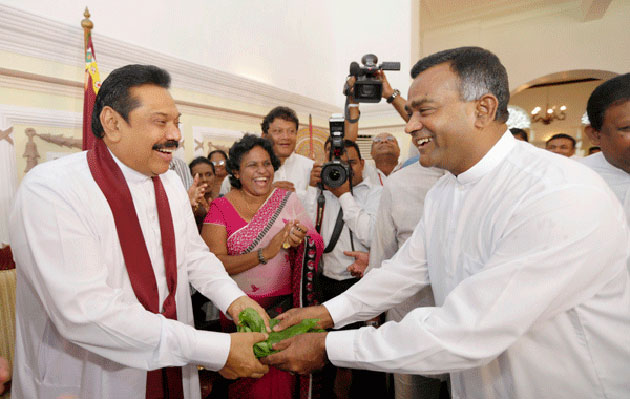 President Mahinda Rajapaksae said his party doors were still open and people had begun to enter through them.
Meanwhile Tissa Attanayake today tendered his resignation from the post of United National Party (UNP) General Secretary, sources said –
Democratic Party (DP) Parliamentarian Jayantha Ketagoda has joined the government to support President Mahinda Rajapaksa, sources said.
Mr. Ketagoda became a member of the Parliament replacing DP Leader Sarath Fonseka.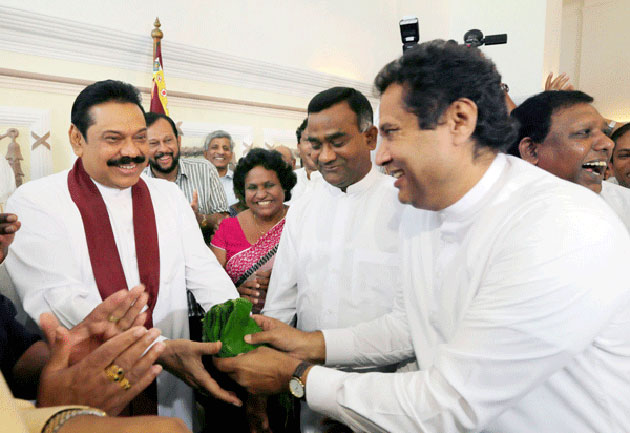 The information reveals that the UNP parliamentarian Karu Jayasuriya will join the government.
It is said that this has been discussed with the government seniors and Karu Jayasuriya has not stated the final decision.