Projects for Jailed Ranaviru – Sargent Sunil Rathnayake
Posted on October 8th, 2015
Dear All,
We, Global Sri Lankan Forum contacted his wife and family and made a visit.
And following actions have been taken.
Appointing  a senior lawyer to follow up the his Appeal – for this we are in contact with Gomin Dayasiri; and a senior lawyer is now being appointed – our initial budget for this is Rs. 300,000.00
Complete his partly built house – see the attached photos – the budget is Rs. 500,000.00 – for this we have  circulated a Face Book post – pls. refer  to attached FB link. We have assigned Ven. Bengamuve Nalaka Thero's account for these projects.
https://www.facebook.com/GlobalSriLankanForum/photos/pcb.1651727171708377/1651726761708418/?type=3&theater
For his little daughter; 3 years, refer to attached photo – we are planning to give a scholarship from next January 2016 on ward Rs. 5,000.00 per month once she started  the pre-schools.
Let's support this War Hero.
A pro-LTTE Tamil diaspora NGO in the UK has funded the entire court case fee for one Sinhala Lawyer.
It is shame no Sinhala lawyer appeared for him only a government appointed lawyer has appeared for him!
Let's support him and his family.
Ajantha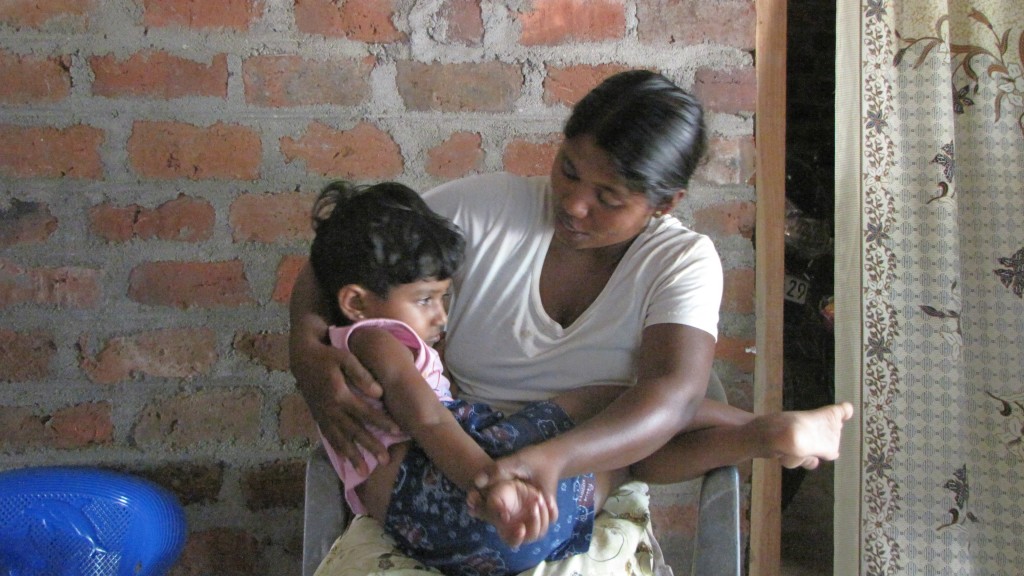 Sargent Sunil Rathnayake's Family