Ulundu Vaday and Chutney
Posted on March 12th, 2016
Is Singapore so successful………………
Is Modi such a down-to-earth leader……………..
A no nonsense meritocracy with absence of flatulent pomposity!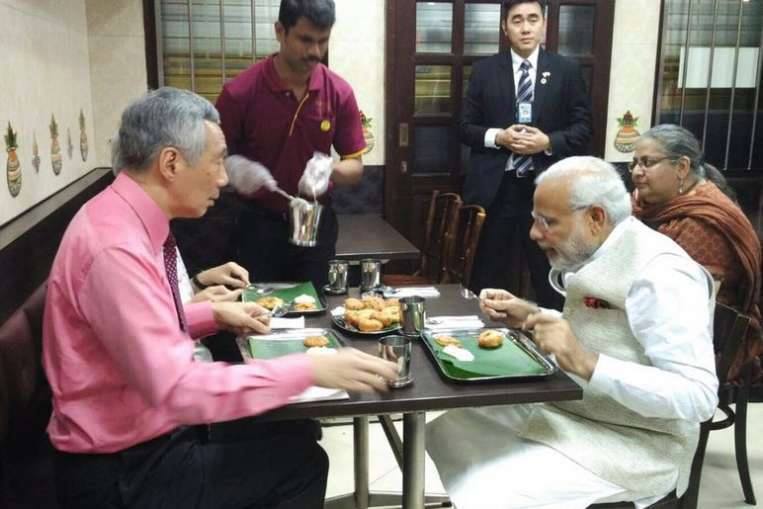 Greatness of Singapore – Instead of a huge wastage in a State Dinner, S'Pore PM hosts PM Modi in Komala Vilas, a popular eatery in S'pore – a couple of ulundu vadays and chutney served on a banana leaf.
This shows how to build a great economy by avoiding unnecessary extravaganza and pomp. Hats off!
Spread the scene. The WORLD at large needs to see more of this kind of leadership.