Amazing Healing Process "UROPATHY AND GAU MUTRA" Posted on April 5th, 2016
Posted on April 8th, 2016
Dr. Tilak. S. Fernando
 With reference to my article captioned Uropathy and Gau Mutra", which was posted on Lankaweb site, on 5th April 2016, I am attaching herewith two pictures of the ' Kalutara South' man's infected leg', before and after of one month's treatment with urine. This is specifically done to accede a request by a reader in the ' feed back' section of the Lankaweb, who has shown willingness to read about the progress of the 'Kalutara patient' mentioned in the article.
Readers will observe the gravity of the infested wound of this diabetic patient, which had been a miniature laceration at first, but has developed into a massive spiral graze over a period of 30 years, while the patient has been spending a lot of money on various kinds of treatment.
I met up with this ' Kalutara Mudalali,' through my driver, during a visit to Kalutara.  Having seen with my own eyes the infested wound, I advised him to contact my friend Dr. Mass R. Usuf in Pita Kotte as I have helped another friend (also diabetic) from London (who is settled down in Sri Lanka now) with a similar wound of verse condition with secreting puss.  He too was spending money weekly to get the wound dressed at a cost, while and taking 12 pain strong pain killers (Ibuprofen) a day, due to severe pain. Finally doctors advised him to amputate the leg stating there was no hope of a cure as but circulation to the area had been blocked due to blockages of capillaries in the leg; antibiotics could only to stop any germs getting into the wound!
At that stage I approached my friend and persuaded him to go to Dr. Usuf, as there was no other choice left for him. Although he did not believe in the therapy he had no option. Within two months of treatment the wound healed and the man whose leg was due to be amputated is now enjoying life by driving and leading a normal life after a complete healing process.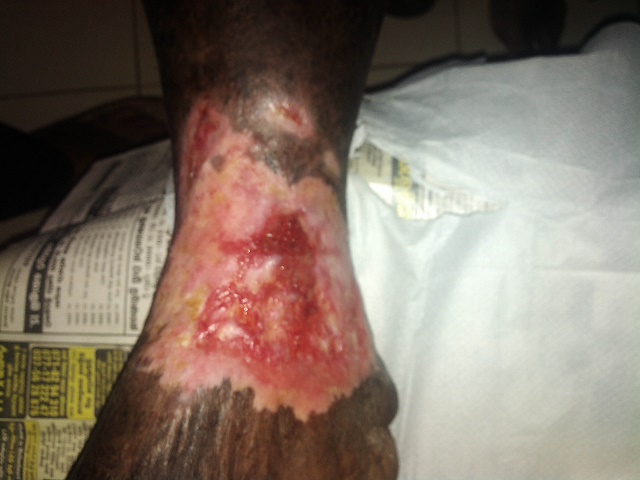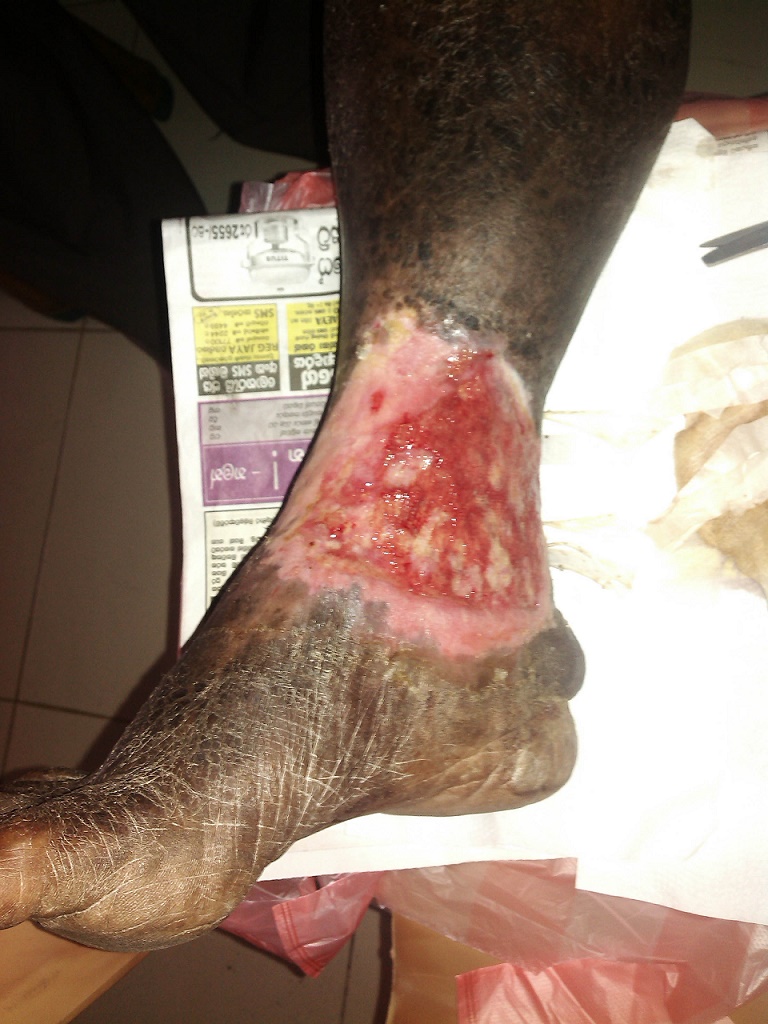 With that  previous  experience I immediately recommended Kalutara Mudalali to contact Dr. Usuf.  Today he is over the moon about the progress and says he has no words to thank  for helping him.
I shall end this short note with Dr. Uusuf's  quote:
Every new fangled therapy or old fangled therapy has been cut and chopped and its innate essence questioned – NOT urine therapy with 'cogent' facts!!
Dr. Tilak. S. Fernando