30 years of LTTE Terror Killings: Do Sinhalese lives matter to UNHRC
Posted on July 26th, 2016
Shenali D Waduge
Why is no one counting the Sinhalese dead? There are no books, no documentaries, no panel discussions, no media coverage, no UNHRC head wants to even come and meet the families of these victims, no global tears or candles, no vigils, no commemorations. Are Sinhalese not human beings too? Do their deaths not matter? When LTTE stormed their villages, slit them to pieces while they were asleep, babies dashed to the ground – were these not sensational enough to be relayed across the world? Did the Sinhalese not cry enough, did they not scream enough? Why has no one in 30 years come forward to empathize with the Sinhalese? In a country with 74% Sinhalese wasn't it the Sinhalese who were targeted the most? Can the UN & the UNHRC please tell us why the Sinhalese lives don't matter?
Starting from killing villagers in the Kent & Dollar Farms in 1984 we really do not know how many villages the LTTE stormed and killed. These Sinhalese lived in fear, children going to school were shot dead, men were slain as they went to work on their farms – what had they done to anger the LTTE. They were ordinary people trying to make ends meet. Not a penny has been given to them. There are no global funds for them. No one gives them refugee or asylum. With dried up tears they are continuing their lives.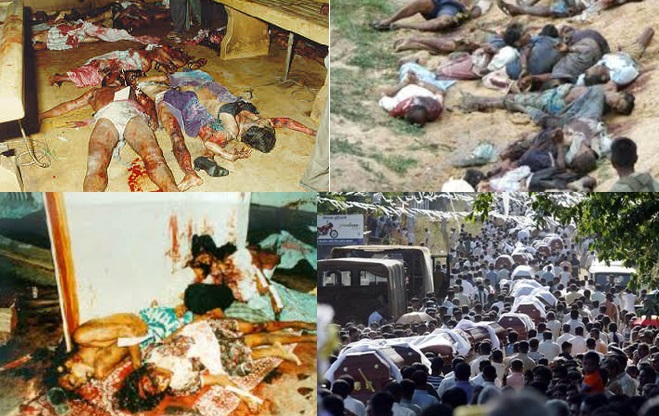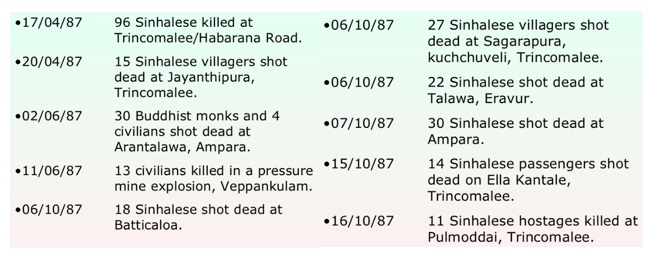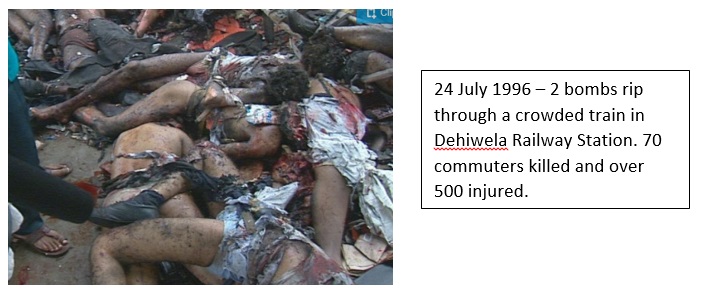 Children killed by LTTE.
It was not enough that LTTE kidnapped low caste impoverished Tamil children many of whom did not even have parents and turned them into child soldiers, but the LTTE guns also turned on innocent children. What was the message they wanted to convey in nullifying the life of an innocent child? What crimes has these children committed to the LTTE?

This is Matara Kithalagama Sri Seelalankara Thera (also known as Dimbulagala Hamuduruwo) He was the  Chief incumbent of the Dimbulagala Raja Maha Vihara. On May 26, 1995 on his way to visit a farm belonging to the temple he was killed by the LTTE. His crime was providing moral support to the poor people living in border villages to fight LTTE intrusions into their villages.
http://www.sundayobserver.lk/2013/05/26/fea04.asp
Student Buddhist priests shot dead by LTTE
33 Buddhist monks were traveling in a bus on 2 June 1987 (Aranthalawa) They were going on a pilgrimage. LTTE stopped the bus and mercilessly attacked them. 3 Buddhist monks escaped death. One is disabled for life. To harm a Theravada Buddhist monk is said to be one of the greatest crimes anyone can commit. Once again the world viewed this as no major crime. Nothing to warrant the UNSG to even appoint a panel to appraise him of the lists of murders LTTE had been committing.

LTTE Commits Cultural Genocide – It is a war crime to destroy cultural monuments. LTTE has been systematically destroying all evidence of Sinhala Buddhist heritage sites in the North and East.
Sri Maha Bodhi Temple – 14 May 1985
LTTE entered the sacred city of Anuradhapura.
This was the 1st major attack by LTTE outside a Tamil majority area. 120 worshipping pilgrims including Buddhist monks were killed and over 85 were injured,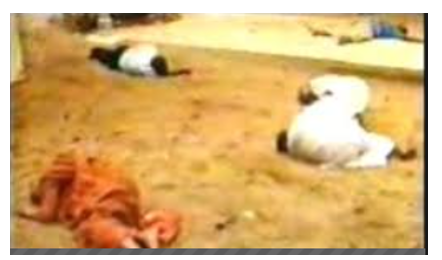 https://www.youtube.com/watch?v=0YWANDeMWRg
https://www.youtube.com/watch?v=QWNmq_04ZeQ
Dalada Maligawa (Temple of the Sacred Tooth Relic of Buddha)
The world reaction to Bastille Day and the no reaction to the Dalada Maligawa is noticeable and disappointing. But then, we are not living in Europe, and we are not French – we are just Sinhalese
25 January 1998 – LTTE exploded a massive truck bomb inside the Temple of the Tooth premises which was to be the centre the independence day celebrations. Three suicide LTTE Black Tigers drove an explosive laden truck containing 300–400 kg of high explosives people. 16 people including the 3 attackers and a 2-year old infant were killed in the incident. Over 25 people, including 4 women, a monk and a police officer were injured. P. W. Withanage, a professor of geology also died due to shock after hearing the incident. The powerful attack left most of the buildings within a radius of 5 km damaged, and glass panes broken.
Sri Lankan government officially banned LTTE for the first time on 26 January 1998.

Killing unarmed policemen who surrendered to LTTE – is this not a war crime?
In 1990 over 600 policemen surrendered, laying down their arms. What is the law when a person surrenders? Do you shoot them? Well the LTTE asked them to stand next to each other and what did the LTTE do? They shot them one after the other….one after the other…. one after the other until all of them were dead. They were all extra-judicially executed. Here was a mass murder but it never got any international recognition because the victims were mostly Sinhalese so these deaths don't qualify to enter the UNHRC books.
How sad.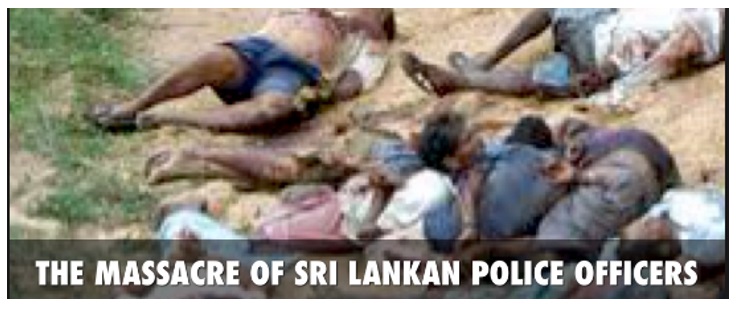 LTTE attack unarmed / injured Sri Lanka security forces personnel
2005 – Navy personnel unarmed came under claymore attack by LTTE – during a ceasefire
2006 – Habarana massacre – LTTE suicide truck attack a convoy of 15 military buses carrying close to 300 armed forces personnel going on leave unarmed – 103 sailors killed over 100 sailors injured.
There are still 5000 armed forces personnel still missing – there has been NO ATTEMPT on the part of the UN/UNHRC to even find what happened to them. Do they not have families, wives, parents and children?
Central Bank of Sri Lanka – January 31, 1996
A truck (42-6452) containing about 440 pounds of high explosives crashed through the main gate of the Central Bank of Sri Lanka. The blast killed at least 91 people and injured 1,400 others. At least 100 people lost their eyesight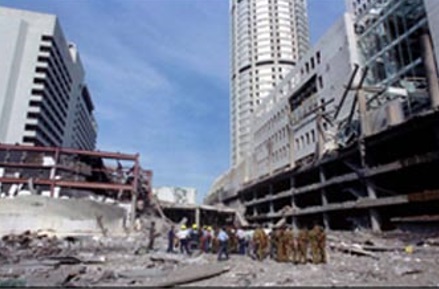 There are over 300 attacks by LTTE over 30 years virtually every day, every month and every year…. In the US the blacks are asking 'Do Black Lives Matter' we Sinhalese are asking that same question from the UNHRC 'Do Sinhalese matter' to the UNHRC … have they ever matter at all?
LTTE killings of Sinhalese have never got global media attention. The UNSG head Kofi Annan even issued a condolence message to a dead LTTE cadre, not one such condolence message was sent to even a Buddhist priest killed by the LTTE. Foreign forensic experts can look at a photo and say that the Sri Lankan Army were the killers, while LTTE journalists end up on UNHRC head's written submissions/reports. This is stupefying. Never an iota of attention has gone into how the Sinhalese the majority in Sri Lanka have suffered emotionally, economically and physically.
Post-conflict the calls were always on developing the North, not a thought went to the other victims which included mostly Sinhalese and Muslims too. People have forgotten it was the LTTE who fired the first shots. In a country with over 74% Sinhalese it was the Sinhalese who became victims.
Never a word has been allocated for the plight of the Sinhalese and Muslims in refugee centres and the need to resettle them and give them lands and homes. Nothing has been said about the Sinhalese & Muslims ethnically cleansed from their original habitats in the North where they have deeds to prove so. Not a penny of the funds allocated have gone towards their welfare. Not a hum or a candle was lit for the many impoverished villager who are still struggling to survive. None of their stories have ended up on any news report or documentary. It is a crying shame that such double standards prevail in an international body that speaks volumes about equality and fairness. How dare the UNHRC land in Sri Lanka and demand from the GOSL what they have done for the Tamils – has he forgotten that over 74% who live in this country are Sinhalese and they too suffered? Why don't they deserve any light on their grievances for a change?
The principle of Nemo judex in causa sua must apply – no one can be the judge of their own case. There cannot be selective justice. The double standards must stop. Not only must Justice be done; it must also be seen to be done.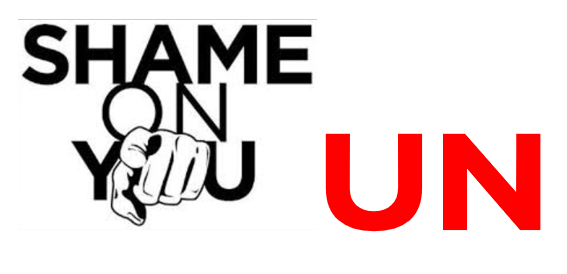 Shenali D Waduge