The Uncle Syndrome
Posted on February 19th, 2017
By Dr. Tilak S. Fernando Courtesy Ceylon Today
An interesting comment made by J. Appaswamy on 18 January 2017 in the Ceylon Today, 'Letters to the editor' column under the title  'The Uncle Syndrome: Can someone enlighten me?' intrigued me, as I too have experienced this type of display in our modern society since returning from the UK, after living in London for over three decades. I quite agree with him when he mentioned it is common only among the Sinhala community, 'but not among the Tamil, Muslim or Burgher communities' (no racial bias)!
Brothers and sisters of parents are called 'Uncle' or 'Aunt' in English. But in Sinhala usage these terms vary as Loku Thaththa and Bappa. Aunts are referred to as Loku Amma and Punchi Amma, irrespective of the fact that they are either older or younger to you. Their children are addressed as cousins in English, but in Sinhala Aiya or Sahodaraya, which has an altogether different connotation with the socialist term 'Sahodaraya'. This indeed is a very intricate topic, as in some societies the word 'Uncle' or 'Aunt' is used as a title of respect for elders, even among friends, neighbours and acquaintances or even total strangers in a form of kinship.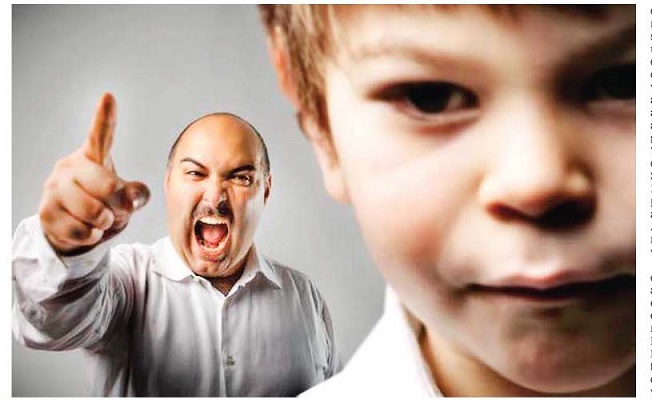 The late Wijeyananda Dahanayake, the Sri Lankan politician and once Prime Minister was fondly addressed as 'Bunis mama' when he introduced free buns to schoolchildren as the country's Minister of Education. Prime Minister Sir John Kotelawela invited school children to his Kandawela Estate and encouraged the young to call him Mama (uncle) to dispel the fictitious horrors about him as an 'ogre,' a myth created by some media wallahs stating that 'When got up like a giant (yodaya) after consuming a dozen of egg hoppers for breakfast people surrounding him fall to the ground!' When divorced mothers remarry, their new husbands would like the children of the previous marriage to call them 'Uncle' to rid of the emotional anxieties, as neither they are their mother's enemy nor does he take the role of the father.
Difference
In Sri Lanka it varies vastly, when an ordinary person addresses a retired doctor, professor, lecturer or other highly acclaimed person as 'uncle.' Naturally, some people tend to get offended and feel insulted in such situations. This is what the present generation has transformed into unfortunately. It could well be that the addresser may not intend any insult, but does it habitually as a form of respect rather than using the Sinhala words, 'Thamuse', 'Oy' or 'Me Unnehe,' which tend to sound a bit crude.
The writer once experienced this 'uncle syndrome' in vigorous pursuit during a flight from London to Colombo via Dubai. A lot of Sri Lankan passengers embarked the plane at Dubai. They were 'immigrant workers' returning home. Seated in front of the writer was a Sri Lankan, an ex- British Royal Air Force (voluntary) officer travelling to Colombo. Naturally his ego had been bloated after being commissioned to work in Belfast as a 'British soldier' during IRA troubles in Ireland
Lessons learnt
This could be where the problem lies. Lessons learnt by the writer after settling down in Sri Lanka is that one needs to adjust to changed current behavioural patterns in our modern society before thinking of stepping into an argument with a third party. On the other hand, it is quite possible such statements come out innocently and habitually without meaning any insults to the addressee. The best would be to adjust oneself to move with the times and be part of society as the saying goes, 'If you can't make them join 'em'.
When someone's ego gets hurt only one tends to fly off the handle. So, the best remedy would be to ignore such situations, if at all possible, and to practise self-assurance by composing oneself. After all, it would be impossible to mend a whole society when it has warped and corrupted to the hilt.
For those who have the experience of living in the West, it does not affect very much. I guess, whatever one's social position is in the UK everyone is addressed by his first name irrespective of one's position. It is a sign of modesty, but not in Sri Lanka where we still tend to have fragmented residue out of old colonial attitudes. One thing though, when our Ministers go to London, they freely mix with party members, friends and expat colleagues. They make use of their hospitality and generosity while in London, but once they get back to base will they be free and accommodative? Expatriates should be so lucky even to contact such Ministers over the telephone, leave alone any reciprocity.
Opinionated attitudes
As far as the 'uncle syndrome' is concerned, I personally believe that the problem lies within our own opinionated attitudes. Therefore, in order to adjust ourselves to the current changes in the Sri Lankan modern attitudes and behavioural patterns, one needs to think before one leaps. Strangely enough, everyone today leads a highly stressful life.
The French 'Sangfroid' is the word to evade such situations, which means you are calm and collected in stressful situations.