ASHCHARYAMATH LANKAWA   -RESPLENDENTDENT ISLAND –STATE OF AFFAIRS
Posted on May 19th, 2017
Dr Sarath Obeysekera
GALLE FACE –FACE OF OUR ISLAND ??
I was doing my early morning walk in Galle Face Promenade on next day after Wesak and noted that the whole promenade was full of garbage stewn everywhere.Next day I see the CMC garbage truck collecting only cardboards and some plastics which can be sold ,leaving heap of rotting wet garbage on the side.
From Galle  face hotel looking magnificent ,many foreigners come out to walk and pass the stinking mess.
Today 7 days after Wesak  today I noted that  the garbage still lying full of crows ,even attacking the walkers. SLPA which has company called Sri Lanka Ports Management Services which  charges stall owners for  occupying the stalls  and also running  a stinking toilet has turn blind eye to the state of the Galle Face. Before the Wesak I was almost manhandled by Presidential Security for crossing the walking exercise of HE the President who may have seen the mess during last few days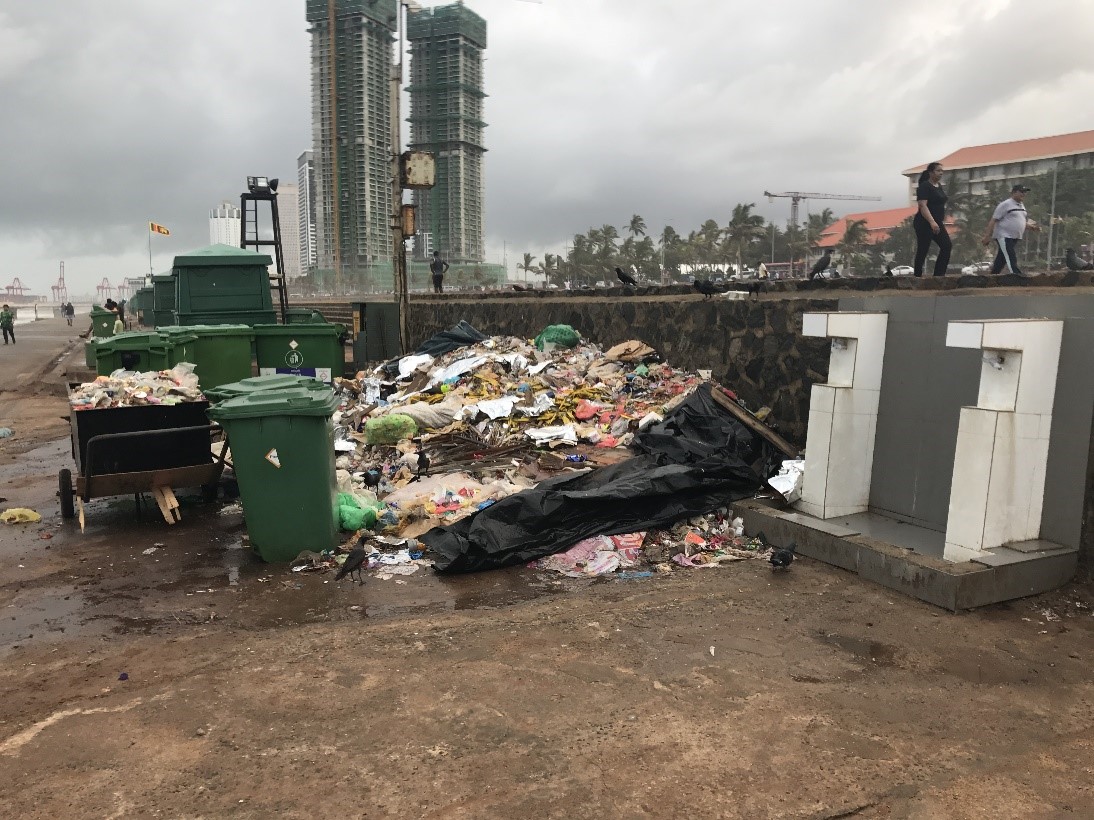 I saw yesterday Hon Minster of Tourism also passing by making faces about the Stink .He did not even bother to take any action.
I remember when President Premadasa calling me late evening when I was heading a corporation about appalling condition of Hamilton Canal Bank and Garbage and inquired why we have not taken action. By  next day morning area were cleared .
If this garbage cannot be cleared, how CMC and Megapolis can handle 1000 tons of garbage in Colombo ?
My point is why  CMC.SLPA.Megapolis.Tourism Board ( round the corner ) .Galle Face Hotel Management and even Air force Personnel doing regular Exercises cannot spend little money and deploy some manpower and get rid of this eye sore ??
Dr Sarath Obeysekera