Anyone watching TV feels there is no Government in the country: President
Posted on July 6th, 2017
Dr SARATH OBEYSEKERA
Finally HE has understood the status of affairs in the country .We have three TV channels owned by stooges of the previous regime going hell bent to topple the government .Whenever we watch not only TV news but listen to Radio we get the signal  that almost all the news are about how miserable situation is .Yesterday one of the TV station was interviewing the North Western MP who met the as ambassador of Russia  in Japan with the Ex Chief .He was also implicated in an ethanol affair ?Same MP once said the Eknaligoda is  alive and he saw him somewhere aboard .He also thinks that that Ambassador cousin may be  innocent .People may believe what he says .Then the interviewer was asking about his role the  Deputy to Tourism Minister .He was praising the minister who was castigated by the same press for abusing a journalist on the subject of garbage .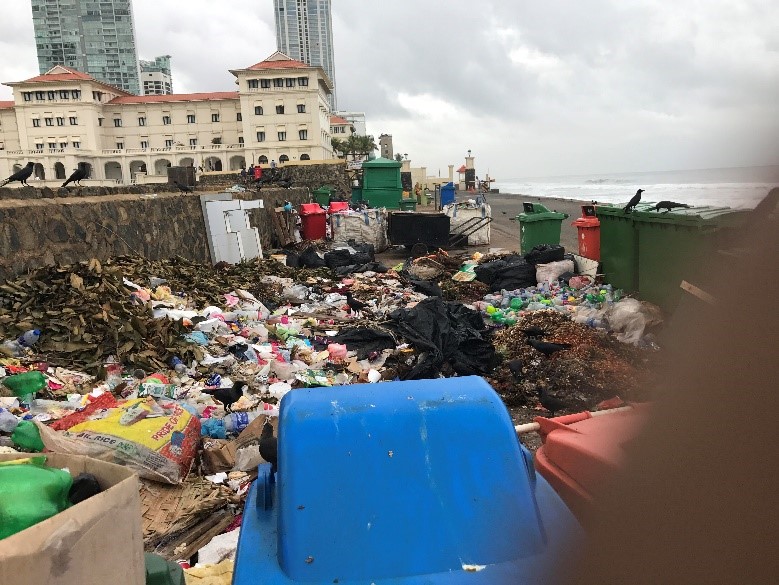 (By the way I was doing my routing walk along Galle face and note the garbage heap infested with crows and dogs emanating a repugnant smell .I saw the tourism minister walking and approached him as I know him .and told him about the garbage heap .I also told him that last week HE was passing by walking in the area and yet the garbage is still there .He said Is that so?" Then I reminded him about how he was confronted by a journalist and he said During Gotabaya these garbage would not have been lying and also no journalist would dare to talk like that to a minister, and we get battered!! As a senior politician he is right .If a journalist provokes me I would have done the same thing.
Hopefully he will call new Army Commander and impose law and order
The President should appoint capable people to handle matters related to Media .Every government needs a Goebbels if necessary?
Why do these stations run these (un) Reality shows? Obviously to agitate the people who are somewhat disgruntled with the way state is handling important national issues
Press was giving publicity about prohibition imposed by court of law to dump garbage in Muthurajawela.Yes .I may agree but dumping is taking place in an area of 200 acres where SLLRDC has got the permission for CEA to fill with Sea sand .Defendants should have consulted each other and present proper facts to the judges .If the dumping is in Bopitiya I may agree as it is disturbing the neighbourhood but in 200 acre area allowed for filling may be used as an emergency measure.
New minister of Media should have people who know the subject and be interviewed or called as witnesses before the hearing. Judges would have been convinced that dumping may be allowed for a while until an everlasting solution is found
Then next press item shows how Prime Minister was critical about judges for giving the ruling actually he should have blamed Attorney General and CMC commissioner a they have not fought the case.
Various stations hold discussions with various politicians who have no clue how to propose solutions to the problems we are facing today.
The way these stations behave, people may think that MR is still in power???
Dr SARATH OBEYSEKERA