Celebrate Independence with a Pirith ceremony!
Posted on January 13th, 2018
By Dr. Tilak S. Fernando
2018-01-13
The month of January 2018 strikes a chord with the writer for two reasons; firstly he has grown older by yet another year, and secondly, it dawns on his second anniversary with Ceylon Today Newspaper.
In the 1980s, The Sri Lanka's High Commissioner in London, Chandra Monerawala, had come up with a novel idea of overriding the decades old practice of razzmatazz, to celebrate Sri Lanka's Independence Day with an overnight Pirith Ceremony. The writer, as a student, had given publicity to this original idea in an Indian tabloid published in London. The impressed High Commissioner had invited the writer to his office, out of the blue, and introduced him to the late Dr. Sivali Ratwatte, the then Chairman of Upali Group of Newspapers. At the meeting, Dr. Ratwatte had requested the writer to be the London Correspondent for the Island newspaper, but nothing was to be expected from Dr. Ratwatte for declining the offer. He was thus introduced to Gamini Weerakoon, Editor of the Island.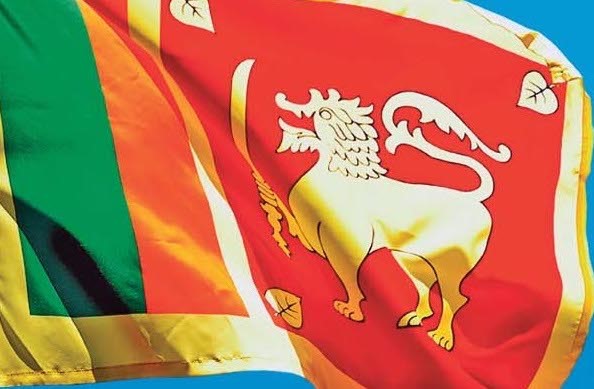 Skills and Tools
Such unexpected events had encouraged the writer to learn the skills and tools of writing by undergoing a course in journalism, at the London School of Journalism. Seemingly, with experience, he was accredited as the London Correspondent to the CPU (Commonwealth Press Union) to represent all three National English newspapers, published at the time, in Sri Lanka.
On his return to his roots in the late 2000, after being pre-maturely retired in the UK, he had realized that the public was not hot and bothered at all, about any issues affecting them, except the odd individual lamenting in the press occasionally on the lassitude of government officials and parliamentarians. This very fact had made the writer to emulate one of his former editors, Vijitha Yapa (The Sunday Times), who believed in the maximum 'comment is free, but facts are sacred' in journalism, while primarily being objective and balanced in one's comments.
Daily News
He had continued with his weekly column in the Daily News after returning to Sri Lanka, for over eight years. However, with the arrival of Yahapalanaya, the newly appointed editor to the Daily News, suddenly thought that the writer 'had been a columnist for far too long! His thoughts were not conveyed direct to the writer, but through his secretary!
Journalists do have in their blood stream what can be described as 'the urge to purge,' in a manner of speaking, for healthy reasons, rather than selfish, to put public's unease or unhappiness into words. The voluntary silence in the face of oppression or injustice would, therefore, be considered as spiritual suicide for a journalist. The writer, through experience, was able to dip his 'proverbial pen in garlic', so that it stinks to high heaven when injustices are exposed, and give maximum credit wherever it deserves. In such a backdrop, he had approached the Ceylon Today newspaper to enquire about the possibilities that existed in contributing to The Ceylon Today.
The Editor's positive response has helped the writer to continue with his writing and this January brings his 2nd year anniversary with Ceylon Today.
Topics
Some of the complimentary feedbacks from the Ceylon Today readers include the article written under 'Harming or Healing a Nation', which had discussed the new Unity Government's maiden Budget in 2016.
The article under 'Comments is free, but facts remained sacred,' quoting the words of C.P. Scott, discussed the validity of constructive criticism in journalism.
A two part series on 'How to Dig for News' presumably has helped many budding cubs with some vital hints on journalism.
"After Death, Struggle for the living", portrayed to what extent funerals have been transformed into a commercialised hype currently, where the living who attempt to keep up with the Joneses having to 'go through hell' by getting indebted to banks, or by seeking loans at high weekly interest rates, to spend unnecessarily on exorbitant and flashy coffins, and transforming funeral houses into buffets, by hiring professional caterers at an additional cost.
"Problems with Dual Nationality" managed to bring a lot of feedbacks from many expatriates living abroad particularly. It dealt with a young lass, born to Sri Lankan parents in London, where her birth had not been allowed to register at the Sri Lankan High Commission due to existed regulations that her father having opted for British nationality at the time of her birth; her mother's Sri Lankan citizenship by descent was rejected by the immigration authorities in Sri Lanka.
The young lady, after attaining the age of 21 years, wanted very much to be part of her parent's culture and the country, yet she had to face numerous problems as how to go about in sorting out such a riddle and going through a maze in Sri Lankan administration.
Several articles on Dengue fever, and about the magic homoeopathic drug Eupatorium 30C, with proven records of curing dengue affected patients by a homeopath, and quoting a civilian with 20 years of experience of using homeopathy, fell on deaf years of the Health Authorities, despite Sri Lanka having a Ministry of Alternative Medicine!
It was rather pathetic when the death toll out of dengue fever increased on a daily basis, yet Government Health Authorities imposed orders on all government hospital doctors prohibiting the use or practice of homeopathy; instead they decided on alternative modus operandi at a cost to government coffers.
"Uncle Syndrome" was rather a satirical piece where the trend in Sri Lanka has now become calling everyone 'uncle'. So was the one of the latest pieces on 'Grip on your sarong' that seemed to have gone quite well with the readership.
After all, the encouraging feed backs from Joe de Livera, Dr. Mass R.Usuf, Ben Simon, Asoka Jayewardene, Egerton Senananayake, to name a few, who came out with brazenly outspoken comments, have certainly inspired the writer.