SINHALA AVURUDDHA CELEBRATIONS IN MALAYSIA
Posted on May 1st, 2018
Premaseri
 Sinhala Avuruddha was observed on a modest scale on April 14, 2018 in the two Sri Lankan tradition Buddhist temples in Kuala Lumpur, namely the Buddhist Maha Vihara (BMV) in Brickfields and the Sri Lanka Buddhist Temple, Sentul which was founded in 1894 and 1917 respectively.
 The day commenced with the Avuruddha Puja at both temples at 7.30am. Members of the Malaysian Sinhala community, Sri Lankan expatriates and also members of the Sri Lankan High Commission in Malaysia attended the Puja at the Buddhist Maha Vihara.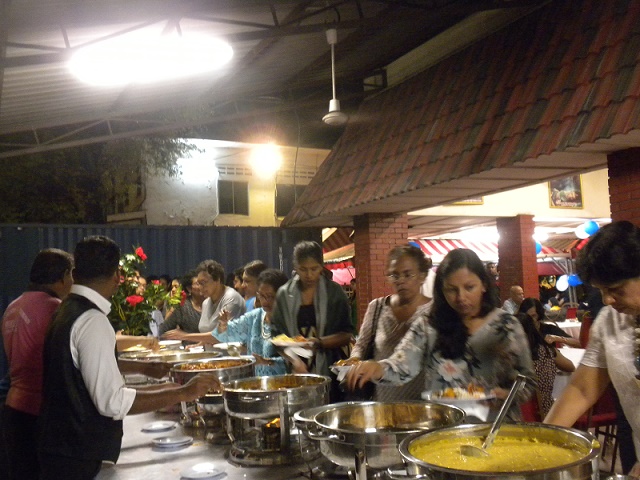 After the Hil Dana, all present helped themselves to the Avurudddha delicacies. Avuruddha Open Houses were also held by members of the community.
 On April 21, 2018 the Sasana Abhiwurdhi Wardhana Society which operates BMV held an Avuruddha dinner on a modest scale because its main hall, the Dewan Asoka was undergoing renovations. The event started with the lighting of the traditional oil lamp by the Presidents of the Sasana Abhiwurdhi Wardhana Society (SAWS), the Siri Jayanthi Association and the Malaysian Sinhalese Association and Patron and Advisor of the SAWS.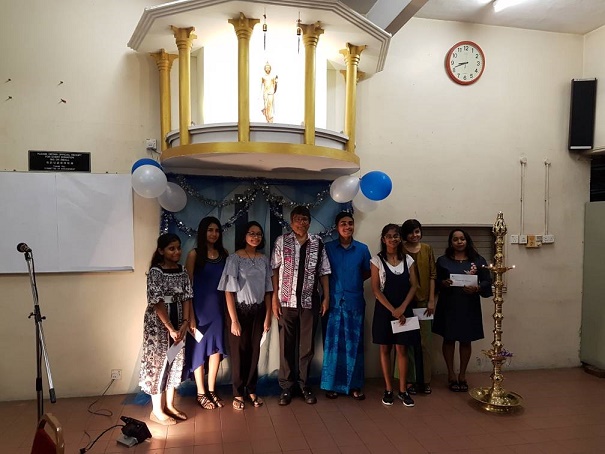 Members of the community attended the event where a good spread of dishes were available for dinner and treated to a good medley of Sinhala songs. Children joined in some games as well. Students who excelled in their public examinations were also given cash awards.