Khashoggi's body parts found in garden of Saudi consul general's home – sources
Posted on October 23rd, 2018
RT.com
With no photographic evidence to support the Sky News sources' claim, gruesome and unverified images of body parts – supposedly Khashoggi's – have been making the rounds in Arabic media.
The sources' claim echoes a statement by Doğu Perinçek, leader of the left-wing Vatan party on Monday night. Perinçek told Turkish television that Khashoggi's body parts" had been recovered from a well in the Saudi consul's garden, and added that President Recep Tayyip Erdogan would explain the findings later on Tuesday.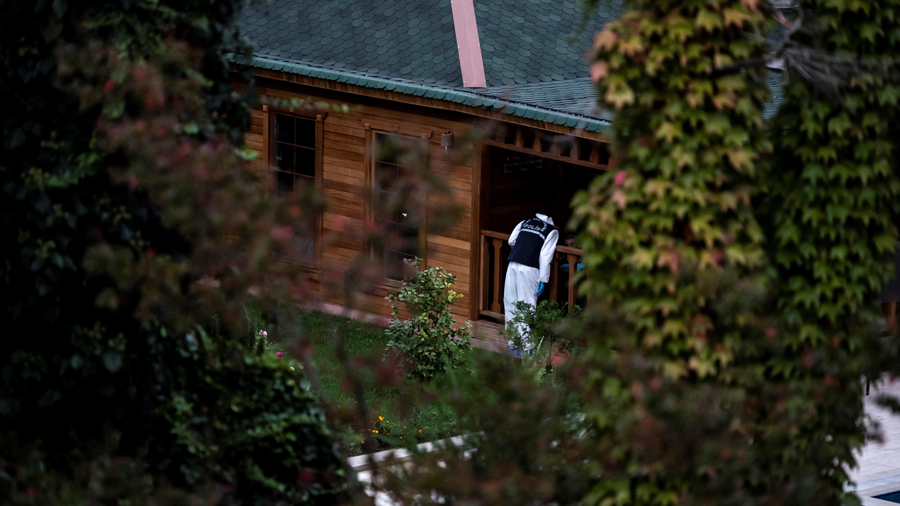 Speaking before the Turkish parliament on Tuesday, Erdogan said that the evidence we have so far collected indicate that Jamal Khashoggi was slain in a vicious, violent murder," planned in advance by the Saudi government.
Turkish sources have mainteined from the start that Khashoggi was tortured, killed, and dismembered inside the consulate, and claim to have audio recordings of the journalist's final minutes alive. According to Erdogan, the individuals named by Saudi Arabia as suspects in the murder are also the same as those identified by a Turkish investigation.
Ankara is now particularly interested in a claim that a Turkish party was involved in the disposal of Khashoggi's body after the murder and wants to bring that person to justice. But it was up to the Saudis to identify this local co-conspirator," the Turkish leader argued.
A raft of recent revelations seem to lend support to the Turks' theory that Khashoggi's murder was a pre-planned hit. A Turkish source shared CCTV footage with CNN showing a body-double leaving the consulate building in Khashoggi's clothes, moments after the killing. Leaving through the back door, the doppelganger is seen wearing a fake beard and glasses to appear more like his alleged victim. Hours before the killing, the man is seen entering the building in his own clothes, without the beard and glasses.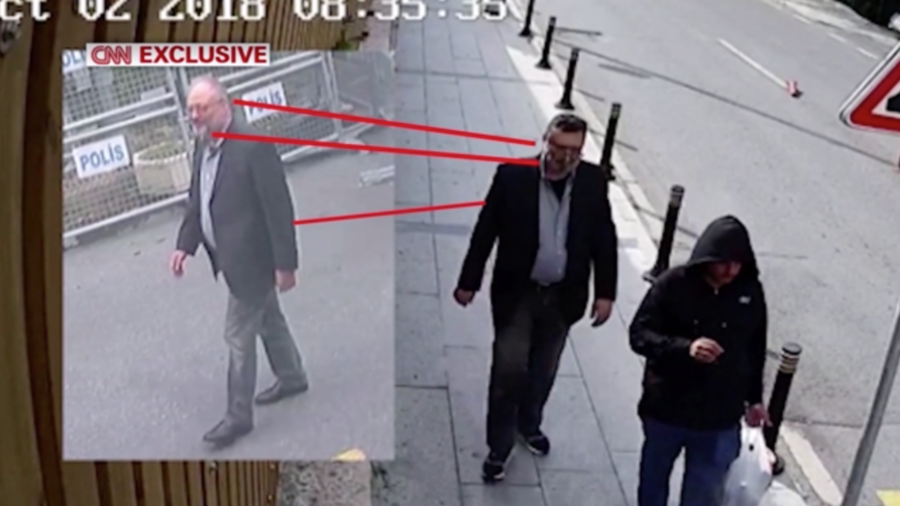 Additional video footage obtained by Turkish broadcaster A Haber shows two men burning documents at the consulate on October 3, one day after Khashoggi entered the building for the last time. The footage has not been verified.
Further reports in Turkish media have claimed that Saudi Crown Prince Mohammed bin Salman actually phoned Khashoggi and tried to convince him to return to Saudi Arabia. The journalist declined the prince's offer to fly to Riyadh, thinking he would be arrested and killed there, and was then murdered by the Saudi hit-team after the talk with MBS ended, the paper, pro-government Yeni Safak, wrote.
US President Donald Trump said on Saturday that he is not yet satisfied" with Riyadh's fist fight" story, but said he will not halt lucrative arms deals with the Saudis. Trump said that the US would consider other things," possibly sanctions.
CIA Director Gina Haspel reportedly traveled to Istanbul on Monday night to assist the investigation, according to a Reuters source