The history as to what and who caused the genocidal campaigns in SRI LANKA
Posted on March 13th, 2019
Professor Nishan Chaminda Wijesinha
During the Riots of 1915 (May 28 to June 5, 1915) the British governor came down with a heavy hand on the Sinhalese community. The governor declared Martial Law on (June 2 to August 30, 1915). And ordered the police and the army to arrest and imprison several prominent Sinhalese leaders. Among those imprisoned were D.S. Senanayake, D.R. Wijewardena, Dr. Cassius Pereira, E.T. De Silva, F.R. Dias Bandaranaike, H. Amarasuriya, A.H. Molamure and others. It was reported that other leaders were shot without trial. It was then Sir Ramanathan who came to the rescue of the Sinhalese community.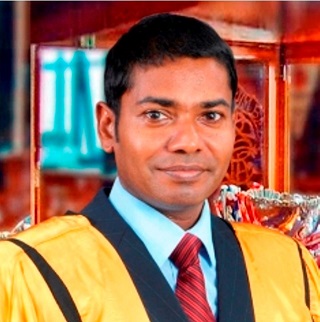 He and Sir James Peiris led the campaign for a Royal Commission of Inquiry (for the vindication of the reputations of those who had been falsely accused). He traveled to England under great threat to his life (as World War I was on) and argued the case of the imprisoned Sinhalese. So articulate were his arguments that he succeeded in having the governor transferred and the head of Military recalled from Ceylon. He eventually managed to get all the leaders released from prison.
When he came back to Ceylon victoriously, there were thousands to welcome him. Sir John Kotalawala and A.C. Seneviratne, a prominent businessman then, said that the Sinhalese are in debt to Sir Ponnambalam Ramanathan a debt that could never be repaid. They insisted that his horse carriage be drawn by Sinhalese. Sir Ramanathan was driven through the streets of Colombo to his residence at Ward Place.
Some of the top families, of Sinhalese aristocracy, had no qualms about drawing his carriage through the streets of Colombo virtually carrying him on their backs. Sinhala leaders took turns to pull the carriage
But on the declaration of independence the debt that could never be repaid" phraseology was thrown off cunningly and cruelly by D. S. Senanayake who was sworn-in as the first Sri Lankan prime minister, when he disallowed Minority Party Representative Sir Ramanathan to be the Administrative General of the Maritime Northern Province which was and still is under the Thesawalamai Law. 
D.S. Senanayake was also the founder of the United National Party (UNP); and in 1983 the worst ever genocidal riots were also a result of his party; with the Army and the Police being kept on hold by the then President J.R. Jayawardena; until the carnage was ripened to the core with the looting and burning down to ash alive the Tamil People, their establishments and homes
Now Ranil Wickramasinghe being the head of the UNP as well as the government has called in for the Land Bank in their budget for 2019, which will bring all State hold lands under the disposal of this said Bank; which will worsen the status core of the Tamil People.