Sri Lanka to Open All International Airports on 23rd Jan
Posted on January 10th, 2021
Courtesy Travelradar
Today, the Sri Lankan government announced that it will open its international airports once again.  Flight operations will start from the 23rd of January of 2021.  Foreign travellers visiting the country can now visit 12 of the country's major tourist attractions once again; The moves comes following months of Coronavirus travel restrictions in place within Sri Lanka.
Sri Lanka Open Its International Airports From January 23.
Sri Lanka's Tourism Minister officially announced that all international Airports will be open. He held a meeting on the 5th and said that the date of the opening will be 23rd January.
In a statement he said:
The SriLankan Government had originally shut down their airports and all operations last year due to the pandemic. Sri Lanka was one of the countries that suffered worse in the region, due to the effects of COVID-19. The opening is likely to begin the economic recovery of the country from the pandemic; A recovery which may take a good couple of years ahead.
Authorities Adhere To Strict COVID-19 Regulations
For instance, a group of 560 tourists recently visited Sri Lanka. This group came as a pilot project in December of 2020.
The Government implemented this project successfully and thus ensured the utmost safety of visiting tourists.
Based on this success, the decision was taken to allow foreigners back into the country, and thereby allowed the operation of airports once again.
However, Sri Lanka will allow international tourists into the country, while following strict WHO guidelines. The guidelines include the mandatory 'Gold Standard' PCR Tests prior to arrival to the country, and a few days upon arrival – With the aim of spotting and preventing transmission of asymptomatic cases.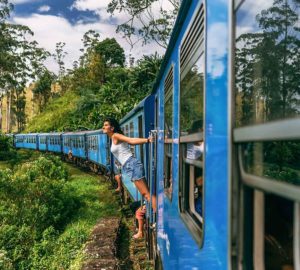 12 destinations to choose to visit SriLanka from 23rd Jan. © TangerineTours
12 Destinations to be Allowed for Visits
There will be a total of 12 key tourism destinations open within the country, including:
Temple of the Sacred Tooth Relic (Dalada Maligawa)
Yala National Park
Minneriya National Park
Sigiriya
Dambulla Temple
Udawalawe
Horton Plains
Sinharaja Forest
Peradeniya Botanic Gardens
Pinnawala Elephant Orphanage
Whale watching
Salusala- the State-owned handloom enterprise.
Minister Ranatunga said the Sri Lanka Tourism Development Authority (SLTDA) should coordinate the visits of tourists to the sites and instructed to take further action in accordance with the health guidelines to prevent the contact of tourists and the general public in these sites.
The Current Covid-19 Situation in Sri Lanka
All flights of SriLankan airlines are currently grounded and are yet to become operational – Though this is expected to change in the coming days/weeks. SriLankan Airlines, the national carrier of Sri Lanka grounded its fleet in March 2020. The airline is yet to start back any operations.
Whilst SriLankan airlines have been grounded, a new startup, FlyLankan, received Government approval to begin operations.