THE GENERAL ELECTION OF 1956 Part 5A
Posted on February 7th, 2021
KAMALIKA PIERIS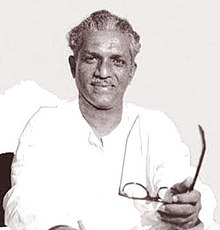 Don Philip Rupasinghe Gunawardene (1901-1972) was born at Boralugoda, Avissawella, in Hevagam korale. Hewagam Korale, as its name indicates, had produced many brave hewayo. Philip's father, Don Jakolis Rupasinghe Gunawardene was known as 'Boralugoda Ralahamy'. Boralugoda Ralahamy was a vidane arachchi.
The Boralugoda clan was known for their generosity and religious patronage, said Ananda Meegama. They had strong connections to the Buddhist clergy and the temples of the area and Philip was brought up in this atmosphere, said Ananda Meegama.
The family had deep anti imperialist roots, as well. Philip's father had been sentenced to death as a fiery critic of British rule and for fiercely opposing the brutal repression of Buddhists in 1915, but the family managed to get him off.
Philip first studied at Siddhartha Vidyalaya, Kaluaggala, built by his father, then at Prince of Wales, Moratuwa. When Ananda College started to flourish under P de S Kularatne, Philip's father took Philip and his brother, Robert out of Prince of Wales and sent them to Ananda. Philip Gunawardene was 'an excellent student' said Kularatne.
Kularatne had encouraged T.B. Jayah to leave Ananda and take over Zahira College, Colombo. Since Zahira only had about 24 students at the time, Kularatne had sent a few Anandians along, to give the new school a good start. Philip Gunawardene was one of the students sent to Zahira.When he was still a student, he joined the Young Lanka League, started in 1920.
Philip entered University College, Colombo in 1921. After one year he left for further studies to USA. In 1922 Philip enrolled at the University of Illinois, a state agricultural school. After two years there, he transferred to the more progressive University of Wisconsin at Madison.
The governor in Wisconsin, at the time was Robert M. La Follette. Wisconsin under La Follette pioneered much social welfare legislation. These left a deep impression on Philip and was the background to his life long commitment to poor rural communities, said Ananda Meegama.
At Wisconsin Philip met Jayaprakash Narayan, the future leader of the Congress Party of India. They discussed politics and read Marx. They were introduced to members of the Socialist Party of America by another friend, Avron Landy.
Philip and Narayan had attended a talk by Scott Nearing, who was on a lecture tour of the American Midwestern states,to promote his book 'How to be a revolutionary'. During the lecture Nearing was interrupted by Philip and Narayan, who asked many questions. He met them after the lecture, took a liking to the two enthusiastic students and gave them dinner at a nearby café where till late, they discussed the issues he had spoken about. He had then left them, after giving them more of his books.
Scott Nearing (1883 –1983) was a member of the Socialist Party of America and a prominent figure of the American Left in the 1920s. Nearing had paid a three month visit to China In 1927.
Nearing taught economics and sociology at University of Pennsylvania's Wharton School and at Swarthmore College, Pennsylvania. He authored a stream of books on economics and social problems. Nearing's aggressive social activism in the classroom and his writings brought him into conflict with his employers. He had, for instance, taught a class on the law of social revolution. University of Pennsylvania dismissed him. This caused much public concern. In 1973, the University of Pennsylvania formally reversed the dismissal, by making Nearing an Honorary Emeritus Professor of Economics.
In 1956, Nearing embarked on a tour which included Southeast Asia. Philip, then Minister of Agriculture used the opportunity, to invite Scott Nearing to Sri Lanka. I remember Scott Nearing during that visit, giving a lecture in the Peradeniya campus to an enthralled crowd, describing the perils faced by Third World nations, recalled Ananda Meegama. On that visit Philip acknowledged the deep intellectual influence of Nearing on his own thinking. Philip continued to remember Scott Nearing. He quoted extensively from Scott Nearing when he was in the Opposition.
In 1925 Philip transferred to Columbia University in New York. He lodged at International House in New York. He had worked in a bookshop whilst studying. US at that time was enjoying an economic boom. Philip, together with some American friends started a trading company Ceylon American Trading Company" as the agent for DJR Gunawardena and Sons", back in Ceylon. The company dealt in Sri Lanka produce such as rubber, graphite and desiccated coconut.
Philip also threw himself into a frenzy of intellectual and political activity in the US, said Meegama. He spent three years in New York actively involved in the socialist movement there. He worked together with two Indian socialists, Seyed Hussain and JC Kumarappa, said Vernon Boteju.
In New York, he also met the Mexican nationalist Jose Vasconcelos. José Vasconcelos Calderón (1882 –1959) is considered one of the most influential personalities in the development of modern Mexico. Vasconcelos was in the US because he had joined the law firm of Warner, John and Galston in Washington, DC.
Vasconcelos introduced Philip to the US Branch of the League against Imperialism. Vasconcelos then decided to return to Mexico City to participate in the ousting of Porfirio Diaz, President of Mexico. Philip knew Spanish and he went along with Vasconcelos to Mexico, translating league pamphlets into Spanish, the language in Mexico.
Philip had written to his brother that he had come to US 'for a purpose', to learn something of western science, economic power, business organization. Not like those who went to UK to learn the proper way to match ties and socks. Ceylon will benefit from my meager knowledge, he said.
Philip's biographer, Ananda Meegama says that the US experience made a tremendous impact on Philip. He had been very receptive to all the new things he saw there. Back in Sri Lanka, Philip would on many occasions refer to something he had seen in the US, whether it be new way of handling malaria control, increasing paddy production or adopting Henry Ford methods of mass manufacture, said Meegama.
American production potential impressed him and he knew that Sri Lanka had to change attitudes and adopt new techniques of production and methods of organization for the country to go forward. Most of all he appreciated American initiative and enterprise, which he thought was an essential ingredient for Sri Lanka to prosper.
In 1928 Philip went to London. He first joined the India Freedom League. Then he joined the Communist Party of Great Britain (CPGB) where he came under the influence of its leaders, S.D. Saklatvala and the brothers, Palme Dutt and Clemens Dutt. Saklatvala (1874-1936) was a Parsi from India. He was MP for Battersea North In 1924, one of the very few members of Communist Party of Great Britain to enter Parliament.
Philip rose quickly in the Party. Sakvatvala and the other leaders co-opted Philip into the Colonial Commission of the CPGB. Philip became a trusted courier making frequent trips to Paris, Brussels and Berlin to deliver party documents to high communist officials. Philip worked closely with Saklatvala He took over the Workers Welfare League of India started by Saklatvala. He was on the staff of their magazine Daily Worker.
There were frequent breakups of meetings and Philip's karate training in his American student days came in handy, said Meegama. He became part of a squad of hotheads who were sent to disrupt meetings of opponents, which meant everyone who disagreed with the Communist line. One more than one occasion his outbursts led to fist fights, recorded C.W.Ervin.
Philip had met Narayan again in London in 1929. Narayan had advised Philip, build a socialist party in Ceylon, but make sure that you educate the young men and women in the necessity for building a new social order. In London Philip had also worked with the Burmese communities who would later form the Communist Party in Burma.
Philip was interested in the anti-imperialist struggle as well. He went to Dublin and wrote for the Workers Voice, an Irish revolutionary paper. In London Philip had associated with Jomo Kenyatta, (Kenya) Krishna Menon, (India) and Seewoosagur Ramgoolam, (Mauritius) later leaders in their countries. Philip used to speak at Hyde Park Corner, too.
EW Adikaram who was then a post graduate student in London attended a meeting at Albert Hall on self rule to the British colonies. There were three young Asians trying to force themselves onto the platform. One of them succeeded and made a speech exposing the evils of the colonial system which extracted the resources of the colony, the rise of the freedom movement, the imminent downfall of the empire. Adikaram found word going round that this speaker was a Sri Lankan, Philip Gunawardena.
Philip was closely associated with Indian political activity in London. He was a pioneer member of the India League, founded by Krishna Menon in London. He was sent on missions to Berlin and Paris on behalf of the Communist Party of India. He was in communication with the Indian revolutionaries in those cities. He criticized the Indian moderates of the time, for compromising with Britain. He included in this category, Gandhi, Nehru and Subhas Chandra Bose, said Ananda Meegama.
Philip was given important assignments in the 'League against Imperialism' and in the 'Indian Bureau', a subcommittee that worked with Indian students in the various universities. Such were his organizing capabilities that he was sent in 1931 to the London docks to organize Indian seamen for the Communist Party, observed Meegama.
Philip was so bold that when the Indian Communist Party was suppressed he held a meeting in his room in London to form a new Communist Party of India, commented Meegama. Philip had wanted to go to India himself and a build a new Communist Party in India. He had discussed this with his Indian colleagues in London. Scotland Yard and the British government in India got wind of his plans, and stopped him entering India.
It is amazing that a Sri Lankan could have exerted so much influence on the Indian national and political movement in London, said Meegama. This aspect of Philip is hardly known in Sri Lanka.
Philip also came under the influence of two Trotskyites, F. Ridley and H Aggarwala, who had formed the Marxian Propaganda League. Philip attended their meetings and talks in 1930. Philip was a featured speaker on several occasions as well. Ridley remembered Philip as a 'small, active fellow who was a good talker'.
Philip was taking a risk in associating with this League as they were against the CPGB. Therefore Philip kept his interest in Trotsky private and started to read Trotsky's books in the British Museum library.
In 1931, Philip went to meet Trotsky, then living in Prinkipo, an island off Turkey, but was stopped in Bulgaria on the order of the Colonial office. He was taken off the train at Sofia by the British police.
Undeterred, he then contacted the French Left in Paris and headed for Spain. He left France from Perpignan, where he had to abandon the books he had collected for many years. He spent the night at a hotel there. The next day he went by train to the Pyrenees. He got down before the train reached the Spanish frontier, probably at Portbau.
Then with map of the frontier in my hands, I started to climb the mountains, I walked through the vineyards and finally crossed over to Spain and reached Polia, where the town people fed me," Philip wrote to his daughter Lakmali. Philip Gunawardene's adventurous climb up the Pyrenees, with neither guide, companion nor preparation has not received sufficient attention or admiration in Sri Lanka.
Philip then went on to Barcelona. There he contacted the Spanish Trotskyite group. The main street in Barcelona was quite broad and had many book stores, Philip recalled to his daughter. After a week in Barcelona, he traveled around southern Europe and met Anais Nin, a fixture on the literary scenes of Paris and a flamboyant personality. The last person Philip Gunawardene would wish to meet, in my opinion.
In 1932, back in London, Philip countered a motion brought by Saklatvala in the League Against Imperialism with an alternate resolution which the members did not like. they said Philip was a secret Trotskyite and broke with him. He was expelled from party in 1932. They then tried to discredit him but failed.
Philip had already cultivated his own following outside the CPGB. His circle included the Indians who were active in the League Against Imperialism". Philip was also in touch with Ceylonese students who were at Cambridge, LSE and University of London. He had already pulled together a study group which included the very bright students who would later help him form the LSSP. They included Colvin R de Silva, at Kings College, Leslie Goonewardene, N.M.Perera and Vernon Gunasekera at LSE.
NM recalled that they would meet 'in dingy digs' and discuss politics. Philip was their guru. He introduced them to Trotskyism. V. Karalasingham said that were it not for Philip these Ceylonese students would never have joined the revolutionary movement.'
The British government had watched Philip closely. It had established the Indian Political Intelligence in 1921, and this maintained a dossier on Philip. They even recorded what he was reading in the British Museum.
While in London, Philip considered the need for a socialist party for Ceylon. In November 1931 he had drafted a document on the need for a Communist Party in Ceylon. In the same year Philip had written to SA Wickremasinghe in Ceylon, saying that he hoped to form Marxist study circles (forum) in Ceylon, by correspondence, from London. He would take control of them on his return to Ceylon. He also thought that the existing Youth League could be transformed into a revolutionary organization with an iron discipline and crystal clear ideology.
Philip now wanted to return to Sri Lanka where he felt that he had a much more important role to play. But there was a problem. In London the British government had impounded his passport for his anti imperialist and socialist activities. Colombo had declared Philip a dangerous agitator and he was banned from returning to Sri Lanka.
However, D.B. Jayatilaka when he became Minister of Home Affairs readily" granted him a passport which permitted him to return. The British authorities made sure that Philip did not return in time for 1931 State Council election.
Philip left London In 1932, with the Police watching him. He arrived in Ceylon on November 1 1932. Philip Gunawardene claimed that he was the first informed socialist to land in Sri Lanka, Wiswa Warnapala said. (continued)