Pakistan: More than 800 booked for lynching Lankan national
Posted on December 4th, 2021
Courtesy The Telegraph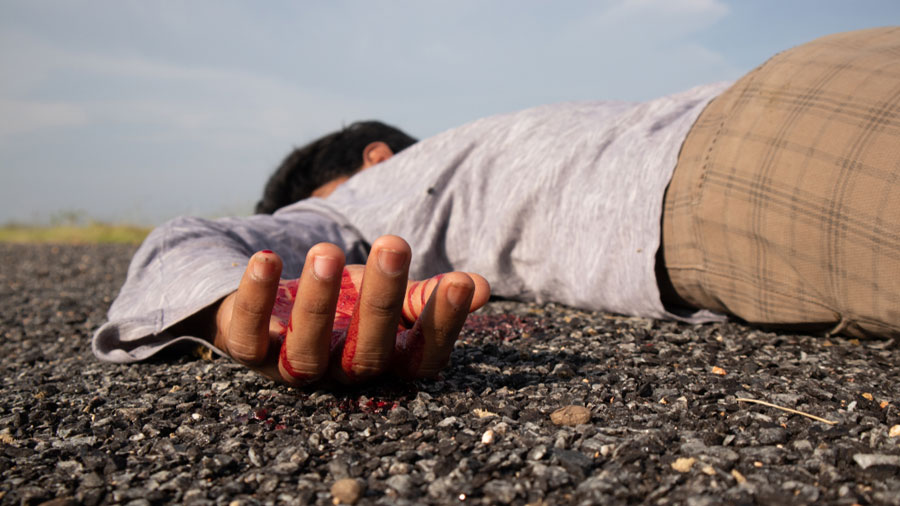 In a shocking incident on Friday, angry supporters of Tehreek-e-Labbaik Pakistan lynched Priyantha Kumara Diyawadana over allegations of blasphemy 
Over 800 people have been booked under terrorism charges while 13 prime suspects are among 118 arrested so far in the horrific lynching of a Sri Lankan national over allegations of blasphemy in Punjab province of Pakistan, a top police official said on Saturday, as pressure mounted on the government to bring the guilty to justice.
In a shocking incident on Friday, angry supporters of the hardline Islamist party Tehreek-e-Labbaik Pakistan (TLP) attacked a garment factory and lynched its general manager Priyantha Kumara Diyawadana before setting his body on fire over allegations of blasphemy. Advertisement
Diyawadana, who was in his 40s and hailed from Kandy city, was working as the general manager in the Rajko industries (dealing in garments and sportswear) in Sialkot district, some 100km from Lahore, for the last seven years.
Lankan anger
The Lankan parliament and Prime Minister Mahinda Rajapaksa on Saturday condemned the lynching and hoped that Prime Minister Imran Khan will keep his commitment to bring all those involved to justice and ensure the safety of the rest of the island nation's expat workers.
A preliminary report of the incident was shared with the media by Inspector General of Police (Punjab) Rao Sardar Ali Khan and the Punjab government spokesperson Hasaan Khawar here on Saturday.