PRACHANDA MEETS RAJAPAKSA AND WANTS TO LEARN FROM SRI LANKA
Posted on October 29th, 2009
By Walter Jayawardhana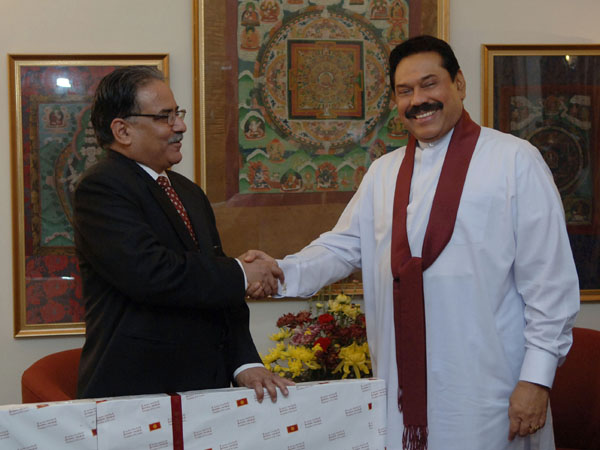 The Nepalese Maoist leader and former Prime Minister Pushpa Kumar Dahal Prachanda told the visiting Sri Lankan President in Kathmandu that he wished to learn from the Sri Lankan experience of the rehabilitation of Tamil Tigers.
 The Times of India said Rajapaksa met the former Prime Minister in a thirty minutes discussion in the tightly guarded Soaltee Crowne Plaza Hotel , where the Sri Lankan President is staying with his wife.
 Prachanda led a ten year long war against the monarchist government of Nepal successfully.
 Prachanda also told the Sri Lankan President he wanted to learn from the free education and health services of Sri Lanka, the Times of India said.
 The Times of India has written the story from what Prachanda has told his party after the meeting