A NEW MUDER COMMITED AIDED BY THE 'LICENCE TO KILL'
Posted on December 8th, 2009
Mahinda Weerasinghe
On 24 November another victim was claimed by a collapsing mine in the greater Teldeniya area. This time it was one Maneluwa Putuhapuwe Gedara Monasinghe (56 years) ofƒÆ'-¡ƒ"š'  Maneluwa, Putuhapuwe of greater Teldeniya area. After fighting several days for his life, Monasinghe took his last breath on the 5th of December. Good thing he died when he did, for if he survived, he would be utterly handicapped and be a burden to the family and the society at large.
ƒÆ'-¡ƒ"š'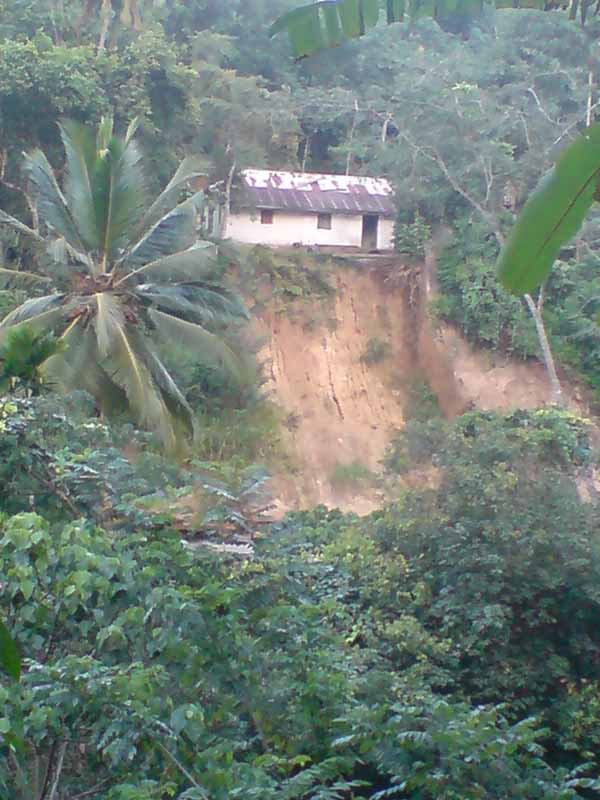 ƒÆ'-¡ƒ"š' Indeed environmental ministry agents who issued these ƒÆ''¢ƒ¢-¡'¬ƒ"¹…"LICENCES TO KILLƒÆ''¢ƒ¢-¡'¬ƒ¢-¾'¢ and which are being used to murder the innocent Kandyan peasants are not the least concerned. In fact the issuer of this specific license, the ƒÆ''¢ƒ¢-¡'¬ƒ"¹…"corrupt environmental agentƒÆ''¢ƒ¢-¡'¬ƒ¢-¾'¢, and the operators of the rock quarry, has escaped scot free again, thanks to their owning such a ƒÆ''¢ƒ¢-¡'¬ƒ"¹…"LICENCE TO KILLƒÆ''¢ƒ¢-¡'¬ƒ¢-¾'¢.
ƒÆ'-¡ƒ"š' It is not difficult to predict when the next murders are going to take place! It is at the adjoining mine where the earlier murder took place which was documented by me. I am publishing the attached photo for your information, which was taken just a week ago, and you will be able to make your own prediction. If these murders continues at this rate, there bound to be another Kandyen uprising.
ƒÆ'-¡ƒ"š'