Ramadan celebrations in Kuwait
Posted on August 31st, 2010
Embassy of Sri Lanka  Kuwait.
The annual Ramadan celebrations jointly organized by the Sri Lankan .Embassy and the Sri Lankan Manpower Welfare Association ( SLMWA ) of Kuwait was held at the Embassy premises amid a gathering of over 1500 devotees belonging to all ethnic and religious denominations. The program of activities commenced on 27th evening continued till early hours of 28th morning which included special prayers, religious discourses, breaking – fast, Ifthar, Suhoor etc.  The SLMWA members under the guidance of its President,    Mr. Nelson Christopher made excellent arrangements for the occasion while staff of the Embassy volunteered to extend their fullest support and cooperation toward the success of this worthy endeavour.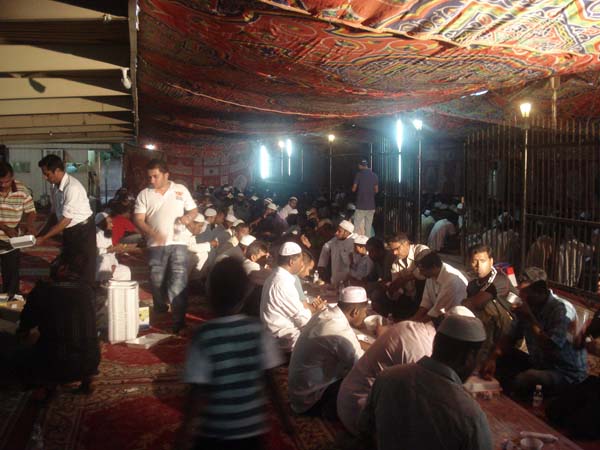 The proceedings were conducted by two distinguished Islamic priests, namely, Mowlawi Al Hajj Kaleel and Mowlavi Al Hajj Abdul Haliq who were specially flown in from                 Sri Lanka with the courtesy of SLMWA.  Mowlavi Kaleel, a member of the Advisory Council of the Multi Faith Forum of Sri Lanka is actively engaged in community services throughout the country. He was accompanied by Mowlavi Haliq, Vice President of All Ceylon Jamaithul Ulama and Lecturer at Grand Pass Arabic College, who himself has been a leading scholar and preacher in Islam. Addressing the gathering, Mowlavi Kaleel extended his greetings to those present and valued the commitment with which they have devoted themselves toward practicing religious deeds such as charity, magnanimity, tolerance, kindness and so on.  He also lauded the excellent arrangements made by the organizers toward  celebrating  the  cherished Ramadan rituals and customs in an atmosphere of peace and happiness. While praising Holy Prophet Muhammed for his compassion and benevolence showered toward followers, Mowlavi invoked blessings on all those present. In his sermons, Mowlavi Haliq stressed the significance of Islam for the mankind toward  leading  a spiritual life. He echoed the verses of the Holy Quran and enlightened the audience on the merits of observing Ramadan.
 The Chief Guest, Sri Lanka's Ambassador, Sarath Dissanayake in his brief remarks appreciated the presence of the Muslim priests for the sake of their fellow countrymen. He also spoke highly of the magnanimity of the Muslim community both here and in Sri Lanka for the social emancipation of their people and wished them a happy and peaceful Ramadan. The services rendered by the  members of SLMWA and Embassy staff for the well being of Sri Lankans also have been commended.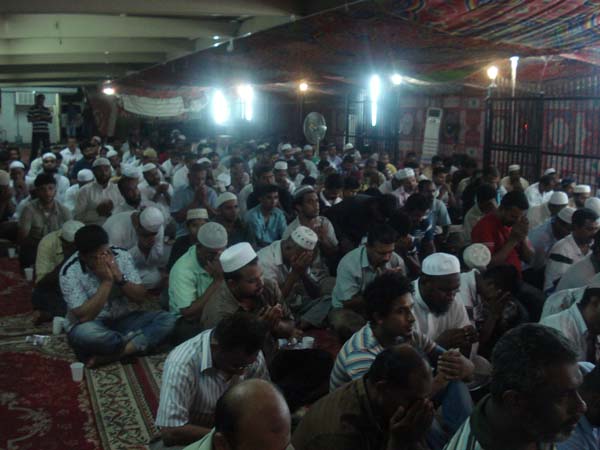 The events came to a close with a "Suhoor" served at the end which was shared by all in a spirit of joy and togetherness. The program of activities was conducted simultaneously for males and females separately in keeping with rich traditions of Islam and Ramadan. By organizing events and festivals of this nature, the Embassy endeavours to promote wider engagement of Diaspora in socio – cultural activities, thus promoting unity and harmony among people of multi ethnic and religious backgrounds.
 Embassy of Sri Lanka Kuwait.
30th August 2010.