National Leadership Development Seminar (NLDS) 2010 Sri Lanka
Posted on September 28th, 2010
Organizing Committee ƒÆ''¢ƒ¢-¡'¬ƒ¢¢"š¬…" NLDS 2010, AIESEC Sri Lanka.
AIESEC, the worldƒÆ''¢ƒ¢-¡'¬ƒ¢-¾'¢s largest student driven organization, will host ƒÆ''¢ƒ¢-¡'¬ƒ…-The national leadership development seminarƒÆ''¢ƒ¢-¡'¬ƒ"š', from 14th ƒÆ''¢ƒ¢-¡'¬ƒ¢¢"š¬…" 17th October in MIMT (MAS Institute of Management & Technology), Thulhiriya. The organization which is a platform forits members to discovertheir leadership potential, takes a leading role in helping the youth in identifying the right place in a diverse society. As an entity that values ƒÆ''¢ƒ¢-¡'¬ƒ"¹…"Activating Leadership, Demonstrating Integrity, Living Diversity, Enjoying Participation, Striving for Excellence and Acting SustainablyƒÆ''¢ƒ¢-¡'¬ƒ¢-¾'¢, AIESEC have chosen the best way to further their membersƒÆ''¢ƒ¢-¡'¬ƒ¢-¾'¢ goals and help to achieve them effectively.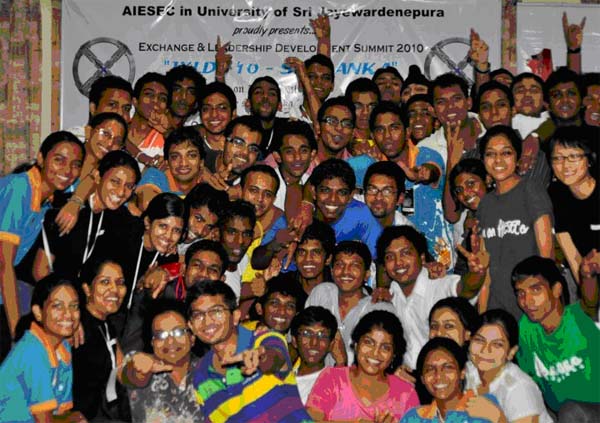 AIESECƒÆ'-¡ƒ"š' is an international talent pool of 45,000 active members and 800,000 alumni spread across 110 countries. Established in 1948, with the aim of fostering cultural understanding between young people from different countries, it has evolved over the years to become the world's largest student run organization today. In partnership with 4000+ companies, governmental organizations and non-profit organizations across the world, it offers its members leadership and international internship opportunities. Around the world, organizations and causes recognize AIESEC as the voice of an increasingly impactful international youth demographic.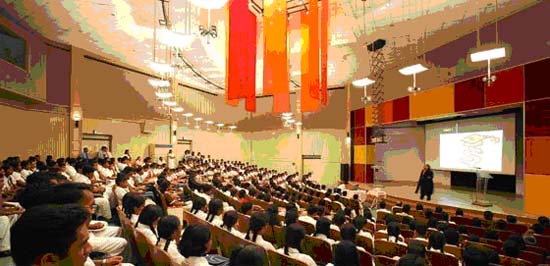 This year AIESEC Sri Lanka is going to celebrate its 15 generations of success along the lines of the conference with a participation of 200+ national and international participants. The Conference will comprise the core members of AIESEC Sri Lanka & new recruits from University of Colombo, University of Sri Jayewardenepura, University of Moratuwa & University of Kelaniya. In addition Corporate Trainers, Foreign Trainers, Young Professionals & AIESEC Alumni, Partner Representatives&Foreign Interns will also attend the conference to make it more colorful.

The sessions of the conference will consist of skill development sessions, leadership training modules, corporate trainings,corporate forum,ƒÆ'-¡ƒ"š'  theme parties, music, dancingƒÆ'-¡ƒ"š' &ƒÆ'-¡ƒ"š' AIESEC Sri Lanka – 15thƒÆ'-¡ƒ"š' Anniversary Celebrations.
To find out more about AIESEC, please visit ƒÆ'-¡ƒ"š' ƒÆ'-¡ƒ"š' ƒÆ'-¡ƒ"š' ƒÆ'-¡ƒ"š' ƒÆ'-¡ƒ"š' ƒÆ'-¡ƒ"š' ƒÆ'-¡ƒ"š' ƒÆ'-¡ƒ"š' ƒÆ'-¡ƒ"š' ƒÆ'-¡ƒ"š' ƒÆ'-¡ƒ"š' ƒÆ'-¡ƒ"š'  http://www.aiesec.org
To find out more about NLDS 2010 Sri Lanka, please visit http://nlds2010srilanka.blogspot.com
Our in-kind logistics partners:
Nestle

CBL

Capricorn logistics (PVT) LTD.
For further information contact:
ƒÆ'-¡ƒ"š' Udula Sachithra Jayawardena,
Vice President Finance & Communication,
Organizing Committee ƒÆ''¢ƒ¢-¡'¬ƒ¢¢"š¬…" NLDS 2010,
AIESEC Sri Lanka.