Floods and Flooding Across the World-An Overview of Floods and Flooding
Posted on January 12th, 2011
Shripal Nishshanka Fernando
January 11, 2011
Massive flooding around the world brings misery to many countries. Millions of people around the world are in misery as they watch homes and lives destroyed by massive flooding. Many have been stranded, are without food, have been injured, remain missing, and have died.
ƒÆ'-¡ƒ"š'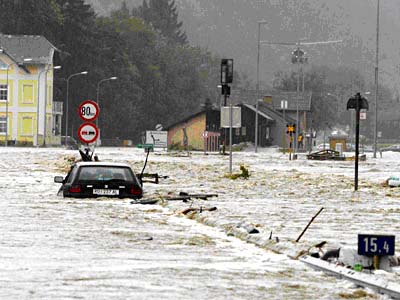 Many people think that if they do not live near a river or the coast, they are not in danger of flooding-not true. Recent global flooding has become worldƒÆ''¢ƒ¢-¡'¬ƒ¢-¾'¢s number one natural disaster, and it occurs inland and on the coast. Flash floods, inland flooding and seasonal storms flood every region of the world.ƒÆ'-¡ƒ"š' 
ƒÆ'-¡ƒ"š'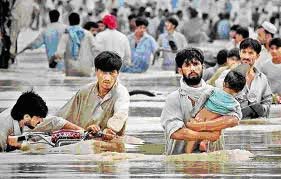 Flooding causes damage and destruction across regions worldwide-wiping out homes, business and personal savings. People need to know that they can take steps to protect their property and financial security before disaster strikes.
ƒÆ'-¡ƒ"š' A video of recent flash flooding in Australia;
ƒÆ'-¡ƒ"š' http://video.theaustralian.com.au/1735546960/Incredible-flash-flood-footage
ƒÆ'-¡ƒ"š' As Brisbane prepares to be engulfed by a torrent of water, the cityƒÆ''¢ƒ¢-¡'¬ƒ¢-¾'¢s plight and QueenslandƒÆ''¢ƒ¢-¡'¬ƒ¢-¾'¢s flood disaster are leading news bulletins around the globe.
The world is watching as the Queensland capital awaits the floodwaters that caused chaos in Toowoomba and the Lockyer Valley, as well as the releases from an overflowing Wivenhoe Dam, west of the city.
The BBC is leading its website with coverage of the unfolding disaster, saying Brisbane is turning into aƒÆ'-¡ƒ"š' ghost townƒÆ'-¡ƒ"š' as residents seek shelter.
"Thousands of people have been urged to leave parts of Australia's third largest city, Brisbane, which is facing its worst flooding in decades," it says.
"Streets are largely empty and families have moved to refuge centres in some areas, with the peak of the flooding expected on Wednesday and Thursday.
"Flash floods across Queensland have left 10 dead and more than 70 missing. Some 200,000 people have been affected."
ƒÆ'-¡ƒ"š'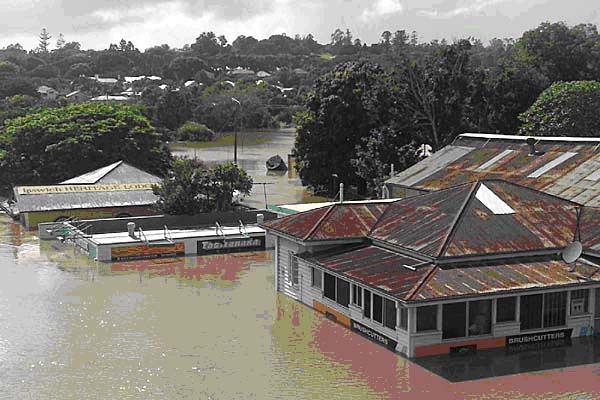 ƒÆ'-¡ƒ"š' There are many causes for flooding and every part of the world is at risk. While some causes are obvious, like hurricanes and snowmelt, many are not. Floods can happen at anywhere and at anytime.
ƒÆ'-¡ƒ"š' River and coastal flooding are the most frequently occurring natural disaster and are increasing in occurrence more rapidly than any other disaster. Urbanization and deforestation reduce the capability of the earth to hold excess water.
As asphalt- and concrete-covered surfaces expand and open spaces disappear at the edges of our metropolitan areas, it takes less rain to flood communities as water running over the pavement collects quickly and easily disrupts storm drain systems. Floods, once purely known as "acts of God" are being rapidly enhanced by the works of humans.
ƒÆ'-¡ƒ"š' ƒÆ'-¡ƒ"š' ƒÆ'-¡ƒ"š' ƒÆ'-¡ƒ"š' Those areas which are most at risk for floods include low-lying areas, coastal regions, and communities onƒÆ'-¡ƒ"š' riversƒÆ'-¡ƒ"š' downstream from dams. Flood waters are extremely dangerous; a mere six inches of swiftly moving water can knock people off their feet. The safest thing to do during a flood is to evacuate and seek shelter on higher ground. It is important to know the safest route to a safe location.
In some regions of the world, flooding is caused by excessive rainfall, such asƒÆ'-¡ƒ"š' monsoons, while in other parts of the world, flooding can be caused outside of the rainy season when snow and ice being to melt in the mountains. That meltwater flows downstream, which can cause flooding.
Flooding is caused downstream from dams when reservoirs, which normally help to prevent downstream areas of rivers from flooding, are opened due to unusually high levels of precipitationƒÆ'-¡ƒ"š' to prevent the reservoir from overflowing the dam. Dam breaks are also a cause of catastrophic flooding.
ƒÆ'-¡ƒ"š' Flood Zone Designations
Floods are often given designations as a "hundred year flood" or "twenty year flood," etc. The larger the "year," the larger the flood. But don't let these terms fool you, a "hundred year flood" does not mean that such a flood occurs once every 100 years; instead it means that there is a one in one-hundred (or 1%) chance of such a flood occurring in a given year. Two "one-hundred year floods" could occur a year apart or even a month apart — it all depends on how much rain is falling or how quickly the snow melts. A "twenty-year flood" has a one in twenty (or 5%) chance of occurring in a particular year. A "five-hundred-year flood" has a one in 500 chance (0.2%) of occurring in any given year.
Flood Preparedness
You can be prepared for flooding and other disasters by assembling a disaster supplies kit. Take this kit with you if evacuating:
A portable, battery-operated radio and extra batteries (know the appropriate radio station to listen to during a disaster).

Flashlights and extra batteries.

First aid kit and manual.

Emergency food and water.

Nonelectric can opener

Essential and prescription medications.

Cash and credit cards.

Sturdy shoes.

Extra clothes and bedding.

Food and supplies for pets.