Cricket Tourism
Posted on October 22nd, 2011
Sarath Wijesinghe (Ambassador of Sri Lanka to the United Arab Emirates)
Tourist industry is in the zenith in Sri Lanka today. So is cricket. We won the world cup in 1996. Thereafter we became runners up twice which are a rare distinction. There are ups and downs in any game.  Cricket is no exception. But the fact that we are in the zenith of the game is acceptable among cricket fans and cricket lovers worldwide. Cricket helps nations in various ways. It helps tourism and invest promotion apart from image building. Tourism is a travel for recreational, leisure or business purposes. It has become a popular global leisure activity.
Sri Lanka has all the ingredients to be a sought for tourist destination. Tourists look for destinations for peace, peaceful relaxation, sightseeing, visit archeological sites, medical, exploration, education and various other reasons. Sri Lanka has been a known beautiful Island from the time naval explorers visited the Pearl of the ocean as merchants, pirates, cultural and religious explorations. It is famous among merchants a beautiful paradise with golden beaches (Thambapannie)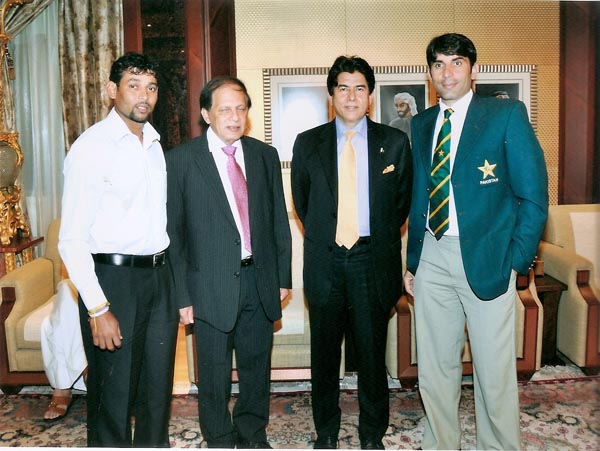 As a result of the long drawn war the Sri Lankan image has been tarnished as an area of dispute and war. Today as a result of the eradication of terrorism forever, Sri Lanka has transformed to be one of the most secured and safe nations on the Globe which are main ingredients for tourism and investment. Today in Sri Lanka tourism and investments are booming and stock market is on the rise as one of the best performed markets in the world. No single incident of terror is reported after complete eradication of terrorism two years ago which is a world record as Sri Lankan fight against terror has been considered as  an unwinnable war over the most feared and ruthless terrorist outfit which had the network worldwide. These factors catalyzed the improvement of image of the country and enhanced tourism and investment confidence.
Beauty of Sri Lanka with the warmth and the friendly nature of the people is one of the main attractions to the tourists. Over 250000 archeological sites including famous Sigiriya and rock city and Anuradhapura – the ancient city, water falls, river network, Elephant orphanage, wild life  with thick jungles and the river network originating from the Hill Country and embracing the sea in various corners of the island, beautiful water falls in the Hill, life, change of climates in few hours' drive with slow seasonal changes so that the country is suitable for tourists any time of the year with the facility of reaching the changes of climate in few hours, beautiful sandy beaches with shallow sea  are among additional attractions for tourists and tourism.   Agri tourism, Culinary tourism, Cultural tourism, Eco tourism, Education tourism, Extreme tourism, Geo tourism, Heritage tourism, Medical tourism, Ethical tourism, Pop-culture tourism, Cricket tourism, Sports tourism, Religious tourism, Slum tourism, Space tourism, War tourism, and Wildlife tourism and many other forms of tourism are mooted by countries depending on the climatic, cultural and other factors promoting tourism in other tourist attractions in the world.
The world tourism Organization (UNWTO) forecasts that international tourism will continue growing at the average annual rate of 4% with the advent of e-commerce, Tourism products have become one of the most traded on the internet. Tourism products and services have been made available through intermediaries, although services have been made available through intermediaries, tourism providers can sell their services directly. Cricket and sports have invaded the internet giving tourism priority as a most sought for events on the computer, mobile and now the e-pad. The other attraction is the large sums of funds in sports which obviously connect to tours and tourism. In the circumstances Sri Lanka has become a main beneficiary on tourism and cricket.
It is time for us to move and move forward to achieve our target of becoming the Wonder of Asia in few years. In the process we have to regenerate our images, promote investment, tourism, economy, infra-structure and an environment conducive to be a haven for investors being an investment friendly system and a system of government and governance.
No doubt we have to start with tourist industry which is easy to promote due to the Geographical situation of the country natural beauty climate conditions and friendly nature of the people.
Cricket has become a part of our culture and way of life. It is so integrated with the society that Sri Lankans are synonymous with Cricket. Once world cup winners have embraced the game originated in England in the 16th century. It is time tourism turned into a movement of no return if not a revolution, Green or white kind. For Sri Lanka cricket tourism seems considerable.
Cricket has been and will have ripple effect on tourism and economy. In Sri Lanka 600,000 skilled workers will be needed by 2016 to meet 2.5 billion revenue anticipated. In the eight test matches to be played in the UAE, with Pakistan organized jointly by Cricket board in Sri Lanka and UAE, is in motion with the participation of the expatriate workers main from the South Asian sub continuant consisting of 80%of the total population of the United Arab Emirates.
Friendly Sri Lanka and Pakistan is playing friendly matches outside nations in the spirit of friendship and love. Both countries have bled heavily due to terrorism and needs adjustments politically and economically in a peaceful atmosphere. Cricketers are goodwill ambassadors of any Nation. It reflects unity and act as a link of nations and regions. South Asia is synonymous with cricket India, Pakistan, and Bangladesh being cricket playing nations. Now Afghanistan too is improving fast. Cricket has done a yeoman service to Sri Lanka. We have cricket legends and are in the making. Cricket Board in the UAE is active and engaged heavily on the game. The rulers including the Chairman Emirates Cricket Board His Highness Sheikh Nahayan Mubarak Al Nahayan the Minister of Higher Education and Scientific Research is a live wire in UAE cricket and a tower of strength to the cricket fans and cricketing nations worldwide.
Cricket for Pakistan and Sri Lanka is a language, culture and a link of goodwill. Matches organized by the Cricket Boards of Sri Lanka, Pakistan and UAE are played with this spirit of goodwill and friendship. Pakistan has been close and helpful to Sri Lanka in need of help during difficult times when the help from the world was not forthcoming. Sri Lankan and Pakistan Ambassadors and the Embassies closely work hand in hand in the organization of the eight test matches, one day and 20×20 matches during the mothers of October and November. These matches will benefit the three countries namely Pakistan, UAE and Sri Lanka in the promotion of cricket, tourism and friendly relations among three countries and the two regions namely   UAE and  South Asia.