Sri Lankan Olympians – an inspiration for future youth
Posted on August 22nd, 2012
The High Commission of Sri LankaƒÆ'-¡ƒ"š'  London
The Sri Lanka High Commission in London held a reception recently to felicitate the country's athletes who participated at the Olympic Games held in the British capital.
High Commissioner Dr Chris Nonis who welcomed the Sri Lankan contingent said that our Sri Lankan Olympians with their dedication and perseverance are a genuine inspiration to the youth of the country.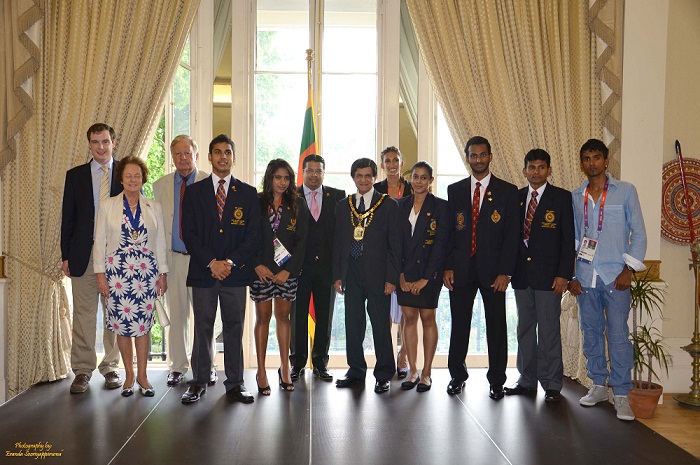 Sir Peter Heap KCMG, President of the Friends of Sri Lanka, Cllr Nizam Ismail, the Mayor of Harrow Council London; Mrs Frances Stainton, Deputy Mayor of Hammersmith & Fulham and James Wharton, MP. also spoke and praised the young Sri Lankan athletes for their courage and discipline. They saidƒÆ'-¡ƒ"š'  that sport is a great unifier across communities and countries. It also serves to encourage and enthuse future generations of the country.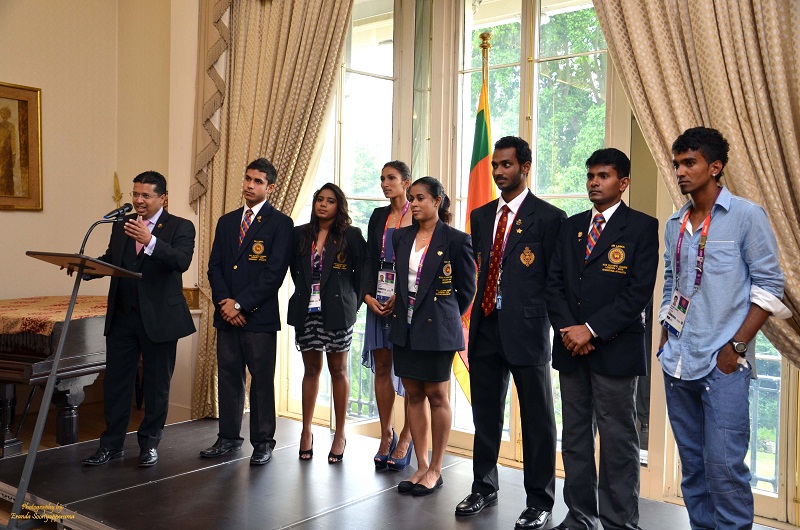 They congratulated the young Sri Lankan Olympians for their enthusiasm and perseverance and said it was a tribute to Sri Lanka in the post-conflict era.