Sri Lankan Students Alliances [SLSA] of Toronto Universities/Colleges Holds T20 and 6 a Side Cricket Tournament
Posted on August 30th, 2012
ƒÆ'-¡ƒ"š' Toronto SLSA
T20 battle of the Alliance big match and a 6 a side cricket tournament was held between York University, Ryerson University, University of Toronto, & Western University Sri Lankan Students Alliances [SLSA] VS Toronto Sri Lankan Students/Alumni Alliance [TSLSA] at Mavis Cricket Grounds in Mississauga, Ontario on Friday August 24 2012.
Prior to the game one minute silence and a remembrance was heldƒÆ'-¡ƒ"š' in memory ofƒÆ'-¡ƒ"š' Wijeratne family.ƒÆ'-¡ƒ"š'  Match organizers from Ryerson SLSA,ƒÆ'-¡ƒ"š' Toronto SLSA and UofT SLSA introduced participating sides and sang the national anthem of Sri Lanka.ƒÆ'-¡ƒ"š'  Toronto SLSA was captained by Kavisha Hegoda and Vice Captained by Ruvindu Gunasekara [Opening batsman for the Canadian NationalƒÆ'-¡ƒ"š' Cricket team]ƒÆ'-¡ƒ"š' York/Ryerson/UofT/Western SLSA was captained by Jeeves Perera and Vice Captained by Shanuka Jayasinghe.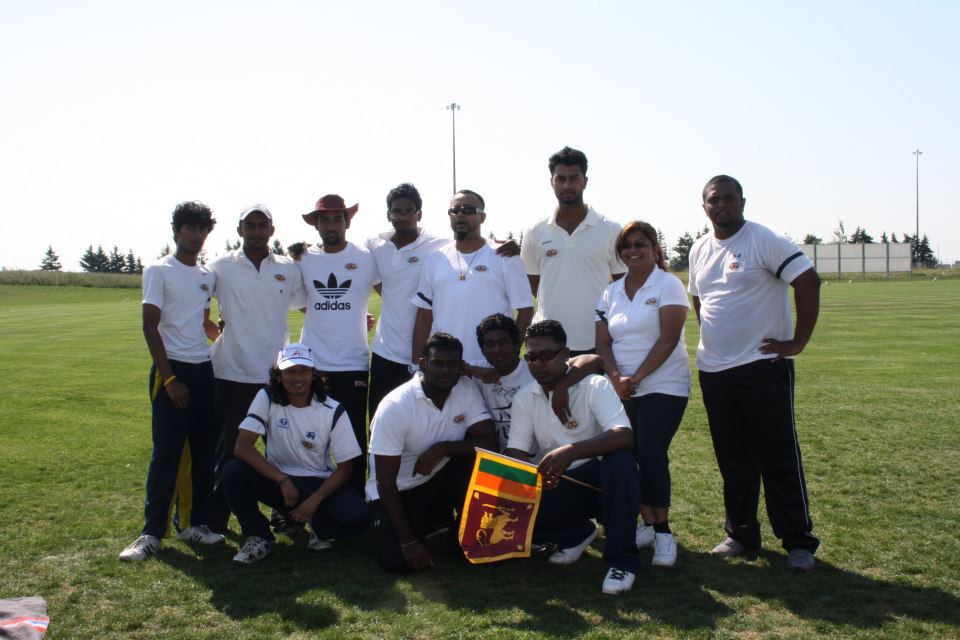 The event was well attended by aƒÆ'-¡ƒ"š' large contingent ofƒÆ'-¡ƒ"š'  Sri Lankan students and alumni's from Greater Toronto AreaƒÆ'-¡ƒ"š' and acrossƒÆ'-¡ƒ"š' the province of Ontario in Canada.ƒÆ'-¡ƒ"š'  Consul General of Sri Lanka to Toronto Karunarathna ParanawithanaƒÆ'-¡ƒ"š' participatedƒÆ'-¡ƒ"š' as theƒÆ'-¡ƒ"š' chief guest along with Deputy Consul General H.M.B Herath.ƒÆ'-¡ƒ"š' ƒÆ'-¡ƒ"š' This year the the trophy was won by York/Ryerson/UofT/Western SLSA with Toronto SLSA being runners up.ƒÆ'-¡ƒ"š'  The tournament was followed a by a lunch BBQ for all the participants and members.
The Sri Lankan Student Alliance was established in 2003 at York University with SLSA chapters soon being formed in Ontario universities/colleges.ƒÆ'-¡ƒ"š'  SLSA has always stood for a united Sri Lanka, fostered student/community friendship, carried out various sports/cultural/social activities along with many charity fundraisers for the betterment of students in Sri Lanka and Canada. It isƒÆ'-¡ƒ"š' also noteworthy to mentionƒÆ'-¡ƒ"š' that Prathap Perera who is theƒÆ'-¡ƒ"š' founder of SLSA and current chair of Toronto SLSA was also actively present atƒÆ'-¡ƒ"š' the tournament.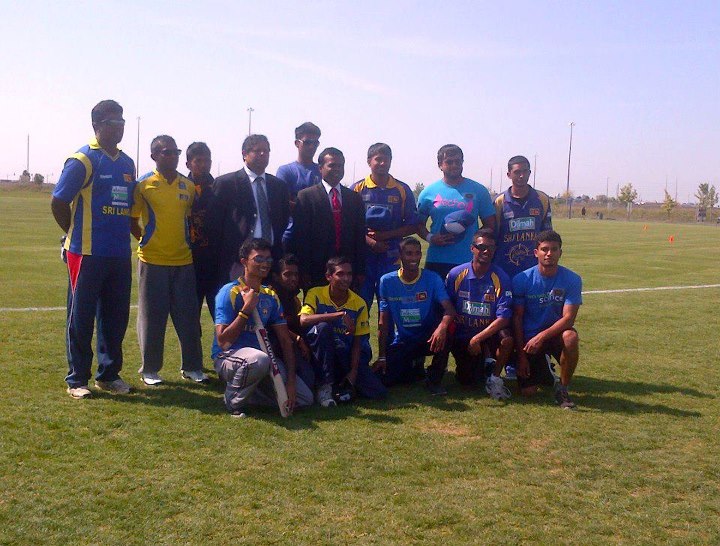 We thankƒÆ'-¡ƒ"š' Sweenie E. President of Ryerson University SLSA, Prathap P. Chair of Toronto SLSA, Nayomi S. President of University of TorontoƒÆ'-¡ƒ"š' SLSA, our members, volunteers,ƒÆ'-¡ƒ"š' community sponsorsƒÆ'-¡ƒ"š' and guests for making our event a huge success.ƒÆ'-¡ƒ"š'  "What we do today will be the future of tomorrow".