A tale of two extraditions
Posted on August 31st, 2012
Ben Hillier
The British governmentƒÆ''¢ƒ¢-¡'¬ƒ¢-¾'¢s pursuance of Julian Assange is the latest disgraceful act of a disgraceful government. That most Western governments, including AustraliaƒÆ''¢ƒ¢-¡'¬ƒ¢-¾'¢s, have lined up behind or prodded the British along speaks volumes about their priorities and the values they hold dear.
AssangeƒÆ''¢ƒ¢-¡'¬ƒ¢-¾'¢s WikiLeaks organisation has provided a tremendous service to the world in providing a safe outlet through which the lies, hypocrisy and crimes of capitalist states can be exposed. It is this for which he is being so hounded.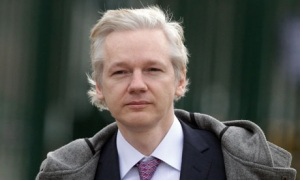 Julian Assange
BritainƒÆ''¢ƒ¢-¡'¬ƒ¢-¾'¢s determination in this case stands in stark contrast to the behaviour exhibited during the last high profile extradition case a decade ago. On 3 March 2000, after 16 months under house arrest fighting an extradition order, former Chilean dictator Augusto Pinochet left Britain a free man. His greatest advocates were members of the establishment.
British police had arrested Pinochet in London in October 1998 after Spanish judge Baltasar Garzon applied for the generalƒÆ''¢ƒ¢-¡'¬ƒ¢-¾'¢s extradition to face charges of genocide, torture, kidnapping and murder. The charges related to the dictatorƒÆ''¢ƒ¢-¡'¬ƒ¢-¾'¢s 17-year rule following the 1973 coup against ChileƒÆ''¢ƒ¢-¡'¬ƒ¢-¾'¢s left wing president Salvador Allende. In the months immediately following PinochetƒÆ''¢ƒ¢-¡'¬ƒ¢-¾'¢s coup, some 40,000 were held as political prisoners. Almost all were tortured. Tens of thousands were exiled and thousands executed or disappeared under military rule between 1973 and 1990.
The Report of the National Commission on Political Imprisonment and Torture details PinochetƒÆ''¢ƒ¢-¡'¬ƒ¢-¾'¢s crimes. Just some of the methods of torture used by the dictatorship included electric shocks, mock executions, sexual assault, and forced Russian roulette. Nearly every female prisoner was raped, often repeatedly. One victim wrote, ƒÆ''¢ƒ¢-¡'¬ƒ…-I was raped and sexually assaulted with trained dogs and with live rats. They forced me to have sex with my father and brother who were also detained. I also had to listen to my father and brother being tortured.ƒÆ''¢ƒ¢-¡'¬ƒ"š'
How did such a man who presided over such barbarity escape justice? Scandalously, British home secretary Jack Straw ruled that the general was too unwell to stand trial. Despite immediate protests and appeals from human rights groups and medical experts ƒÆ''¢ƒ¢-¡'¬ƒ¢¢"š¬…" as well as the governments of France, Belgium and Switzerland, all of which had also applied for extradition orders ƒÆ''¢ƒ¢-¡'¬ƒ¢¢"š¬…" Straw reaffirmed his decision. The British government refused to obstruct PinochetƒÆ''¢ƒ¢-¡'¬ƒ¢-¾'¢s return to his native Chile.
Upon arrival home, Pinochet miraculously managed to lift himself out of his wheelchair to greet the military brass who had organised a celebration for his return. Guardian journalists Alex Bellos and Jonathan FranklinƒÆ'-¡ƒ"š' described the scene:
ƒÆ''¢ƒ¢-¡'¬ƒ…-He hugged the army chief, General Ricardo Izurieta, followed by his own daughter, Lucia. He then walked on his own, slowly but steadily, waving with a big grin to the crowd of military dignitaries, family and friends. A brass band played his favourite military marches. It was as if he had never stood down.ƒÆ''¢ƒ¢-¡'¬ƒ"š'
In 2004 Pinochet was indicted to stand trial on kidnapping and homicide charges. His lawyers again argued that the generalƒÆ''¢ƒ¢-¡'¬ƒ¢-¾'¢s poor health invalidated the indictment. The Supreme Court disagreed after a panel of psychiatrists found in 2005 that he was lucid and able to answer questions. This was five years after the British government had declared him effectively immune from prosecution because of his ailing health. In 2006, he was also indicted on torture charges.
Later that year Pinochet died in Santiago military hospital after suffering a severe heart attack. The month before his death, on his 91st birthday, the general released a statement in which he defended his dictatorship: He also declared, ƒÆ''¢ƒ¢-¡'¬ƒ…-I take political responsibility for everything that was doneƒÆ''¢ƒ¢-¡'¬ƒ"š' during the period of military rule. Six and a half years earlier, the British government had ruled him unfit to make such an admission. But he had been a good ally against the left, and stood firm with Britain during their Falklands War against Argentina.
Pinochet was one of the staunchest Latin American backers ƒÆ''¢ƒ¢-¡'¬ƒ¢¢"š¬…" probably the staunchest backer ƒÆ''¢ƒ¢-¡'¬ƒ¢¢"š¬…" of Western imperialism. He also provided a laboratory for the emerging Washington Consensus model of neoliberal development that would be imposed on the rest of the continent in the coming decades. The British showed great determination to see the general walk free. Bringing the man to justice for his crimes against humanity was an afterthought to the task helping an old friend.
That determination to disregard justice has again been on display in London in recent days. This time, however, they are pushing for, rather than preventing, the extradition.
Assange has spent the last two months in the Ecuadorian embassy attempting to avoid extradition to Sweden, and last night was awarded political asylum by the Ecuadorian government. The British government has scores of police surrounding the embassy. They have threatened to storm the building to retrieve Assange if he is not handed over. The British governmentƒÆ''¢ƒ¢-¡'¬ƒ¢-¾'¢s justification is the ƒÆ''¢ƒ¢-¡'¬ƒ…-legal obligationƒÆ''¢ƒ¢-¡'¬ƒ"š' it has to proceed with the extradition order. It is more than curious how ƒÆ''¢ƒ¢-¡'¬ƒ…-due processƒÆ''¢ƒ¢-¡'¬ƒ"š' is justified when an adversary is subject to it, but sidestepped on spurious medical grounds when it is an ally like Pinochet.
Assange is wanted in Sweden for questioning over rape allegations. Those allegations should not be dismissed, as some of AssangeƒÆ''¢ƒ¢-¡'¬ƒ¢-¾'¢s defenders have done out of hand. He should face questioning and be held to account if transpires that he committed such an offence. It should be noted, however, that Assange offered himself for such questioning on the proviso of guarantees to the effect that he would not be handed on a plate to the Americans. In the exceptional circumstances Assange finds himself, this was a legitimate request.
If the authorities were serious about getting to the bottom of the allegations, they would surely have accommodated. But they refused. The reason is obvious enough: they couldnƒÆ''¢ƒ¢-¡'¬ƒ¢-¾'¢t care less about sexual assaults committed against women. In fact, they would rather a situation where the rape claims were never heard, than a situation in which those claims were the only issue at stake.
AssangeƒÆ''¢ƒ¢-¡'¬ƒ¢-¾'¢s real crime is well known: helping to expose the criminal acts of the very states that are now gunning for his demise. He is the antithesis of Pinochet in this regard. The general was a bona fide criminal dictator; Assange has helped to expose countless injustices. Those states he has crossed ƒÆ''¢ƒ¢-¡'¬ƒ¢¢"š¬…" particularly the Americans ƒÆ''¢ƒ¢-¡'¬ƒ¢¢"š¬…" want him in Sweden, where his extradition to the US to face espionage charges could be immanent.
So he is right to resist, and justified in seeking asylum. Ecuador has been blasted for its decision to grant it. The South American country that recently refused to continue to host US military bases on its soil is now attempting to provide a base for one of the US empireƒÆ''¢ƒ¢-¡'¬ƒ¢-¾'¢s biggest thorns. The rancour from the West is palpable.
It is clearly too early to tell whether Assange will be successful in his attempt to escape the empire. But he deserves all the help ƒÆ''¢ƒ¢-¡'¬ƒ¢¢"š¬…" and luck ƒÆ''¢ƒ¢-¡'¬ƒ¢¢"š¬…" he can get.