Abhises Abhiman: 50,800 trainee graduates recruit to government sector
Posted on January 14th, 2013
By Janaka Alahapperuma
The national function "ƒ"¹…"Abhises Abhiman' to present letters of appointment to trainee graduates who were recruited to government service in 2012 was held under the patronage of the President Mahinda Rajapaksa at Sugathadasa Stadium this morning on 12 January.
Under this programme all graduates who have completed one year's training are being provided permanent employment in the government sector. By doing so the government has created a record by granting permanent employment to 50,800 trainee graduates. All the graduates who were recruited under the "ƒ"¹…"Development Officer' constitution will be granted all government benefits including the female graduates who have completed 9 months of training are eligible for 84 days of maternity leave.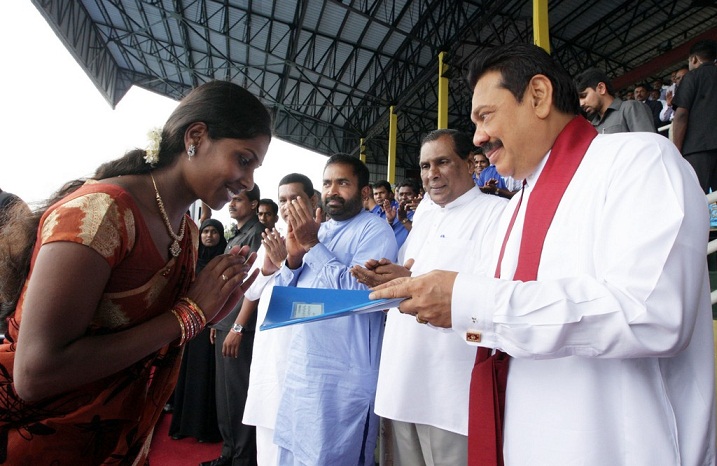 President Rajapaksa symbolically handed over appointment letters to three Sinhala, Tamil and Muslim graduates at the ceremony. Addressing the graduates the President said that all newly recruited graduates should be committed at the highest and satisfactory level to build a disciplined and developed country. He further stated that in the period of terror under the past governments the graduates and undergraduates had become the main targets. There was a time when university education and the degree certificate guaranteed a death certificate for the youth. Comparatively the graduates face no such problems under this government. Therefore the decision to offer employment to the graduates was taken on behalf of the country.
Speaking at the occasion the President said that the government provided Samurdhi benefits to the people despite numerous challenges and it will continuously provide employment to the graduates in the same manner. He said that in developed countries only 2.5% are in the government service. They do not authorise the rate to exceed 3%. In Sri Lanka 12% are in the government service. He said that the government is therefore bearing a huge burden with regard to salaries.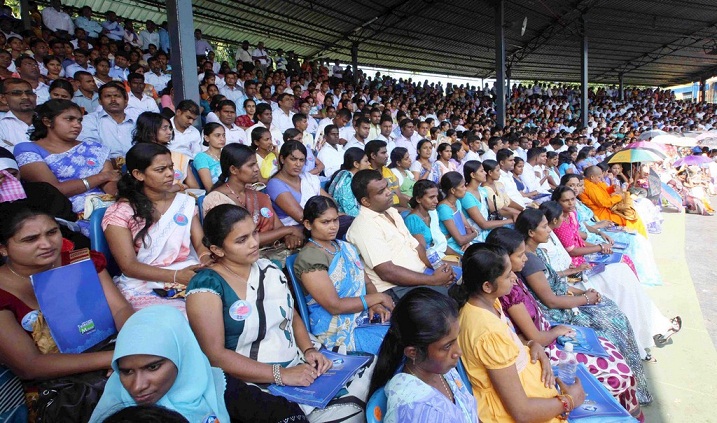 Addressing the ceremony, Minister of Public Administration and Home Affairs, W.D.J. Seneviratne said that the graduates not to be duped by false propaganda as they will be granted permanent employment after the training period of one year. He further emphasised that the government will not hesitate to grant permanent employment for graduates. The minister said that no difference, with regard to political party, community, area, caste or creed has been made when making the appointments as only their degree qualification was considered coving all 25 administrative districts.
The Sri Lanka Freedom Association of Graduates also presented a felicitation award to the President. Appreciating the move the newly appointed graduates said that none of the governments have treated the young graduates in this manner. They said that they appreciate the benefits extended by the government and it is of immense benefit to the unemployed graduates. After the ceremony, President Rajapaksa walked to the graduates and waved at them.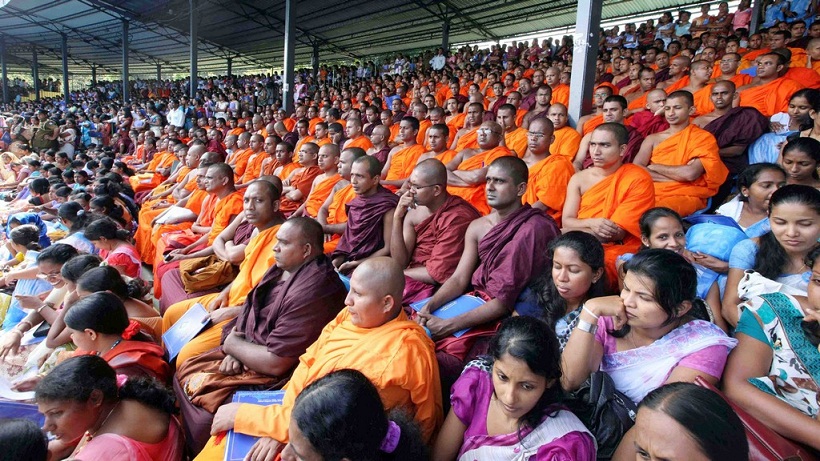 Ministers Maithripala Sirisena, Dullas Alahapperuma and  Ranjith Siyambalapitiya were amongst those who participated in the occasion. Venerable Maha Sangha, other religious leaders, many Parliamentarians, local politicians, government officials, parents and a large crowd were present
Pix by: Sudath Silva