Wesak Celebrations in Malaysia
Posted on May 25th, 2013
Sumanananda Premseri
Kuala Lumpur, Fri- Wesak was grandly celebrated throughout Malaysia. Millions of adherants thronged the Buddhist temples and centers all over Malaysia including local Buddhists and foreign Buddhists from Sri Lanka, Nepal, India, Bangladesh, Vietnam, Thailand, Myanmar, Cambodia, Indonesia, etc.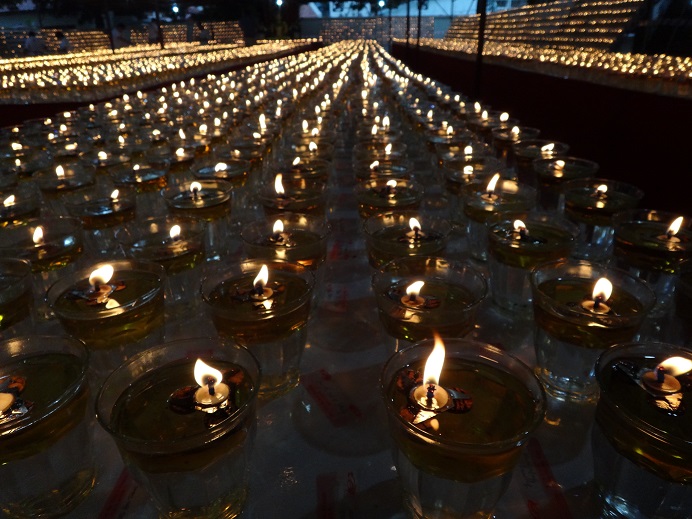 At the capital, more than a hundred thousand people visited the 118 year old Buddhist Maha Vihara Brickfields, which was founded by Sri Lankans in 1894, over the last 3 days. Long queues of devotees waited paitiently for blessings and sprinkling of holy water by monks, at its Main Shrine Hall. Elsewhere an exhibition by the Sunday School was held, an organ and blood donation campaign carried out, and free food, drinks, books and CDs on Budddhism distributed. Thousands of lit oil lamps were neatly laid in front of a Buddha image. Throughout the day, Buddhist chanting and Buddhist Hymns in Pali, Sinhala, Tamil, Mandarin, Malay and English were played through their sound systems giving a sense of serenity pervading the air.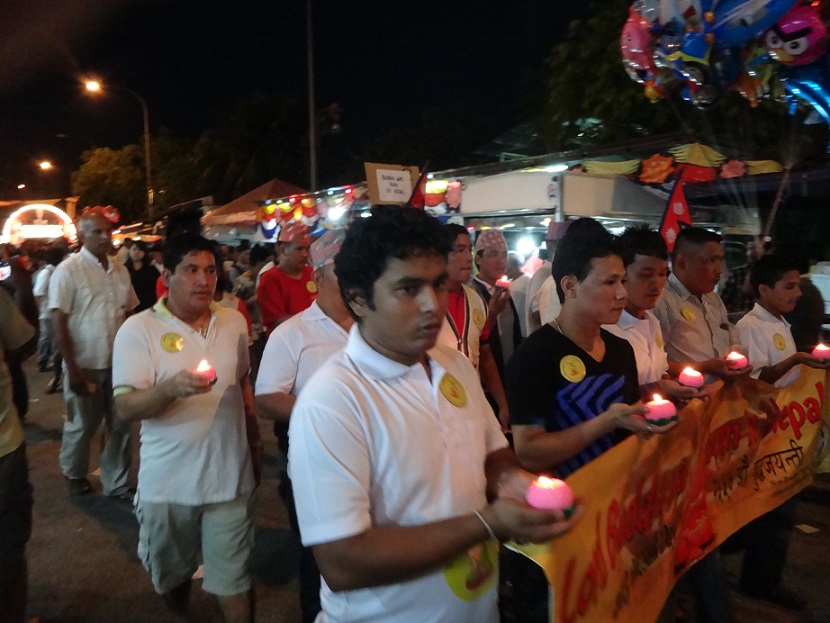 At night, more than 30,000 people joined a float and candle light 10km procession from the Buddhist Maha Vihara to the city center and back. About 50 Buddhist organizations and 30 beautifully designed, decorated and bulb lit floats carrying the images of the Buddha joined the procession. Buddhism is the second largest religion in Malaysia and make up 19% of its population of 28 million.