PROPOSD CAMPAIGN TO 'SAVE ALL POSSIBLE LIVES & LIMBS' IN SRI LANKA
Posted on June 9th, 2013
   Dr. Tilak S. Fernando   POW-WOW WITH DR. ATHULA WITHANAGE  –  (MD LMSSA Lond., FRCS Edin., FRCS Irel,  FRCS England FICS)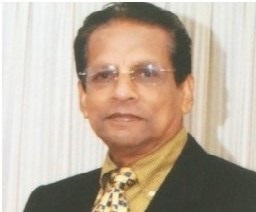 Dr. Athula Withanage has been working as  a Consultant General & Laparoscopic Surgeon,  Senior Lecturer in Surgery, Hon Clinical tutor at Cardiff University Faculty, WIMAT Cardiff and retired Clinical Lead at Withybush General Hospital Wales for over two decades as  the Lead Clinician and Clinical Director who won the Clinical Leader  and Mentor of the year awards in 2008 and 2009  from the National Health Service Trust UK . Very recently he came down to Sri Lanka on a holiday and visited  the "ƒ"¹…"Green Campus, in the middle of paddy fields', at Neville Fernando Hospital  at Malabe to deliver a guest lecture and commented on the  "ƒ"¹…"the most beautiful auditorium'  as one he had never seen before anywhere in the world!
At the request of Chairmen Dr. Neville Fernando, Vice Chancellor Professor Malkanthi Chandrasekara and the Dean of the medical faculty Professor Shanthi Gunewardena  he  decided to stay  behind in Sri Lanka to help establish the Academic Surgical unit and  particularly  to write the curriculum for the New University.
Ever since, he has helped to restructure the most modern state of the art theatre complex at the new hospital in Malabe.  He says the latest  look is akin to his own operating theatre in the UK, built at a cost of £12 million pounds from the Welsh Assembly, where he received the honour to declare open due to his involvement in designing it.
NFTH in Malabe now has the most up to date sophisticated electronic medical equipments including Spiral CT as well as Colour Duplex Ultrasound Scanners with all requisite facilities to make this the best teaching hospital in the private or public sector anywhere in the country, in years to come.
Displaying his ambition to work for humanity, he has contributed five million rupees worth of hospital equipment free of charge, to the Malabe hospital which was well appreciated by the hospital directors Professor Deepal Weerasekara, Dr. Lakshan Fernando, Dr. Harsha Subashana and the Administration.  He says more will arrive  with the help of an Organisation he has formed called "Withybush Friends of NFTH"  which will twin NFTH in Sri Lanka with WGH in UK.  With the popular demand of the students, he has now undertaken the task of training of budding doctors in clinical training sessions in a unique  and personnel style which he has developed over the years in the UK.  At present he uses the most up to date training video techniques until flow of patients increases to this Hospital.
He took up this immense task voluntarily mainly out of concern for those well motivated youngsters, who at one stage seemed to have faced an uphill struggle.  He wants to be free from political involvements or arguments, but his aim being desperately to produce "ƒ"¹…"caring and respectful doctors'  who will place "ƒ"¹…"patient-care' at the top of their list. He advises the young students at Malabe  that "the days of one minute consultation and decision making is definitely not for Malabe graduates who  will blossom out as  fully pledged doctors in the future."
Having taken me on a guided tour inside the new hospital building by Athula Withanage, prior to the inaugural opening, I can confidently state that it would be the most up to date, modern private or government hospital in Sri Lanka.  The building itself is so beautiful that he called it the Tajmahal of Sri Lanka, especially when it is illuminated by flash lights in the night.
Athula Withanage is a medical man through and through to the inner core of his heart. With his wide experience in the medical field he is not the kind of "ƒ"¹…"specialist' who has "ƒ"¹…"no time' to listen to patients or inclined the see hundreds of patients to make his bank balance grow fat.  Patients who have consulted already at Malabe Hospital have seen and felt the difference, the attitude and the approach of this surgeon and his colleagues who spend more time with patients in discussion prior to making any medical or surgical decision.  He says surgery will be the last thing, after a full explanation to a patient and with his consent after the patient understanding fully what is committing to.
Athula Withanage states:  "Sri Lanka has produced the best of doctors and health care workers in the world. Our health care system has leaped forward dramatically, millions of miles, since it was established over hundred years ago. Our experts are performing the most sophisticated type of surgery and our doctors have made miracles in all fields of medicine here in Sri Lanka as well as during their work abroad.  Sri Lankan Government has done a lot to improve the services and our hospitals are getting equipped with state of the art equipment.  Yet we read about a lot of "ƒ"¹…"near misses and loss of life and limbs' and other horror stories in the media".
With all the funds allocated to National Health Services, more developed countries like USA and UK, too have experienced the same problem.  Only 90% of patients receive good medical care (NCEPOD REPORT 2005) with the result that they have opened up campaigns to improve the quality and safety of patient care.  "It is time we start our own campaign here in Sri Lanka", he firmly believes and willing to take the lead.
"The aim of such a scheme will be  to, as much as humanly possible,  eradicate preventable deaths and life changing morbidity  – e.g.  having to amputate a limb quite unnecessarily; a patient who suffered a heart attack on a general ward dying at midnight  without basic life support in the absence of a professional  on the spot   and  without  defibrillator close at hand,  or   in a  case  such as "ƒ"¹…"a  young motor cyclist ( only child in the family) rushed  to  an emergency unit  in a three wheeler from Dodanduwa to Karapitiya (with no basic first- aid facilities or support inside the tut tut )' which   boils down to  a single explanation –   being too late !
He emphasises :  " We need to get this right , we will save lives for years to come  and one day everyone will be grateful for introducing  the concept of:
1.  TRAFFIC  LIGHT SYSTEM AND SCORE CARDS ON WARDS ( to see tiniest change to act upon preemptively)
2.  OUT REACH TEAM  to TRACK AND TRIGGER for early transfer of patients to ICU in the nick of time. 
 3..WHO Airline check in operation theatre
(" For thirty years I haven't lost  a single unexpected life or limb or  never  made an error of operating on the wrong organ as I check everything myself").
4. Effective Ambulance call service in place, AT THE RIGHT site.
He was horrified recently upon hearing of a patient dying suddenly in a City Hospital in Colombo as there had not been a single staff on the ward during the night shift to resuscitate! Had that patient being in the ICU it would have been a different story, he states.
CAMPAIGN TO SAVE ONE MILLION LIVES . 
 USA has started "ƒ"¹…"save one million lives campaign' and in England ""…" "ƒ"¹…"save one thousand lives campaign'.  In Wales Athula Withanage and his team had gone beyond such perimeters and started their pioneering work on "ƒ"¹…"save thousand lives plus campaign' which they considered as mother of all campaigns , the results of which was that his team managed to win the first price for the in the NHS Wales, UK.   He is ever so grateful to Professor Jonathan Grey having placed complete trust on his pilot project  without which it would not have been possible  to obtain successful results.
"Some have argued stating that those were  too ambitious targets without meaning,  and such campaigns were  already in progress,  and near misses could never be satisfactorily audited"!
To such criticism his answer has been that "every medical system and its workers are proud of their work and they do their best to save millions of lives, nevertheless the inevitability of  one or two limbs or lives or near misses cannot be avoided out of thousands of patients who are being dealt with on a daily basis. For the individual family of course it becomes a one hundred percent disaster."
 Athula Withanage's perception is that Human life is the most precious gift human being is given and it needs to be protected by all available means. "Dead cannot return to the clinic and complain how carelessly or badly he or she was treated or say how he or she missed all the truly wonderful events such as the wedding of an only daughter or celebration of a first grandchild's birthday! Therefore, as medical specialists what is required to achieve this target is a set of tools which is easily available  (not rocket science) which boils down to plain clinical parameters ( Sayanika Minum ) "he emphasises.
"We see frequently on all wards the observation charts, blood pressure, pulse, respiratory rate, temperature,  oxygen saturation levels etc.,  where  the health care workers as much as  patients' relatives  can see and with God given Panchendriya.  If a patient complains of a pain, which no doubt is a terrible feeling, he suggests to give a painkiller to the patient by all means but to investigate the cause thoroughly and deal with the cause as a priority. "ƒ"¹…" If the wife of a patient says " my husband is not the same today (She knows him better than us), so  listen with care and investigate and do  at least a blood chemistry  he suggests with , Urea and electrolytes, blood sugar levels or any levels relevant to patient's condition'. 
Clinical Parameters
 Why are clinical Parameters ( Sayanika Minim) so important for better outcomes in patient care? In Athula Withanage's thinking (and every other medic's experience) there are always subtle and simple changes in those clinical indicators that every nurse records, days or hours before the actual clinical deterioration takes place; "the patient will complain if not unconscious.  It is certainly not the early CT MRI or PET changes that are important, and that is why it is not rocket science as every nurse and every junior doctor observes this," he observes.
ICU Out Reach Track & Trigger Team
 One approach Athula Withanage started on his wards during his campaign abroad was something called  the "ƒ"¹…" Traffic light system' where normal  levels were grouped as the White Zone,( anything slightly abnormal) the Amber Zone and more abnormal indices were categorised as  the Red zone.
" Within the Amber zone action and vigilance were required.   Healthcare workers at WGH, especially nurses and junior doctors, were educated in the system at a series of general compulsory meetings at the hospital with senior consultants participating and advising   them to investigate and inform a senior, who was next in line, according to the superiority  immediately on the slightest change in patient's condition.
"During this Pilot project two intensive care nurses were also made to visit general wards daily to study the observation charts to track and trigger a patient's transfer to high dependency unit or even an intensive care unit before actual deterioration took place, long before multi organ failure set in.  As they did this, a substantial team of health care workers with good intentions did not express any grievances (consultants included) which under normal circumstances would have been considered as being "Interfearing".
 "Whenever a patient suffered a massive heart attack it was common knowledge that the life support protocols were in place and defibrillator to be at close range to the patient without alarming the individual.  Any Patient, anywhere on the wards, was given full life support in the event of unexpected cardiac arrest, unless a decision had been taken not to do so (DNR) beforehand for obvious reasons". 

Primary Care. 
 "All family doctors (GPs) in the NHS had to familiarise with "red flag symptoms" of all diseases e.g. cancer, abnormal breast lump, bleeding from the rectum, and in general, a specialist had to see urgent suspected cancer patients within 10 days or so in one-stop clinics and full treatment to be completed within 64 days".  Everyone had to go for training to learn how to break bad news sympathetically and humanely which had not been properly taught at the medical college.  This vital topic of care with kindness, respect empathy and learning to prioritisation will become a MUST for Malabe Medical students", he stays quite stubbornly.

Safe Surgery Saves Life
 He suggests  that "ƒ"¹…"all clinical parameters to be stabilised before actual "knife to  skin " contact takes place  when patients go for emergency surgery or elective,  unless patient is not exsanguinating  rapidly,  in which case  the tap has to be closed.  In his opinion, it is important to admit such patients to ICU or anaesthetic induction areas before hand.
All elective surgical cases also must maintain normal clinical parameters, normal sugar levels, normal medicine; beta-blockers, given in the morning.
In order to prevent infections, he has always advised his team "ƒ"¹…"to take all precautions religiously and, for same reasons, clipping of hair (Not shaving) to be done only in the anaesthetic induction room'.
Other  areas highlighted at Withybush General Hospital   were to "ƒ"¹…" reduce unnecessary chatting and to reduce the numbers in staff with cough and colds from entering theatres; everything had to be done to prevent a clot in legs and lungs, the so called "ƒ"¹…"economy class syndrome' where even airlines today give instructions to do leg exercises during flights.  All aspects of these protocols were audited   to find out the adherence of the staff which made Withybush to come out on top of the world league'. He was proud to say that one his Sri Lankan surgical trainees was instrumental in writing the protocol under his guidance.
Mishaps in Theatre – WHO Check List (June 2008).
 Athula Withanage and his team took WHO check list to their heart and bravely introduced first to the Day Hospital theatre,  possibly first ever to do so in  the UK.  At  the beginning it seemed like a joke and unnecessary drama before a busy operation list, but he and his team became the pioneers in Wales in introducing the WHO "Airline Take Off "type check list to all surgical theatres.
"With a lot of confidence he once pronounced: "I am Mr. Withanage, Consultant Surgeon (Surgeons in the UK are addressed as Mr and not Dr)"¦.. And I am aware of sarcasm directed towards our new concept without really understanding the idea behind. To his delight his Sri Lankan MD supervised trainees who took part in the process which proved that not only the surgeon was familiar with this all important process.
"ƒ"¹…"The process, "sign in" took place before induction of anaesthesia i.e.: "Identification of patient,  operation site  of patient  and the operation identified loud and clear  for all to hear.  Operate on the correct side of the organ and above all, identification of the correct patient and operation had to be vitally important. Expected blood loss and other concerns relevant to the individual patient were then declared. This procedure became all the more important when a distinguished eminent surgeon once removed the wrong kidney (normal kidney) of a 48 year old patient who died soon after the operation!'    
 "Then came the "ƒ"¹…"Time Out – the role call and confirm Sepsis bundle and clot prophylaxis really undertaken".
"Final step "ƒ"¹…"Sign Out'  – began even before closing the wound with a SWAB count checked and operational notes and in instructions clearly recorded. All the post operative concerns were clearly documented.
"Then of course, back to the all important clinical parameters (Sayanika Minum) once again to check any subtle changes in track and trigger until such time patient was up and about or discharged.
"ƒ"¹…"Laminated cards were given to all doctors with a scoring system using clinical parameters indicating when to call the next in line according to seniority, including the consultant. When there was a highest score situation the whole team was summoned.
"ƒ"¹…"The knowledge passed on from time to time to all concerned as how to identify sepsis is called a sepsis bundle'. Athula Withanage explained:  "First, Golden hour sepsis care pathway duties are identified and acted upon.  This will clarify the diagnostic criteria, whether it is a new event like an unexpected surgical disaster –  e.g. bile leaks or bowel anastomosis leaks after gall bladder operation or due to previous infection which has flared up which involves finally to investigate and find out whether any organ is malfunctioning".
Key Hole Surgery
  Key hole surgery" (laparoscopic or minimal access therapy) makes a wonderful progress in clinical operations to reduce pain. Cosmesis is beautiful without "cross bun" scars and most importantly patients get back to normal quality life and work in no time. This surgical revolution which was invented by Russians in 1910 has now become common in most leading hospitals in Sri Lanka thanks to stapling revolution (by Russians) in the 1950s and eventually by the French with video usage putting all together in the late seventies.
"One must not think that clinical parameters will behave or change in a different way when there is a disaster following laparoscopic surgery.  Somehow we, the surgeons, are so reluctant to look at these patients in a similar way as we do in open surgery" Athula Withanage states.
"ƒ"¹…"Pride of a successful and comforting operation  must not allow us to over look at disasters happening inside'. The magnitude and actual invasiveness of the operation is the same.  Only method of access is different, hence the term "ƒ"¹…"minimal access "ƒ"¹…"is used which needs further clarification" He explains.
"In the event of a mishap all changes will be the same as before, good old clinical parameters, (Sayanika Minum ) temperature, pulse blood pressure, pulse oxy-meter oxygen saturations will change as before when bile leaks or bowel anastomosis leaks.  One must not wait until the ward round next day if pulse is rapid; blood pressure is low and especially if there are 800 mls of blood in the drain.
"ƒ"¹…"Most surgeons in the UK now refer to the inordinate delays in the arrival of CT scan confirmation reports and actions as the "doughnut of death".  Athula Withanage states that,  " there is no harm to act immediately with the gut feeling , but a wise surgeon will  look in with laparoscope,  wash and put a drain or open before every organ in the body ceases to function,  although the "ƒ"¹…" big surgeon big incision' days are over. When the clinical picture tells you to open, you open and close the tap if bleeding or plug the hole if leaking".
In Wales he had introduced a "ƒ"¹…"Disaster Day' where surgeons from all over Wales met on a particular day to discuss any disasters and experiences openly   honouring patient confidentiality.  It was a kind of Mortality and Morbidity meeting to learn from their mistakes.  Equally they were not ashamed of to discuss everything   on this particular day in analysing chronologically to find out whatever had led to any patient's death (No names were disclosed except patients' initials and age).   DVD recordings of the operation were rolled back to identify what exactly had gone wrong in the case of any detailed information required. On the Disaster Day surgeons from all parts of Wales presented their cases as teams to emphasise and how to avoid any adversity in the future.
"All hospital work as well as any task anywhere else in the community is team work.  If we are all good team players we can do an excellent job; to blame one person alone is akin to washing one's hand of one's responsibilities," he believes.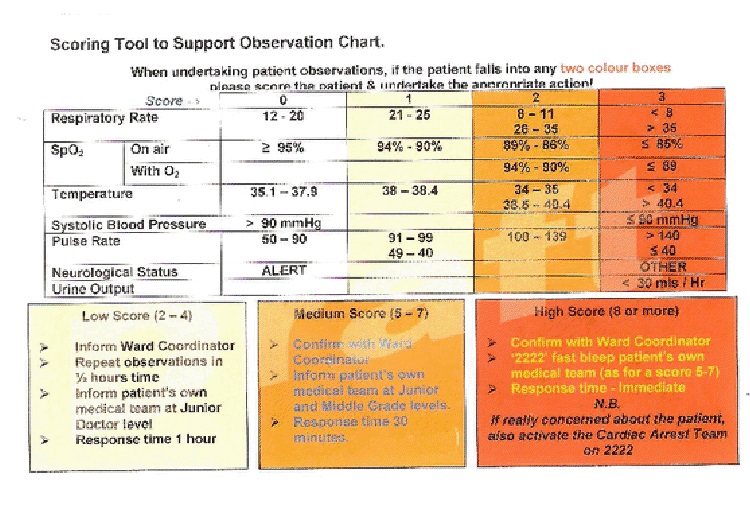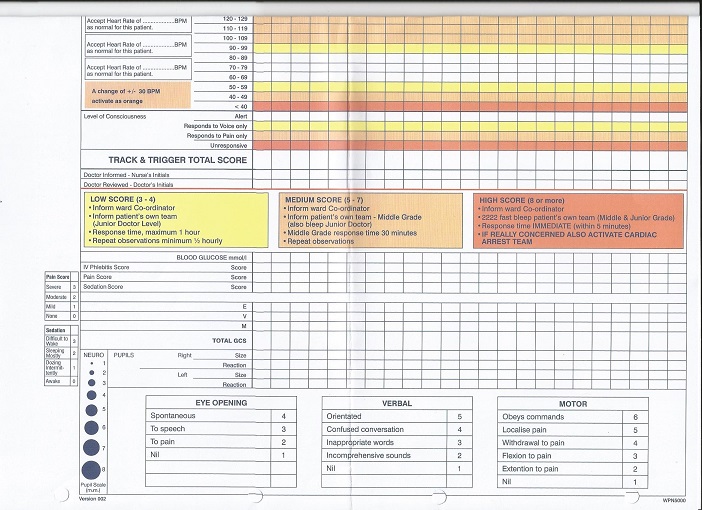 Ambulance services. 
 "ƒ"¹…"These are the days of super highways and supersonic air aircraft; therefore, it is vital to bring all seriously ill patients in a "ƒ"¹…"well stabilised' condition at rocket speed to all district hospitals.   Sri Lanka recently acquired 250 ambulances, adding to existing stock at various hospitals in the country. But the amazing factor is that in most cases of emergencies or accidents on the road three wheelers, devoid of any life support, primary care or stabilising any clinical parameters, are still being used to take critically ill with multiply injured patients to hospitals.  This was clearly demonstrated in the news media a few days ago where a pregnant mother who was being taken to a hospital in her labour, over  a considerable distance,  by a three wheeler  and dying without any life support'.
"Another drawback in Sri Lanka is the absence of a general emergency number allocated solely  to heath care functions such as  calling an ambulance in an emergency situation (barring private ambulance services which are also parked in hospital premises). All TV channels must give this information free of charge from time to time," he stresses.
Health Department ambulances are parked at main district hospitals only to transfer patients from hospital to hospital and not from the place of injury or from a site where a sudden and severe illness was reported.  In this scenario Athula Withanage poses the question: " Are  we  going to allow to continually  lose any lives (especially  the seriously injured accident victims due to renal shut down due to delay or  exanguination as a result of unavailability of primary onsite treatment and being unable to stabilise and transfer patients with continuing life support to a hospital in time'.
Athula Withnage throws out many other questions which are food for thought:  "Are we going to miss out on the "Golden hour" where we could do more to save life? Obstruction to airway kills before lack of breathing and there is no breathing before circulation, yet occasionally may need to close the tap of haemorrhage to save a life on the spot. 
 "This is the ABC that every medical student should know, but when are we going to really practice this action? How many trained first-aid workers are around us in every office, every factory, every school every playground, every police station, and in every area and in hospitals?    Are our junior doctors getting trained for basic life support every five years or so?  For that matter we, as consultants too should undergo some training from time to time.  In most countries all surgical seniors go through a valid advance life support certificate, (at least some training.   These days defibrillators in the advisory mood talk to us, rest is hands-on training skills in labs ".
He poses a vital question: "Are ambulances kept in the right place to start with?  Are we actually using ambulances for hospital to hospital patient transfer only?  Shouldn't the ambulances be kept in other smaller hospitals or even at police stations as patients need to be transferred from any area to the nearest hospital?  Our security forces are well trained in most life support procedures and police too have some training to a certain degree. As Police are the first to arrive on a critical scene,   is there any harm in giving some regular training to a few police officers, in addition to their normal duties and retain an ambulance in every police station?  This will also cut down on additional expenditure and save money to maintain ambulance crews as well. In this manner, police will not only control the crowds in such an event but also save lives  as they are  the one always arrive first on the scene".
"ƒ"¹…"Life style' Clinics.
 "In Sri Lanka doctors are doing wonderful miracles to save lives.  So many campaigns have begun especially on diabetic control, kidney diseases, world's best malaria eradication campaign etc.   The Government has done an immense task in building state of the art hospitals and is opening more and more. Colombo General Hospital recently opened another new  wing.  Similarly the general public also need to contribute more to change their life style and help to cut down on additional expenses on the health budget by refraining from smoking and maintaining good health by  walking  regularly and  eating  a healthy diet".
" If someone has cramp in his leg due to narrowing or furring of an artery, the  likelihood  of him loosing that leg  in a year is approx. 1% – 2%, but you can almost predict at least 59% will be dead in five years time following a heart attack or a stroke.  This fact one must understand clearly,   Change in life style must take today not when one has pain in the chest  when running  to the bus or fallen in the bath behind closed doors and  paralysed with a massive stroke".
""ƒ"¹…"Life style' clinics are not only for diabetic centres but must spring up in all parts of the country.  A nurse, dietician, psychologist and a doctor, to do the clinical and vascular examination and a few fasting blood tests, are all that is required. Blood pressure manometer, hand held Doppler are the minimal equipment that is required.  As a team, these four can visit various offices, factories or set up such clinics at a minimal cost to the targeted groups at various venues around the country to nip something serious in the bud and save enormous amount of money for our health service. Nations health is also definitely reflects in the productivity of the country.
Various expensive scans – e.g. CT, or MRI scans are not always required.  Doing just CT to give one a clean bill of health is just a misguided notion although good for business in the private sector" he emphasises.
Blame Game
"Blame game has never worked anywhere in the world.  What we need to do is look carefully at various resources and to find out whether there is a critical mass of health care workers at each location?  Are there enough equipment and drugs available at every site?  Are we giving enough rest, enough hands-on training to staff and retraining all our health care workers from time to time?  Are we rewarding special life savers and do we recognise people with leadership qualities and unsung heroes in our system"?
" Every attempt must be taken not to disfigure a patient's faculty  like  in the case of the young university student who lost her limb recently  or must not allow  the only child in a family  to lose his/her life  because we cannot take them to a hospital in time.  Discipline must be implemented everywhere – in the schools, universities, markets, assembly halls and most importantly  on the roads where bus drivers need to take a greater responsibility on passengers' lives they transport as well as the pedestrians on the road.
" Primary prevention and secondary prevention of accidents waiting to happen must be looked in to by all citizens. This is the duty of every citizen and not only of the doctors!  We must not let a four year old fall into a bath tub or unprotected well and die.  All Samaritans must proactively save lives of our citizens regardless of their religion nationality or race.  Sri Lanka is a country with no frequent natural disasters, so let us live happily without any unnecessary and avoidable trauma till the end of our days".
"Now that the unimaginable and cruel suffering of the war is over for all of us, let today be the day of peace and tranquillity and then for ever. Our religious leaders from all faiths have to play a responsible role starting from the very young to the known grown-up wrong doers.
"Enough is enough; this is a great country and certainly not a killing field. So let "Let us start the SAVE ALL POSSIBLE LIVES AND LIMBS CAMPAIGN IN SRI LANKA earnestly today".  
 tilakfernand@gmail.com