"This [paper] war is not winnable."
Posted on October 29th, 2013
C. Wijeyawickrema, LL.B., Ph.D.
-It does not matter if there is or is not an after-world, but
It is better not to indulge in acts of sinful nature, because
Even if there is no after-world, non-sinful acts do no harm
But, if there is an after-world, sinners are sure to suffer in Hell.-
Subhasithaya
Wigneswaran: A young woman (Sinhala-Tamil Obama) or an old witch (Tamil Separatist)?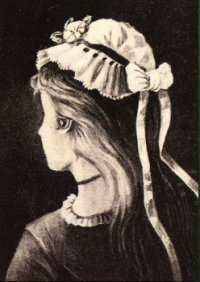 ' Starting with Anura B, Mrs. Chandrika and RanilW, a good percentage of Sri Lankan black-whites believed and propagated the slogan, -this war is not winnable- for a long time, before the song changed to -what is called Pettigala is only a jungle,- and -Any fool can fight wars if there is money.- ' Few people, such as Professor Nalin de Silva, and the Buddhist monks always believed that Prabakaran was only a paper tiger.'  As revealed from the Wikileaks, Erik Solheim disclosed that -within the power circles, there was only one person, only one soul, one warm body, Gotabhaya R, who believed that the war was winnable.- But just like that America lost the Vietnam War in the streets of Washington, D.C., Gota, who won the Prabakaran war at the battle front, is not in a position to win the Wigneswaran war at the table. The signs are on the wall that the MahindaR-Wigneswaran honeymoon is about to be over, and lawyers will begin the paper war, not for separation, but for internal self-determination within a united Sri Lanka. The funny thing (or the death trap) is that nobody other than Dayan Jayatilleke (DJ) or Jehan Perera can tell the difference, the latter an FGO (foreign a.k.a NGO) mudalali.
The GOSL lobsters are in the cool water pot on the burner, and Dayan Jayatilleke (DJ) is at his best, trying to reduce the flame to as low as possible so that no lobsters can feel hot until the point of no return, the tipping point, is reached. ' ' While Wigneswaran (W) is willing to help rehabilitate army soldiers and find them UN Peace-keeping jobs, DJ says W should be used as a good-will ambassador to win over the foreign leaders to GOSL side! W says no more violence and conflict resolution only through negotiations, DJ says W should be endowed with powers within the constitution. The philosophical or the psychological framework within which this scheme will work is also explained by W. He said during the election campaign and at the NPC inaugural session that Prabakaran was a Tamil liberator comparable to Veera Keppetipola. He, then notes, that some people liked what he said about P and some did not. W says this is because –people view situations from different perspectives.- W-â"¢s and DJ-â"¢s mission rests on this foundation rock: between two (or even three) perspectives what will the international king makers group (politicians of the world rich) accept (side with)?
The formula is very simple. W does not want anything more than what MahindaR himself has promised to Ban Ki Moon, -power devolution building upon 13-A.- Now who is going to interpret this statement? UN Security Council, World Court, Geneva UNHRC, American ambassador Ms. Sisson, Canadian PM. Jayalalitha, Karnanidhi-â"¢s daughter or Manmohan Sing or Rahul Gandhi? Unfortunately GotabhayaR will not get a seat at the table crooked politicians take part in presenting their different perspectives as W has mentioned above.
With the NPC elections, what has happened was that the ultimate decision making power on 13-A is gone out of GOSL hands. Contrary to what so many in Sri Lanka want to believe, Sri Lankan Supreme Court no longer has the ultimate say on such matters. With the Shirani Bandaranayaka episode, where she was denied the right to defend her case (as a student of law I consider she is only one of the three guilty parties), at international forums, SL Supreme Court has lost its judicial respect, other than from the constitutional law expert'  LJM Cooray living in Australia.'  Courts can give decisions but there has to be a power behind them to enforce the decisions. So many orders of the American Supreme Court would have had no meaning if not for the gun power of federal troops or the national guards (state level).'  So when a dispute arises between NPC and GOSL as to which side is constitutional or more constitutional than the other side which will be based on hair-splitting arguments, known to Buddhists as Atuva, Teeka and Tippini, the power now is not with GOSL because NPC represents the wish of the Tamil people in NPC. Take the following situations:
News item 1:'  Sri Lanka Army Commander warns against attempts to separate country
Wed, Oct 16, 2013, 09:18 pm SL Time, ColomboPage News Desk, Sri Lanka. Oct 16, ' ' ' ' ' ' '  Colombo: Sri Lanka's Army Commander Lieutenant General Daya Ratnayake today issued ' ' ' ' ' ' '  a stern warning to any individuals or parties that try to divide the country again.
News item 2: The New Indo-US Military Axis: Could Sri Lanka Be Decapitated?
October 17, 2013 | Filed under: Colombo Telegraph, Opinion | Posted by Dayan '  Jayatilleka.' The head of the island of Sri Lanka can be separated from the body of the island by overwhelming external force. Does such a force or combination of forces exist? Who, where and ' '  what are they? Does Sri Lanka have a credible capacity for deterrence or resistance?
Both are about decapitation: Daya R, the army commander, speaks of beheading the Tamil separatists, those who go against the local democratic legal framework. Dayan J, the father of the 13-A plus, responds with a new version of the old -this war is not winnable- song, arguing the possible beheading of the mother Lanka by way of the international democracy law of R2P, separating the merged NP and EP.
Then after the first meeting of the NPC, consider the following:
' News item 3:
' Defence Secretary, Gotabhaya Rajapaksa, clearly stated that maintaining law and order in ' ' ' ' ' ' '  the Northern Province is the responsibility of the Chief Minister, C.V. Wigneswaran, but ' ' ' ' ' '  added that the Chief Minister has no power to issue orders to the police. He said the ' ' '  Leader of the Tamil National Alliance (TNA), R. Sampanthan, has to establish peace and ' ' ' ' '  unity instead of making meaningless statements. Rajapaksa made these comments when ' ' ' ' ' ' ' ' ' '  he met the editors of Tamil newspapers at the Defence Ministry on Wednesday ' ' ' ' ' ' ' ' ' ' '  (10/25/2013).
News item 4:
Northern Province Chief Minister, C. V. Wigneswaran, said police and land powers will ' '  come under the purview of the Northern Provincial Council (NPC), in due time, in '  accordance with the Constitution.
It is the duty of the Central Government to extend the necessary support and assistance to the NPC, he said, asserting that though the Central Government expects the NPC to ' ' '  support it, it is not prepared to devolve powers to the NPC. He made this announcement ' ' '  while addressing a meeting attended by representatives of the NPC, at the Rikko Hotel in ' ' ' '  Jaffna, yesterday (24).
The Central Government says the Provincial Council system, which is the basis for the ' ' '  devolution of power, should be abandoned, he pointed out, adding that the government ' ' ' ' ' ' ' ' ' '  cannot escape from granting powers vested under the Constitution. "If the government is ' ' ' ' ' ' ' ' '  taking that stance, it will be an index to the international community that the government ' ' ' ' ' ' '  is not prepared to provide the opportunity to the minority races to progress."
' Soft power path
So obviously, there is a dispute, irrespective of what the black-white advisors tell the GOSL. The dispute is not about how to get the River for Jaffna Project implemented or how to help war-widows. The dispute is about the item that should be the last in a long list of first looking after the Tamils in NP. Those -low caste- Tamils suffered for 500 years want toilets and access to water not police powers or war cemeteries. ' But Wigenswaran is trapped by his own mistake of using Prabakaran-â"¢s name as an election ploy so he is compelled to violate the usual way of using the -soft power- strategy: Get the target country/leader tamed first using law books (and R2P), and finish the job (for a separate country) when it/him is really cornered.'  Or said in other words, let the cow move around until it reaches the end of the rope. Surprisingly, this was what SJVChelvanayagam preached; little now and more later. Ironically, Wigneswaran says he wants to complete the project SJVC began! As described at the end of this essay, paradoxically W has misunderstood the soft path that Dayan J has mastered so well.
Soft power is the use of democracy, the other side of democracy that destroyed Detroit (DDD), to achieve global politicians-â"¢ goals.'  ' ' The American professor Joseph Nye promoted this strategy which is less costly than the hard power of using military means which can cost young American lives. ' After all the needed prerequisites are achieved by using soft power, may be some hard power have to be used as if removing a shaky tooth. Soft power is an ideal strategy when there are locals in support of the goal to be achieved by using it. For example, Dayan Jayatilleke has been a fan of this method, which he is realizing inch by inch with regard to his 13-A plus plan.'  So he advices Wigneswaran to work with MahindaR, do not disturb the apple cart and be the tortoise in a race with a hare.'  This is why Dayan is worried that Manmohan Singh-â"¢s boycotting of CHOGM is not a good idea in promoting the soft power path with regard to 13-A based NPC. He was writing in the Hindu newspaper thanking India for getting an election under 13-A in NPC and wants India to continue the soft power path. Already under this path India has an embassy in Jaffna. Earlier, in 1987 India got from JRJ, power over Trinco area thus overriding the sovereignty GOSL. It was in 1957 that SWRD removed British control over the Trinco harbor.
In is thus clear that this soft power is really not a soft power, but power with guns hidden as a final threat, if and when needed to achieve aims of the powerful countries in the world. In the case of Sri Lanka, in the past, this soft power idea took the form of a slogan, -this war is not winnable.- It was a psychological power to break the morale of the soldiers and the people supporting the war. Dayan J is using this same strategy now when he says that there is a northern foursome (uthuru satara) which can become fearsome four (uthuru saturu), (Ref. HLD Mahindapala), if MahindaR does not follow the path lay open under the soft power plan. The northern four are: Jaffnaƒ Tamil Nadƒ Indiaƒ UK-USA. Dayan warns India that there is a China-Pakistan twosome which can become a threesome with Sri Lanka, if India does not come to CHOGM and does not continue to follow the soft power path which is working so well so far, in getting MahindaR inside a tunnel.
Reasonableness doctrine
To do justice to Tamils there was no need for a 13-A. But the black-white politicians in Sri Lanka at least from the days of Dudely Senanayaka in the 1960s, Mrs. B in the 1970s this was no done. They did not act reasonably. ' After May 19, 2009, MahindaR did not use the power he had to abolish 13-A, because he did not want to get rid of the eight PCs in the south (If that was not the case, then we have to think that India forced him not to touch 13-A). These PCs have been a gold mine for southern politicians. It was the reverse of what JRJ did in 1987. JRJ thought he could derail Rajiv-Dixit N-E PC by creating seven other PCs. MahindaR thought by having a NPC election he can save the racket called the PC system. NPC has become a completely different kind of animal. It will be an albatross on the GOSL neck. The reason is, whether Wigneswaran-â"¢s demands are reasonable or not will be decided at a forum outside Sri Lanka.
At such a forum, unlike the previous Thimpu or Oslo meeting, Wigneswaran is sure to get India, USA and UK solidly behind him because of the fluidity of the reasonableness doctrine. Since Tamils in NP voted for his election manifesto his demands (1) police and land powers should be given to NPC (2) army should be removed from NP and (3) NP should have Tamil (not Tamil-speaking) policemen are well within the internal self-determination the entire world had been talking about since Lenin, Stalin and Roosevelt-â"¢s times. Vasudeva, Tissa Vitharana, Dew Gunasekera, Rajitha Senaratne, Dilan Perera and the UNP are also hundred percent behind it. Take for example, the local government unit at Chavakachcheri decided. It wants Prabakaran cemeteries restored. Since W says P is a Tamil liberator comparable to Veera Keppetipola how could GOSL oppose this? As W says it is the perspective: army says P is a cruel terrorist who killed more Tamils than the army. W and the Chavakachcheri local govt. unit say P is a martyr. What side the world forum will take if this dispute goes to it for a decision. Who will decide who is reasonable and what demand is reasonable? W or Dayan J could very well cite Tissa Vitharana-â"¢s APRC majority report (which had even a husband-wife team), which proposed a Tamil police man in each Sinhala village to protect Tamils in the south as justification for the third demand! And what if all NP local govt. units pass such resolutions? This is going to be a real tiger-â"¢s tail for the GOSL which will make Hasalaka Hero-â"¢s mother cry again.
The coming clash on Wigneswaran (W) and IGP can be compared to the clash between Sir D. B. Jayatilleke as Home Minister and the then IGP in the 1940s.'  It was a domestic clash settled domestically.'  The present clash is domestic but will be settled internationally, may be even by the white members of CHOGM.'  Why W is impatiently creating a police issue, violating the order that soft path agents normally follow, can be explained from the paragraphs below from an essay I wrote in June 2009:
Tamil Nad police and IPKF (Island 22/6/2009)
Quoted below is a rare example of how a hostile provincial police can sabotage a larger ' ' ' ' ' ' ' ' ' ' '  national plan, whether the plan is reasonable or not. One can imagine how grave the ' ' ' ' ' '  situation will become in the case of Sri Lanka considering the fact that there will always ' ' ' ' ' '  be separatist-minded Tamil elements in Colombo, Killinochchi, and Tamil Nadu, helped ' ' ' ' ' ' ' ' ' ' '  with the money from the LTTE government in exile. There will also be a set of white politicians from the UK, the EU, Norway, Canada and the US helping them separately, ' ' '  jointly or using UN agencies as a veil. These politicians are not Mother Theresas ' ' ' '  overflowing with humanitarian love for the Tamil IDPs but scheming persons who want to '  tap the Tamil block vote to win their local elections. Humiliation they are now suffering at ' ' ' ' ' ' ' ' '  the hands of the Sri Lankan government by way of deportation etc. would therefore not ' '  stop their political behaviour.
"-¦The decision to wage a war against the LTTE was not an easy one for Rajiv Gandhi. Nor ' ' ' ' ' ' ' ' '  was he oblivious to the cruel irony in being forced to crush the very elements he and ' ' ' ' '  Indira had nurtured with care and money-¦Rajiv could abandon neither the Tamils nor ' ' ' ' ' ' ' ' ' '  could he support its chief representative, i. e. the LTTE-¦
-¦Confrontation with the LTTE had followed from the need to maintain relational control ' ' ' ' ' ' ' ' ' ' '  and to restore balance of forces between the various actors in Indo-Lanka relations. That ' ' ' ' ' ' ' ' '  the balance was in danger is clear from the account of the IPKF operations by Field ' ' '  Commander Sardeshpande:
-ËœWe gathered credible intelligence through smugglers, boatmen-¦ about exact bungalows, ' ' ' ' ' ' ' '  lanes, hospitals, beds, towns, cities and helpers of the LTTE cadres, convalescing Tigers, ' ' ' ' ' ' ' ' ' ' '  gunrunners and manufacturers of explosive devices and grenades and gave it to the Tamil ' ' ' ' ' ' ' ' ' '  Nadu police, only to be told that there were no such individuals and no such activities! ' ' ' ' ' ' ' '  We told them that the LTTE cadres after enjoying India-â"¢s shelter and medical treatment ' ' ' ' ' ' ' ' '  were returning to Sri Lanka and killing IPKF soldiers-¦ All this made no impression on the ' ' ' ' '  Tamil Nadu government and the police-¦.This was the tragicomedy played out on our own ' ' ' ' ' ' ' ' ' ' '  country.-â"¢
-¦Facing an impasse in Tamil Nadu and fearing its deleterious impact on the IPKF role in ' ' ' ' ' ' ' ' ' ' '  Sri Lanka, the Central Government on January 1988 imposed President-â"¢s Rule in the ' ' ' ' ' ' ' ' ' ' '  state."
From Ethnicity, security and separatism in India by Maya Chadda, 1997, p. 169
Follow the advice given in the Subhasithaya
Wigneswaran is on record in telling that the Northern Spring of Minister Basil was just a show using foreign donations. He did not give any recognition to the welfare work done by the army. Therefore, inviting W to a cabinet meeting on a monthly basis will not be like using a tame elephant to catch or trap a wild one. The other plan of appointing District ministers will be an international disaster with regard to the virginity of the 13-A. Instead of the Divi Neguma Law, a bureaucratic monster, GOSL should have extended the highly successful Gami Diriya program to NP, EP and to the entire country. The Gami Diriya removed the politician and the officer from decision-making by people at village level.'  If this was introduced to the Jaffna or Kilinochchi Tamils they would have felt empowered as recommended by the LLRC report. Instead a false start of a Jana Sabha idea came and gone with a new Jana Sabha director general-â"¢s office in Colombo.
Sri Lanka does not have a Tamil racial problem. Sri Lanka has a spatial inequity problem. Not just Tamils, but all ethnic groups have socio-economic issues due to unequal distribution of resources and opportunities. Only about 10% of the people are enjoying the benefits of JRJ-â"¢s economic liberalization and the Mahinda Chinthanaya. Tamils in Sri Lanka has more rights than Tamils in Tamil Nadu or any other part in the world. ' After all the corrections/adjustments made, if complaints are continuing that means a group of Tamils who fight for a separate Tamil country on the world map thinks that Sri Lanka with its useless Sinhala politicians is an easy target for their plan. It is funny that in the Tamil source region, Tamil Nadu political jokers cannot talk about a separate Tamil country in India and they want to begin it first in Sri Lanka.
It is clear that a Vessantara path of putting all the eggs in the Wigneswaran basket with repeated presidential photo opportunities (with W attending a monthly cabinet meeting in Colombo) will not work. By putting the (police) cart before the horse W has provided a golden opportunity for ManindaR to not become a modern Siri Sanagabo. If W-â"¢s aim is a genuine Sinhala-Tamil marriage just like his two sons did he would not have begun what the Sinhala villagers say, pudana kotama kaapi yakaa (the devil swallowed the offering before the offering was even complete) path of confrontation. May be he thought to get it settled via CHOGM and therefore, ignored DayanJ advice of slow and slower inching, not what Dayan-â"¢s friend Vartharaja Perumal did. The soft path is such a cheating strategy, but by haste, W now stands as bad or as good as Vartharaja.
This is why MahindaR needs to consider, ignoring his black-white advisors, the demarcation of GSN units on hydrology-ecology-geography basis and create seven river basin regions in Sri Lanka. All over the -developed- world, due to environmental degradation that took place because of -development,- countries use natural boundary lines to demarcate their civil -administrative units. In New Zealand all local government units are based on river basin boundaries. Under seven river basins plan, each region will have a sea front. The nine-province division is an anachronism, a colonial device that began in 1832 to control the power of Kandyan chieftains after the 1818 Rebellion.'  Ecological, environmental and geographical reasons require creating civil administration units to meet with the challenges of global warming and environmental degradation.
From what one hears on a daily basis of the inefficient and ineffective handling of basic daily affairs of people-"garbage disposal, water pollution, air pollution, forest removal, landslides, flooding, drought, farmers unable to sell produce, kidney failure, no schools, schools without toilets or water well, Dengue, prison congestion, road accidents, tuition mania, polluted fruits and vegetables, treasure hunting, sex crimes and other crimes, the big fish eating the small fish mentality-"it is very clear that the present model of governance that JRJ created is not working and a Sri Lankan Panchayathi system needs to be introduced sooner than later. Politicians ruined Sri Lanka and a GSN-level peoples committees, elected on non-political party basis should be empowered to handle most of the issues mentioned above.
If at least the nine-province system is removed and Tamil and Sinhala made a mandatory subject for school children then MahindaR will be following the Subahsithya advice and thus prove that the Sinhala Buddhist voters dowry he received from the late Ven Gangodavila Soma was not like the dowry Esmond Wickremasinghe received from the late D. R. Wijewardena or the dowry JRJ received from his wife which helped in his siblings education. Otherwise, we will have Wigneswaran with his beggar-â"¢s wound (of deceiving Jaffna Tamils of their socio-economic progress) that he cannot deliver because he has no police powers and GOSL with the old beggar-â"¢s wound in a new dress as W is a either a victim of the Tamil diaspora or an agent of the West.
If what has happened in Sri Lanka with Sinhala politicians had happened in any other place in the world, that place would have been shattered in to pieces. Sri Lanka has divine protection. Prabakaran could have got his Eelam if not for the fact that those gods who protect Sri Lanka made him go lunatic. On human scale, it is also clear that despite all the stupid things done by JRJ he saved Sri Lanka from breaking.'  By accepting a race care-driving boy PM-â"¢s dictates he prevented Indian occupation of N-E provinces and creating the background for a Kosovo plan. He was like a bamboo tree bending and thus avoided uprooting by a cyclone. Similarly, MahindaR is trying an Indian Damanaya holding NPC elections and taking photos with W, giving a chance for W to be a Sri Lankan leader and not another Vartharaja.'  Whatever role W is going to play, by implementing an ecology-based division of Sri Lanka MahindaR is in a position to do justice to Tamils in NP and to the Sinhalese in the south by removing their fears of a monster called Tamil separatism.
Seven River Basins
Yalpanam
Raja Rata
Dambadeni
Mahaveli
Deegavaapi
Kelani
Ruhunu

(Compare this map with the nine-province

map which cuts all major rivers into artificial

pieces).

' 
cwije7@gmail.com