President Rajapaksa receives a grand welcome at Kenyan State House.
Posted on December 15th, 2013
By Janaka Alahapperuma
President Mahinda Rajapaksa who is on a four day state visit to Kenya met his Kenyan counterpart Uhuru Kenyatta Saturday afternoon on 14 December.  Kenya's President Kenyatta warmly received President Rajapaksa upon arrival at the State House in Nairobi for bilateral talks. Kenyan President gave Sri Lankan President a ceremonial welcome before reviewing a Guard of Honour.
The two heads of state shook hands warmly in a physical and symbolic gesture of friendship between the two countries. President Rajapaksa undertook the inspection of a guard of honour made up of 101 soldiers and three officers from Kenya's security forces. After a guard of honour President Kenyatta introduced the cabinet members to his Sri Lankan counterpart, who also introduced his entourage to President Kenyatta.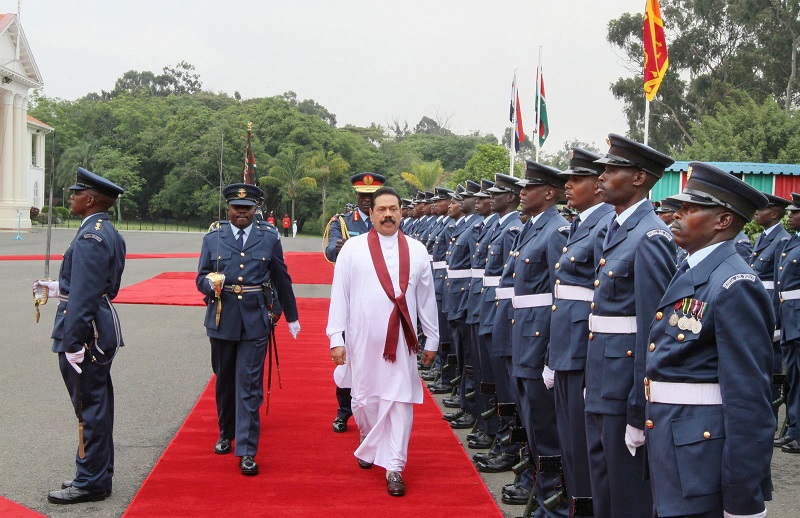 Later the two Presidents went into talks to further strengthen political, economic and international ties between the two countries. The two leaders signed 8 MOUs at the State House.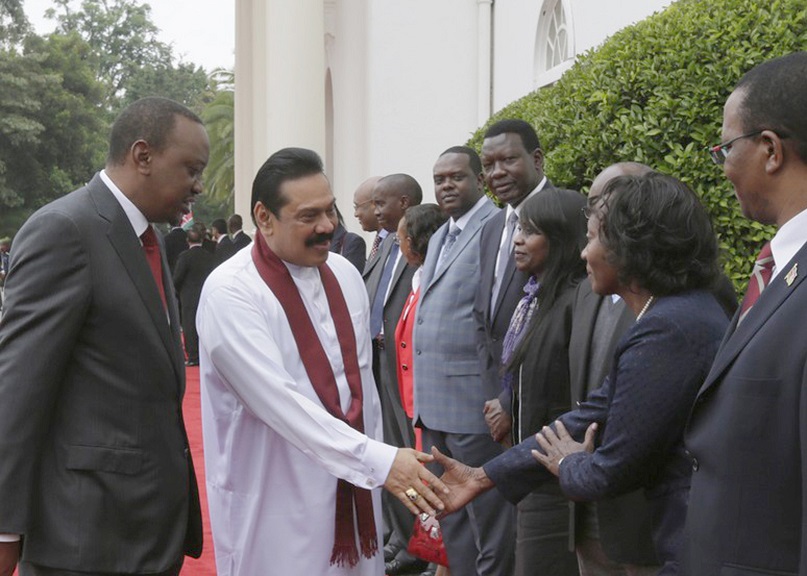 Minister Prof. G.L. Peiris, Deputy Minister Geethanjana Gunawardena, Parliamentarian Sajin Vas Gunawardena, Chief Minister of the Uva Province Shashendra Rajapaksa, and Secretary to the President Lalith Weeratunge were also present.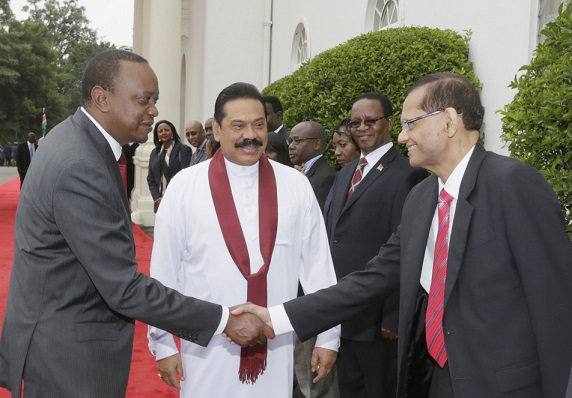 Pix by: Sudath Silva