The National New Rice Festival holds in Anuradhapura under President's patronage
Posted on April 5th, 2014
By Janaka Alahapperuma
The National New Rice Festival (Aluth Sahal Mangalyaya) – 2014 was held near the historic Jaya Sri Maha Bodhi in Anuradhapura under the patronage of President Mahinda Rajapaksa. The New Rice Festival or the 'Aluth Sahal Mangalyaya' is considered as thousands of years old ancient tradition which was launched with the arrival of the Jaya Sri Maha Bodhi to the island. It is an important annual ritual of the harvest festival in Sri Lanka. The first batch of new rice after being plucked, threshed and winnowed is offered to the Buddha and deities. The festival of offering the new rice harvest obtained from the cultivation season to secure blessings of the Jaya Sri Maha Bodhi to meet many of the objectives including the receipt of rains at the appropriate time, to maintain the cultivation season successful and to achieve self-sufficiency in rice.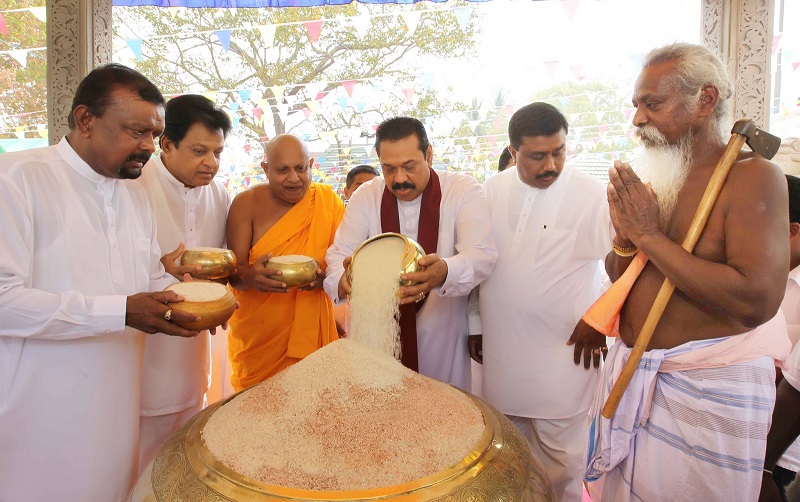 Farmers from all parts of the country offered the first batch of their harvest to the Sacred Jaya Sri Maha Bodhiya, following religious observances. The Perahera carrying the new rice entered from the Eastern Wahalkada amidst Magul Bera and the sounds of Hewisi. Farmers carrying bowls of their harvest came to the Sacred Bodhiya premises in a procession and offered it to the Jaya Sri Maha Bodhiya.
In the meantime, President Rajapaksa paid obeisance to the Jaya Sri Maha Bodhi and secured blessings. Commissioner General for Agrarian Development Sunil Weerasinghe presented the commemorative volume related to the Aluth Sahal Mangalyaya to the President. The President offered the rice bowl to the members of the Maha Sangha including the Chief Incumbent of the Atamasthana, Ven. Dr Pallegama Sirinivasa Nayake Thera. Venerable Thera placed the first handful of rice in the bowl that was placed on a special platform.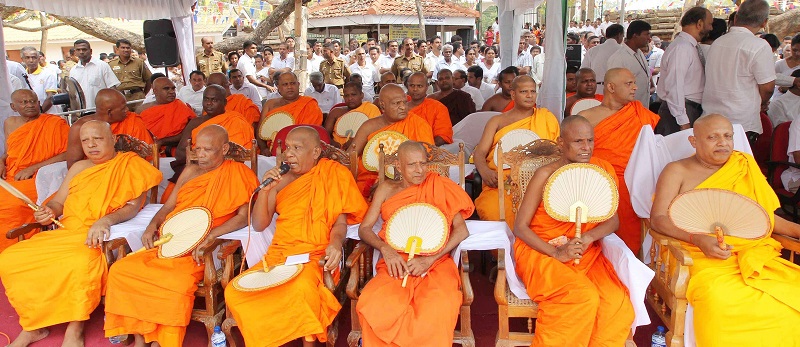 The distribution of seed paddy among farmers within the nine Provinces for the production of rice also took place under the auspices of the President. It was a significant feature that this year's festival saw only the traditional varieties of rice grown without the use of chemical fertilizer and pesticides being chosen for the offerings.
According to local traditions the Veddah Chieftain Uruvarige Wannila Eththo offered bee honey and ghee to the Maha Sangha. The New Rice Festival drew to a close after the blessings of the Maha Sangha to the President, the nation and the country. President Rajapaksa also exchanged pleasantries with devotees who have arrived to pay obeisance to the Jaya Sri Maha Bodhi.
The festival was held under the blessings and guidance of Atamasthanadhipathi Most Ven. Dr. Pallegama Siriniwasa Nayaka Thera. A large gathering of the members of Maha Sangha led by the Chief Incumbent of Ruwanweli Seya Ven. Pallegama Siriniwasa Nayaka Thera, Governor of the North-Central Province Karunaratne Divulgane, Chief Minister S.M. Ranjith, Deputy Ministers W.B.Ekanayake, Weerakumara Dissanayake, Sarath Chandrasiri, Hemal Gunasekera were among those who participated in the ceremony.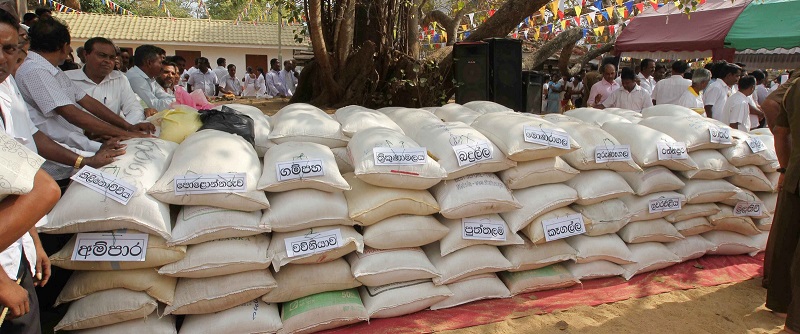 Photos by: Chandana Perera