What the wives of those thinking about crossing to the Maithri camp say to their Minister husbands?
Posted on December 12th, 2014
Listen SriLankans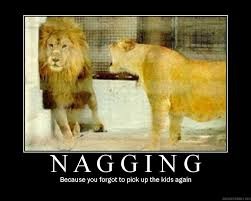 Are you mad to give up all the perks – whats the point getting so many dollars, won't we have to spend it now for everything we do, when we didn't have to do so earlier?
Are you mad to give up all our security and vehicles – even our servant has one!
Are you mad to give up all what our children are enjoying – how humiliating to for the children and they won't be able to pull their weight with the other kids or get privileged status with the teachers.
Are you mad to give up the house we live in – that will mean we will have use the money we have got to buy one or live on rent in an awful area surrounding by awful people…yuck
Are you mad … this means I will end up having to do the shopping, cleaning, sweeping, washing, cooking and have to give up on all the high teas I attend…. and then produce sheets of paper with numbers when you keep asking me how much I spent ….YOU MUST BE JOKING IF YOU THINK I AM GOING TO DO THAT!
YOU HAVE NO CHOICE… GO BACK BEGGING TO THE PRESIDENT AND RETAIN YOUR POST….YOU DO NOT COME HOME…BECAUSE I CAN GO TO HIM AND GET THAT POST