රනිල් සිරිසේන
Posted on March 22nd, 2016
දර්ශන කස්තුරිරත්න-යුතුකම සංවාද කවය
අද ලංකාව පාලනය කරන්නේ රනිල් සිරිසේන කියන තනි මිනිහෙකි. මේ මිනිහා දෙබිඩ්ඩෙකි. මේ මිනිහාගේ රනිල් පාර්ශවය නියෝජනය කරන්නෙ නාගරික සෘජු බටහිර ගැති අනුකාරකයෙකි. මේ අනුකාරකයාට බටහිරයන් කියන දේ කිරීම සහ ගැති භාවය කියන එක ඇත්තටම සතුටකි. ඔහුට ඒ ගැන කිසිම ලැජ්ජාවක්වත් 'ගිල්ටි' හැගීමක්වත් නැත. ඇත්තටම ඔහුගේ අනුකාරකත්වය සහ ගැති බව ඔහුට ආඩම්බරයට කරුණක්.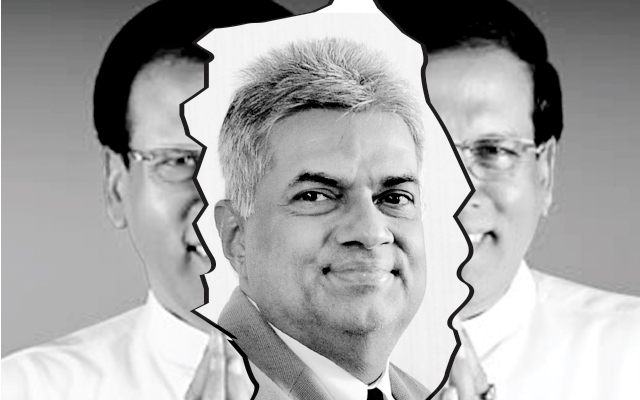 අනෙක් පැත්තෙන් මේ මිනිහාගේ සිරිසේන පාර්ශවය නියෝජනය කරන්නේ ගැමි සංස්කෘතියක ජීවත් වෙන, එහෙත් අර බටහිර සංස්කෘතියට රනිල් පාර්ශවය තරම් ඇතුළත් වීමට බැරි වීම ගැන දැඩි හීනමානයකින් පෙළෙන්නෙකි. මේකට ඕන්නං කියන්ඩ පුළුහන් 'අත් මේස් මානසිකත්වය' කියලා. මේ හීනමානය නිසා සිරිසේන පාර්ශවය කරන්නේ රනිල් පාර්ශවයටත් වඩා බටහිර ගැති වීම සහ නිවට නියාලු තත්වයකට පත් වීම. සිරිසේන පාර්ශවය හිතෙනවා එතකොට රනිල් පාර්ශවයට තියෙන අනුකාරක 'තත්වය' තමන්ටත් ලැබෙයි කියලා . දහම් කොලුවා රෝයල් තෝමියන් බිග් මැච් එකේ රනිල්ගේ මූලිකත්වයෙන් පැවැත්වෙන ත්‍යාග ප්‍රධානොත්සවයට බලෙන් ගොඩ වීම බලන්න. මොන වගේ මානසිකත්වයක්ද එතන තියෙන්නේ. එතනදී රනිල්ලාගේ මූණු ඇඹුල් වීමත් කොලම්බු ටෙලිග්‍රාෆ්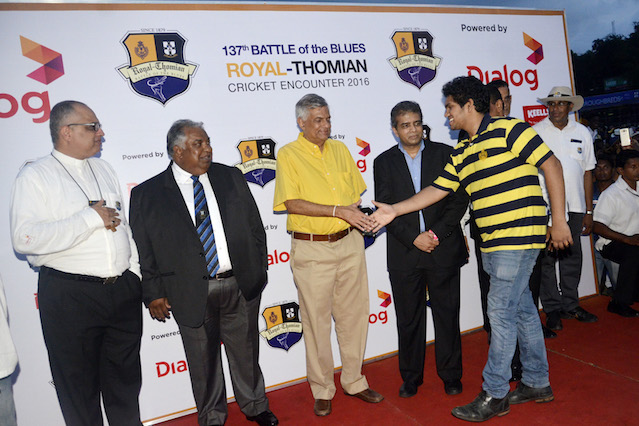 වගේ නාගරික අනුකාරකයන්ගේ 'ප්‍රබුද්ධ' දේශපාලන ෆෝරම් එකක් සුදු මහත්තුරුන්ගේ සුද්ද ඉංගිරිසියෙන් දහම් කොලුවාට බැණ වැදීමෙනුත් පේනවා රනිල්ලා තමන්ගේ නොම්මරේ ඒකේ අනුකාරකත්වය සිරිසේනලාගේ නොම්මර දෙකේ (දෙකේ කිව්වට හතරේ පහේ වගේ) අනුකාරකත්වයට සමවීමට ඇති අකමැත්ත ["Daham Sirisena, What The Fuck Were You Doing Up There?" – Colombo Telegraph ] . එතන තියෙන්නේ වඩා හොද අනුකාරකයා, වඩා හොද ගැත්තා වීමට තරගයක්.
දැං රනිල් සිරිසේන කියන තනි පුද්ගලයා හරහා මේ දෙකේ දුසංයෝගයක් කියන්නෙ. (ඇත්තටම මේ පුද්ගලයාට සහය දෙන අය අතරත් මේ කුලක දෙක අපූරුවට දකින්ඩ පුළුවන්. දැං ඔය පේස්බුක් එකේ එහෙමත් දහම්ලා වගේ අය ඉන්නවා රනිල්ලා වගේ රගපාන්ඩ හදන. ඒකෙන් අර රනිල්ලාට තියෙන 'තත්වය' ලබාගන්ඩ හදන. ඒ උනාට ඉතිං පිටිං ඉදලා බැලුවාම ඒ අය සිරිසේනලා කියලා අපිටනං පේනවා). ඉතිං රටක් විදියට අපි තනිකරම නිවට නියාලු ගැති ඕනම විදේශික රටකට හෝ සංවිධානයකට තමන්ට ඕන ඕන විදියට නටවන්ඩ පුළුවන් යටත්විජිතයක් වෙන එක අහන්ඩත් දෙයක්ද? Worst of both worlds තත්වයක් තමා තියෙන්නේ.
පින්තූරය :nation.lk
යුතුකම සංවාද කවය