Our Patriotic Leader -කොන්දක් නැති මිනිසුන් අතර දෙවියෙක්
Posted on March 20th, 2017
Dr IMRC Iriyagolle(Not a coward)
"Honour and Duty Bound With compassion and Righteousness"
We the Sinhalese are the honoured and privileged custodians of our sacred Buddhist cultural
Heritage and traditional homeland Sinhale(Sri Lanka-Eelam-The land of the Sinhalese).  We are therefore truly blessed.  Enshrined in our hearts and minds is the glorious and sacred legacy bestowed upon us by the greatest ruler of mankind, Emperor Asoka(304BC-232BC), a royal follower of Gautama Buddha, mankind's greatest.
Buddhism addresses all the just needs of human beings.   Buddhism encompasses compassion, inner peace, righteousness, fearlessness and wisdom.
BUDDHIST SINHALE WILL NEVER BE A SECULAR STATE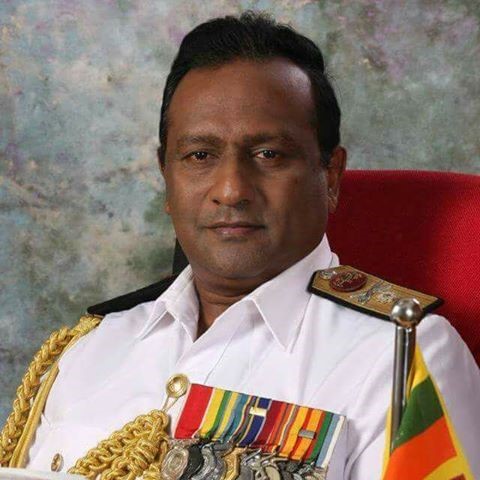 The emergence of a great dedicated patriotic saviour with integrity would be a historical phenomenon in Sinhale .  We fervently hope that Rear Admiral Sarath Weerasekera would consider rescuing the failed state of Sinhale.
General George Washington(1732-1799) a formidable personality, a great military leader and
strategist rescued the Americans from British tyranny, British super power surrendered 1981
against the will of King George 111.
Dr IMRC Iriyagolle(Not a coward)
කොන්දක් නැති මිනිසුන් අතර දෙවියෙක්
ශ්‍රී ලංකීය අනන්‍යතාවය , රට ත්‍රස්තවාදයෙන් මුදා ගත් රණවිරුවගේ අභිමානය, අපේ රටේ ඒකීයභාවය ,ජාතික ආරක්ෂාව, වෙනුවෙන් ජිනීවා නුවර අද තනිව හඩ නගන්න කොන්දක් , කැක්කුමක්, මහා හය්යක් ඇති ඔහු ජාතියේ පියා ය.
ඔහු වැනි ඉතා සුලු පිරිසක් හැරුනු විට , වත්මන් ආණ්ඩුවේ , ඒකාබද්ධ විපක්ෂයේ හෝ පාර්ලිමේන්තුවේ හෝ රජයේ කිසිදු පාර්ශවයක් මේ භාරදූර කර්තව්‍යට ඔහුට ශක්තියක් වූයේ නැත, අඩුම තරමේ , සමස්ත ශ්‍රි ලාංකිකයන් වෙනුවෙන් මානව හිමිකම් කොමසාරිස් සෙයිඩ් අල් හුසේන් මහතා හට කිසිදු පැකිලීමකින් තොරව අභියෝග කරන මේ ඓතිහාසික මොහොත ගැන , කිසිදු සදහනක් වත් කිරිමට අපේ බය්‍ යලටයි ටොය්යලටයි උවමනාවක් නැත. එහෙව් රටක ඔහු ගැන මට දැනෙන්නේ ඉමහත් ප්‍රීතියක්, ආඩම්බරයකට වඩා දුකක් සහ බයකි. ඒ බියත්, ලමා විය මට දැනුනු බියත් අතර වෙනසක් නැතිතරම්‍ ය.
ඔහුට ජය වේවා. අපේ රටට ජය වේවා.