ලන්ඩනයේදී කොටි බයභීත කල රණවිරුවා වෙනුවෙන් ජනපති පෙරට.. සියළු ගෞරව සහිතව සේවයේ යලි පිහිටුවයි.. හමුදාපතිත් ඔහු වෙනුවෙන්..
Posted on February 7th, 2018
Dr. Sarath Obeysekera
When I read this news  item  I feel that any true Sinhala Person will get agitated and angry when you get insulted like this by tigers .
Unless you show the enemy that you are stronger ,they will re attack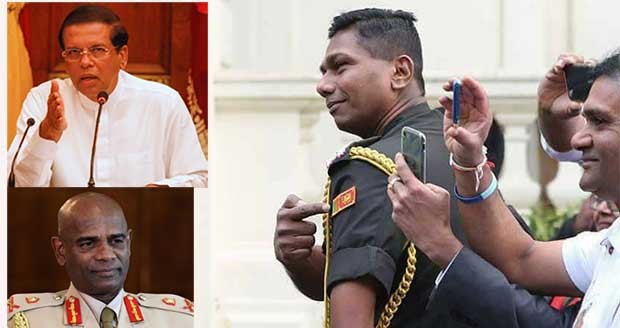 In 1970's  's I was in London staying in the Students Centre .Much before Tamil Tigers became very strong .Many Tamil youngsters surrounded Sri Lankan  High commission and came to the student centre .There  were only few Sinhala students and out numbered .  Few Tamil boys walked into the Centre  shouting  in Sinahala callin us Sinhalaya Modaya !"" and behaving aggressively .Police was called in and they were dispersed .
What do you think  we did with few Sinhala students .?We walked towards Paddington Station and confronted few aggressive boys .We beat the hell out of them and quietly retreated .
Message came to the crowd in front of the Embassy and they became more vociferous, but nothing could be done.
I am generally a non-racist ,but when it comes to being insulted I will never keep quite .
If I was standing in that place where the Brigadier was I would have made similar or more threatening gesture.
Long live Sri Lankan Forces who have fought to eradicate the tiger menace