A group of former LTTE child soldiers reached Colombo yesterday (21 Oct. 2009) to continue their education in a separate unit of Hindu College as a part of their rehabilitation programme.
Posted on October 22nd, 2009
Media Sec for Minister of Justice and Law Reforms
After going through in rehabilitation at the welfare camps in Vavuniya, the ex-combatants have been granted permission to carry out their education in Colombo.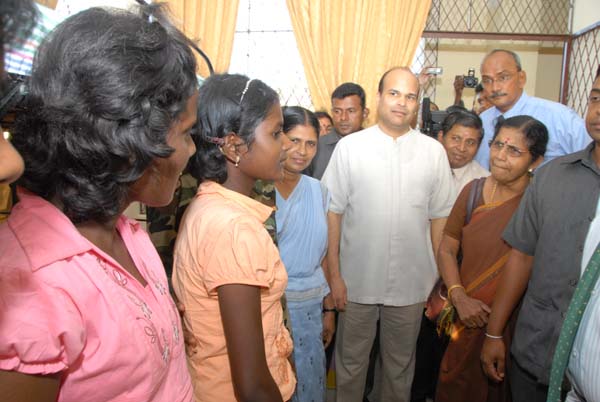 A group consisting of over 140 former LTTE child soldiers joined the Hindu College and another team will be joining this unit by the end of this month. The children from Grade eight up to Advanced Level will be accommodated at the College, and many young children are ambitious and want be Doctors, Engineers, Lawyers, and Teachers in future. The corporate sector is funding this study programme.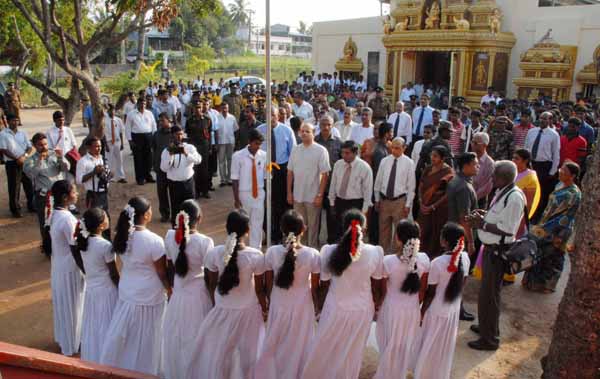 Pic. Shows Minister Milinda Moragoda officially opening the education units and the discussion he had with childrens. Mr. Suhada Gamlath- Secretary, Justice and Law Reforms, Mr. S. Manmadarajan- Principal, Hindu College, Brg. L. C. Perera, Mr. V. Kellassapille, President, all Ceylon Hindu Congress, corporate sector representative Mr. K. Balasundaram and officers of rehabilitation commissionerƒÆ''¢ƒ¢-¡'¬ƒ¢-¾'¢s office also participated at the event.