13th Amendment – Implications of Eelam -Think!
Posted on November 2nd, 2012
Ratanapala
23 October 2012
The 13th Amendment in its various manifestations is in for consideration. It is best if the following issues are discussed in this forum and elsewhere by patriots so that their implications for the future of Sri Lanka and for the future generations of all Sri Lankans are given due consideration. ƒÆ'-¡ƒ"š' Let the politicos who are only worried about their length of stay in power and their families too understand the implications.
Most of all let the people know!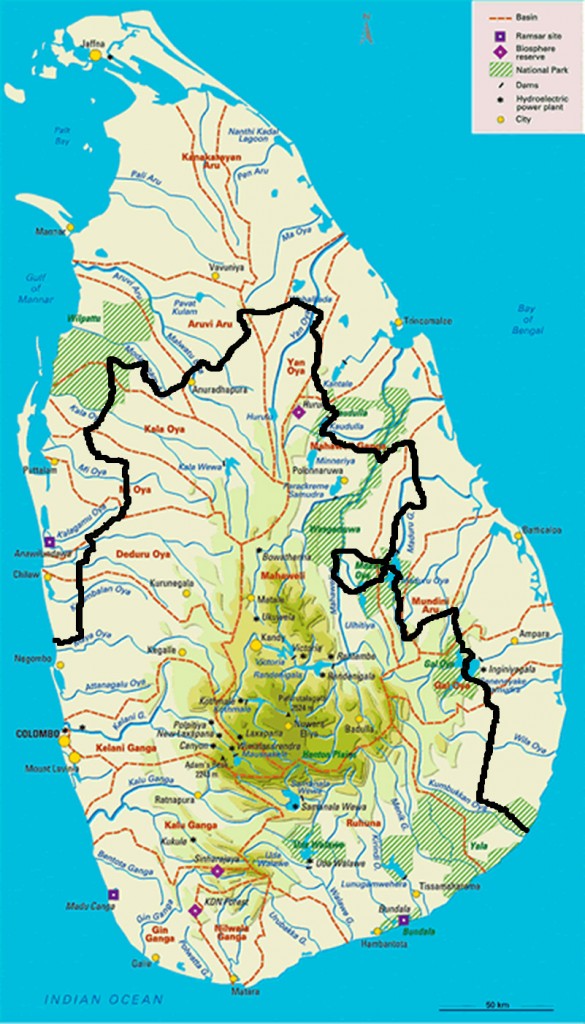 Part 2. Water wars and a permanent state of war!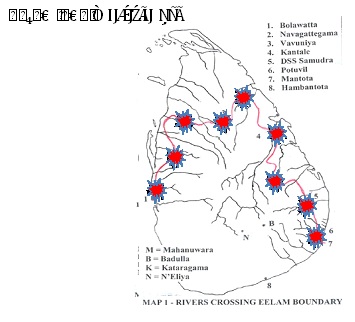 River systems that cross the 2008 Eelam Boundary
Potential flash points for war
Majority of Sri Lankans living in the contested areas are peasant farmers, for whom, land and water are the only life giving resources. Without a central authority to decide on the use of land and water resources there will be constant conflicts across waterways of Sri Lanka.
Every waterway crossing of this undefined border will become a potential Mavil Aaru!
Do Sri Lankans want to live in a permanent state of war across this clandestine border?