Canada's Flawed Policy on Sri Lanka
Posted on May 2nd, 2013
Ira de Silva London, Ontario
Hon. John Baird
Minister of Foreign Affairs
House of Commons
Ottawa, Ontario
Dear Sir:
 
A news report dated May 1, 2013 indicates that Canada will not be sending a "full delegation" to the Commonwealth meeting in Sri Lanka this year. I am assuming that this is diplomatic jargon to say that Mr. Stephen Harper and perhaps you will not be attending the summit. Your decision was made after you, representing Canada at the meeting in London on April 26th, were unable to bully and coerce other members of the Commonwealth to move the meeting out of Sri Lanka. The news report calls it "John Bairds Campaign" and states that Canada was the lone voice raising the issue of Sri Lanka.
 I trust that you have realised that in the Commonwealth, Canada can have it's own opinions but does not have the right to condemn a member state, bully or coerce other members or conduct it's foreign policy in a holier than thou attitude, a bull in a china shop manner as personified by you on the international stage. Your  display of ignorance and lack of diplomatic skill is what is appalling. It has diminished Canada. As a picture is worth a thousand words, I am sending you a news report titled "Canada Fury at Sri Lanka choice for Commonwealth talks" with a picture of you. The picture personifies your personality – a belligerent, unprofessional, undiplomatic, uninformed individual who represents the "new" Canada on the international stage.
http://www.colombotelegraph.com/index.php/canada-fury-at-sri-lanka-choice-for-commonwealth-talks/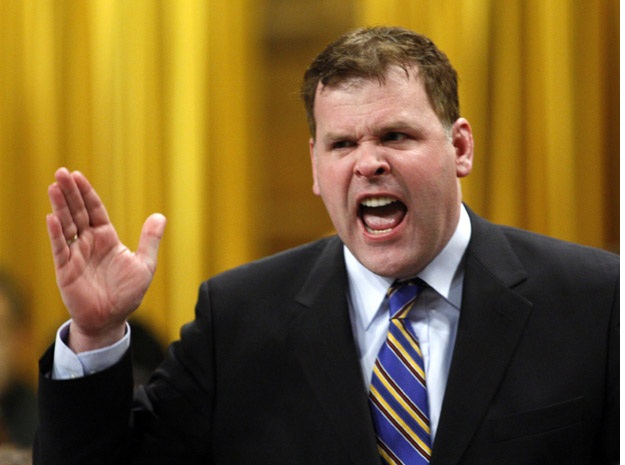 You had a tantrum in London because you could not please the supporters of the LTTE (Tamil terrorists) who influence your policy on Sri Lanka making Canada the new leader of the Tamil diaspora wanting to divide Sri Lanka by any means possible.  Canada's attitude to Sri Lanka is based on pandering to the LTTE supporters in Canada as confirmed by another minister of your government earlier this year, Mr. Jason Kenny, who stated that policy on Sri Lanka is based on Canadian domestic politics, i.e. getting votes.  The picture of you greeting  the LTTE supporters in London confirms the unholy alliance between the LTTE and Canada, that Canada speaks for the LTTE.  The news report refers to it as  "John Baird's Campaign", see below.
<http://www.colombotelegraph.com/index.php/commonwealth-dodges-sri-lanka-problem/johnbairdslcampaign1-621×352/>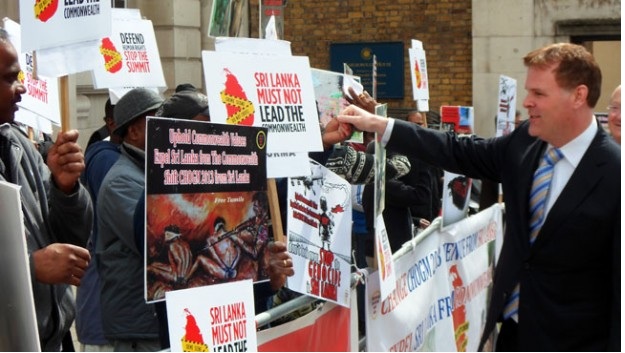 JohnBairdSLCampaign1-621ƒÆ'†'"-352
Canadian Foreign Minister John Baird greets Tamil protesters after the CMAG meeting. Pic: Sri Lanka Campaign.
 Your performance in London shows that it is supportive of the LTTE diaspora. You hope that your statements and actions will get you the Tamil vote in Canada. The other political parties play the same game. Canada thinks that the rest of the world is unaware of the fact that successive Canadian governments permitted Canadian citizens to send two million dollars a month to fund terrorism in Sri Lanka while some Canadian politicians even helped in the fund raising. Canadian politicians provided political backing for terrorism in Sri Lanka.  The people of Sri Lanka, who suffered because of Canadian sponsored terrorism, know Canada's role in supporting the LTTE  and equate Canada with LTTE terrorism because those who supply the bombs, guns and political leadership are as guilty as the terrorists who do the bombings, massacres, murders and extreme violence of the LTTE that had Sri Lankans living in fear for thirty years. Canada can not preach  human rights, democratic rights and the rule of law to Sri Lankans because it has violated these principles for decades.
 
While you have confirmed Canada's leadership of the LTTE diaspora, members of the Commonwealth, who are not pandering to the Global Tamil Diaspora,  who have a balanced and objective view and do not need Tamil votes to get elected, have voted against Canada's biased, flawed and dictatorial opinions. What is appalling it not that Sri Lanka is going to hold the next summit but that Canada has confirmed to the world that it's foreign policy is predicated on lies, deception and supportive of terrorism.  Your appalling performance has diminished Canada's image internationally. As for Sri Lankans, knowing that Canada is supportive and leading the  LTTE, your not attending the conference may be a welcome relief as it would only serve to remind them of the horrors they suffered during the thirty years of LTTE terrorism. 
 
Yours truly,
 
Ira de Silva
London, Ontario