South Asia & SAARC Nations under Indian geopolitical & economic hegemony.
Posted on May 30th, 2017
Shenali D Waduge
In 1985 the South Asian Association for Regional Cooperation was initiated to unite India, Pakistan, Sri Lanka, Bhutan, Bangladesh, Nepal & Maldives with Afghanistan joining in 2007. India's 1.3billion populace plus the populations of the other 7 members made SAARC 1.6billion of which 77% live in India while India accounted for 75% of economic output. All these favoured India's role of leader with expectation that India would raise its neighbours alongside its own development goals. However, even intra-regional trade has been just 4% and according to the World Bank, South Asia is one of the least integrated regions in the world. In 30 years, not only has SAARC failed to infuse regional cooperation, India has failed in its role of leading 7 SAARC nations.
The politics prevailing inside SAARC cannot be ignored in particular India's foreign policy goals that aim to attain hegemonic position in South Asia and the application of Kautilyan principles in relations with neighbors.  Despite agreement that politics would not disrupt development in SAARC objectives, India has cancelled SAARC Summits 6 times.
In this regard, the writings of Isha Khan clearly states that the Indian intelligence RAW had been given a list of 7 countries (Bangladesh, Sri Lanka, Nepal, Sikkim, Bhutan, Pakistan and Maldives) whom India considered its principle regional protagonists against whom covert operations were to be initiated to keep them destabilized and under the orbit of India. Therefore, it is imperative that India's mutual dealings with every South Asian country cannot ignore these dynamics at play and questions whether India desires the development of these neighbors or would rather be satisfied to have these countries plagued with issues (often created by India) for which India can enter to offer its assistance.
What impedes relations and cooperation with India and its South Asian neighbors are the constant interference by India into their internal/domestic affairs, the border disputes, decisions that always has to favour India and the sheer might of India.
No regional cooperation can take place when the biggest member has hegemonic pursuits. India believes itself to be heir and successor of the British Empire. In fact, modern India came into being only after the British cobbled together independent territories and states into one single entity and christened it India.
The colonial link to India explains the psyche of dominance and self-centred mind-set regarding South Asian neighbour states to be considered as its satellite states and insisting they be subservient to India's will. Has colonial imperialism turned into Indian imperialism?  
While India's hegemonic designs do not change whatever party comes into power, the lack of policy and plans to counter and respond to India's hegemonic designs by India's neighbours have enabled India to dominate these countries without much resistance. Until and unless SAARC neighbors draw up counter measures they are unlikely to have any domestic or even international opportunities to develop beyond what India desires them to be.
Historical background of South Asia
South Asia is one of the four early stages where human civilization began dating back to Indus Valley (also called Harappan civilization) some 75,000 years ago.
South Asia has attracted explorers, traders and invaders from time immemorial – Mongols, Mughals and Turks used the land route but the greatest impact came with the arrival by European colonial invaders with the arrival of Portuguese explorer Vasco da Gama landing in Calicut (Kerala) in 1498, then the Dutch followed by the British East India Company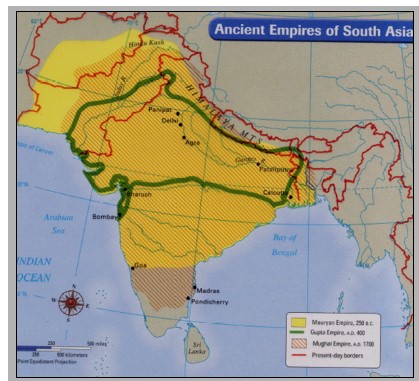 All South Asian countries are victims of and carry forward historical colonial baggage.
Why is India's advice viewed as interference – India's assistance, viewed as provocations, and India's guidance viewed as domination? Here are the reasons why,
Bhutan
Area: total: 38,394 sq km
Population
469,244 (1985)
509,105 (1995)
774,830 (2015) – World Bank
Bhutan is surrounded by India on 3 sides bordering Indian states – Sikkim, West Bengal, Assam, and Arunachal Pradesh. Bhutan is reliant on India for its transit & trade. 12% of Bhutanese live below the national poverty line.
Bhutan was not part of the princely states that Britain joined to create India. Bhutan came under British rule in 1865 with the Treaty of Sinchula which was replaced by the Treaty of Punakha in 1910. The Treaty confirmed Bhutan's consent to obey the British Government and was effective till 1947 when Britain granted independence to India. Independent India, thereafter took over from the British as de facto protector of Bhutan.
A Treaty of Friendship was signed between India & Bhutan in 1949 formally accepting India to guide Bhutan's external affairs which Britain had done previously. The Treaty was revised in 2007 giving Bhutan broader sovereignty. Modi's first visit as PM was to Bhutan signalling what India felt about its neighbour.
India controls Bhutan's whole oil consumption and nearly 90% of the country's hydropower development. India still directly maintains 30% of Bhutan's main road network. Bhutan's electricity exports go exclusively to India. 77% of Bhutan's imports are from India while 95% of Bhutan's exports are to India. In 1999, Bhutan's intra-SAARC exports was just 3.5%!
It is alleged that India regards Bhutans hydropower as a means of sourcing cheap electricity. India initially claimed 60% grant component and 40% loan which has been changed to 60-70% loan and higher interest.
India has also been accused of interfering in the internal affairs of Bhutan by influencing Bhutan's elections in July 2013 with the withdrawal of cooking gas and kerosene subsidies sending prices soaring and affecting the government's popularity. India's action was to show its anger over Bhutan's PM meeting the Chinese PM in Brazil!
At the other end Bhutan and China's relations are strained as a result of 3 territorial disputes. The Jakarlung and Pasamlum valleys on the Bhutan-Chinese north-central border & the Doklam plateau in East Bhutan.
To India Doklam plateau is important because of the Chumbi Valley which overlooks the Silguri Corridor and is east of Indian defences in Sikkim.
Relations strained between India & Bhutan (even Nepal) following India's decision to void oil Rs.500 and Rs.1000 notes as legal tender which impacted both countries in particular their natives working in India who were unable to convert the Indian currency to their own.
Nepal
Population
16.1million (1985)
20.5million (1995)
28.5million (2015)
25.2% population lives below the national poverty line (WB – 2016)
Nepal shares a border of over 1850 kms with five Indian States,   Sikkim, West Bengal, Bihar, Uttar Pradesh and Uttarakhand
The India-Nepal Treaty of Peace and Friendship of 1950 gives India immense influence over Nepal's affairs, including defence and security matters
India and Nepal have a treaty of transit, which confers transit rights through each other's territory through mutually agreed routes and modalities
India also remains Nepal's largest source of foreign investment, accounting for 43.17% of the total foreign investments in Nepal.
Ever since the partition of the sub-continent, India has been openly meddling in Nepal's internal affairs by contriving internal strife and conflicts with the aim to destabilize successive legitimate governments and prop up puppet regimes that would not go against India's goals & objectives.
Nepals refusal to make changes to its constitution as per the wishes of India resulted in an economic blockade that denied access to food and essential goods through Indian borders to Nepal. Nepal believes this was an act of 'disciplining Nepal'. Armed insurrections have been sponsored and abetted by Indian intelligence RAW and mitigating the situation was given to pro-Indian Nepali leaders to inadvertently involve India in any decision making. Claiming to use democratization process the Maoists were encouraged by RAW to rebel against legitimate Nepalese governments.   
It is also alleged that the Nepalese economy is totally controlled by the Indian money lenders, financers and business mafia details of which can be sourced from Shastra Dutta Pant's RAW Machination in South Asia".
Maldives
Population
183,538 (1985)
244,965 (1995)
363,657 (2015)
2016 – 15% population lives below the national poverty line
300-400 armed Sri Lankan Tamil mercenaries (LTTE) stormed the capital of Maldives on 30 November 1988. Indian PM, Rajiv Gandhi immediately despatched 1600 combat troops and within hours the attack was quelled and hostages released. The possibility of the attack being staged by India was floated by western media who claimed India desired to promote itself to the role of regional police. That Tamil militants were originally trained in India and the mercenaries had set off from Sri Lanka's Mannar & Kankasanthurai which were areas under complete control of the Indian Peace Keeping Force which was in Sri Lanka at the time makes this notion plausible.
Maldives relations with India became strained when Maldives cancelled an agreement signed with an Indian firm in 2010 to modernize the Ibrahim Nasir International Airport and the contract was awarded to China
In October 2015, Maldivian President Abdulla Yameen told the visiting Indian Foreign Minister Sushma Swaraj that his government would not be dictated to and India should refrain from interfering in Maldives domestic issues. However, in April 2016, Maldives signed 6 Agreements with India
Bangladesh
Population
94.2million (1985)
119.9million (1995)
160million (2015)
Bangladesh is a country with an area of 147,570 square kilometers
2016 – 31.5% population live below the national poverty line (ADB)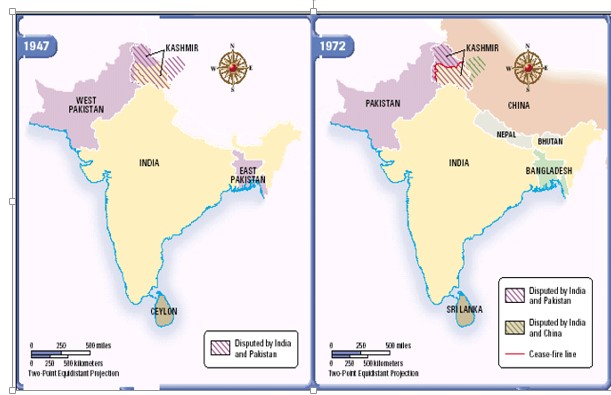 The creation of RAW in the 1960s (Indias intelligence wing) was to create Bangladesh in 1971 (breaking up East Pakistan) using Bengali refugees as cover to set up Mukti Bahini. That was how India created Bangladesh. The aim of that creation was to have the newly created area under the subjugation of India culturally, ideologically and economically. The Treaty signed with India immediately after Bangladesh independence secured the right of the Indian Army to remain in Bangladesh and ensured Bangladesh did not have its own army and its foreign affairs was to be decided on consultation with Indian Foreign Ministry.
How far did this Treaty make Bangladesh independent if India was to decide Bangladesh's foreign and defense policy and in turn Bangladesh had to open the floodgates to Indian goods?
Not stopping with the creation of Mukti Bahini RAW went on to create Shanti Bahini comprising Chittagong Hill Tracts Hindu and Buddhists tribesmen (the Chakmas) with intent to keep the Bangladeshi busy at its borders.  
Bangladesh's imports from India in the year 2004-2005 are worth 2 billion dollars and exports to India, worth 100 million dollars.
Afghanistan
Population – 11.5million (1985) / 17.6million (1995) / 32million (2015)
Since December 1979, throughout Afghan War, KGB, KHAD (WAD) (former Afghan intelligence outfit) and RAW stepped up their efforts to concentrate on influencing and covert exploitation of the tribes on both sides of the Pakistan-Afghanistan border.
There was intimate co-ordination between the three intelligence agencies not only in Afghanistan but in destabilization of Pakistan through subversion and sabotage plan related to Afghan refugees and mujahideen, the tribal belt and inside Pakistan. They jointly organized spotting and recruitment of hostile tribesmen and their training in guerrilla warfare, infiltration, subversion, sabotage and establishment of saboteur force/terrorist organizations in the pro-Afghan tribes of Pakistan in order to carry out bomb explosions in Afghan refugee camps in NWFP and Baluchistan to threaten and pressurize them to return to Afghanistan.
They also carried out bomb blasts in populated areas deep inside Pakistan to create panic and hatred in the minds of locals against Afghan refugee mujahideen for pressurizing Pakistan to change its policies on Afghanistan.
Pakistan
Population – 94.78million (1985) / 126.7million (1995) /194.9million (2015)
India's war with Pakistan in 1965 over Kashmir and dismemberment of Pakistan in 1971 and creation of Bangladesh are just two examples of the extent India will go to dictate its hegemonic designs.
India, always considers her main opponent in her expansionist doctrine to be Pakistan. India's animosity towards Pakistan is psychologically and ideologically deep-rooted.
Raw considers Sindh as Pakistan's soft under-belly. It has, therefore, made it the prime target for sabotage and subversion. RAW is involved in Balochistan as well. RAW has enrolled and extensive network of agents and anti-government elements. Agitations resulted in Sindh in 1983 leading to ethnic riots (the same took place in Sri Lanka the same year) RAW has deeply penetrated and cultivated dissidents and secessionists in the neighboring countries. These Indian agents are paid hardliners that peddle India's needs and demands locally and give any government in power a hard time.
RAW is allegedly accused of confusing the ground situation in Kashmir as well to keep the world attention away from the gross human rights violations by India in India occupied Kashmir. For greater details of these manipulations please read 'RAW global and regional ambitions' edited by Rashid Ahmad Khan and Muhammad Saleem published by the Islamabad Policy Research Institute.
The RAW has become the perfect instrument to roll out the India Doctrine which is admirably fulfilling the task of destabalizing target states in South Asia. RAW has been successful in its objectives of making SAARC neighbour states weak simply because the 7 SAARC members have been kept busy tackling the problems that India has created without devising ways to counter and mitigate them.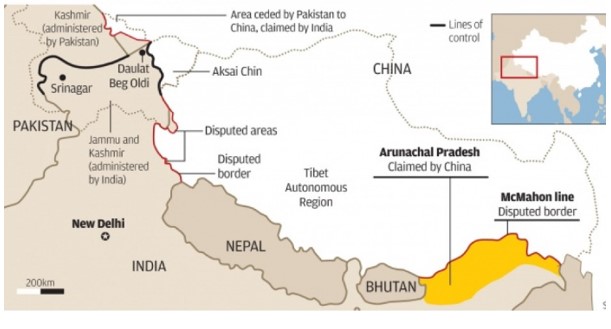 Sri Lanka 
Population
15.84million (1985)
18.14million (1995)
20.7million (2015)
2016 – 6.7% population lives below the national poverty line
Sri Lanka as an island and despite the narrow stretch that divides Sri Lanka & India, Sri Lanka's kings have succeeded to keep its independence despite over 17 invasions.
The import of slave labor from India by colonial rulers paved the way for the root cause of the separatis problem that turned into a terrorist problem after India secretly trained Sri Lankan Tamil youth, provided Tamil Nadu as safe haven for them and placed them under the tutelage of the Indian intelligence to destabalize Sri Lanka. The evidence of this is available from the Jain Commission report, the memoirs of IPKF generals, the envoy Dixit and statements and affidavits by Tamils and Indian leaders themselves.
The Tamil issue has provided the pretext for Indian interference in Sri Lanka, and a headache Sri Lanka cannot easily get rid of. The recent arrival of the Indian PM to address only a segment of populace, that too people who descend from those brought in by the colonials and who are not even regarded as citizens in India, was a symbolic gesture by India of how far it can bully a small nation. Dumping Indian products and forcing Sri Lanka to sign agreements virtually under duress like the 1987 Indo-Lanka Accord that even led to tweaking Sri Lanka's constitution and allowing India to dictate who would use our strategic areas and assets has been part and parcel of India's imperialistic policies towards its South Asian neighbours.
The Question is pure and simple. South Asia is just 7 countries. When India has been meddling and upsetting internal politics in these countries while even economically taking advantage of the trade agreements signed between India & each of the SAARC nations, can India seriously be considered as an aspiring superpower. The SAARC initiatives have all been failures yet India's exports to these nations have spiralled while exports from the nations to India have been minimal and that too with a plethora of delays and barriers at India-end purely to show who is big brother. Can a country with such shallow mindset in its actions compete with China whose development agreements with other nations has been on a win-win formula? While it is the fault of the recipient nation if it fails to negotiate better terms which has been the case with most of South Asian neighbour countries including Sri Lanka, China has never resorted to interfering in its partner nations through covert programs.
Countries of SAARC need to seriously address these incursions before the interference spirals to levels the countries cannot control or mitigate and before Indian imperialism turns entire South Asia into an Indian Colony ruled by Delhi.
Shenali D Waduge
Additional reading
Kadirgamar, 'Securing South Asia', Hindu, 29th December, 2003
N. Dixit, Awaiting Indian Initiative", Indian Express, 2nd January, 1996
India's Role in South Asia Trade and Investment Integration – Asian Development Bank