National Athletes Embarrassed at the air port . SL team for Asian Championship had to return from Airport since Travel Agency messed up reservations !
Posted on February 1st, 2018
 Dr Sarath Obeysekera
This is second time Ministry of Sports has bungles up !Sri Lanka Cricket bungling – the reason for recalling Sri Lanka ODI team frairport?
I wonder whether the Prime Minister who heads ministers of the Cabinet and the President who heads the whole cabinet carries out any Performance Evaluation of their Ministers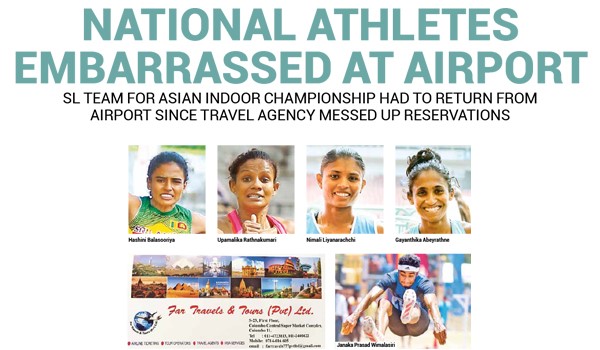 Sri Lanka sports minister Dayasiri Jayasekara denies hiring local sorcerer to cast spell on Pakistan team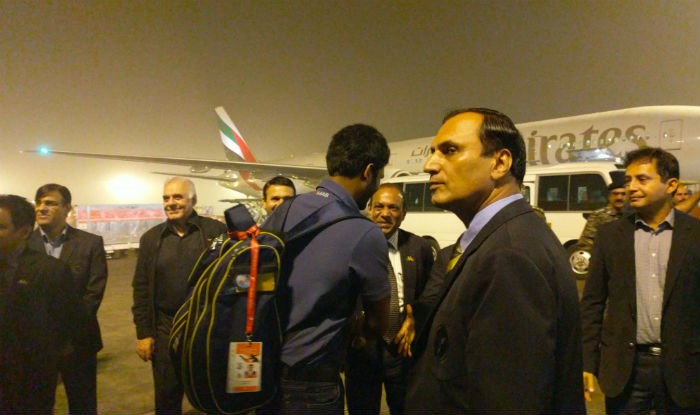 Another News Item !
Sri Lanka's sports minister on Wednesday denied ordering the lowly-ranked national team to use witchcraft to score a surprising two-match Test series win against Pakistan earlier this month.
Handsome Sports Minster wearing a Saville Raw suits  ( probably) running around and playing role of judges in reality shows ,criticising all other colleagues including ex cricket captain-minister take any action against the officers responsible for this failures?
These young athletes from villages hoping to bring some honour to Sri Lanka are harassed like that before even game started .
This is a clear indication that the discipline among ministers is absolutely at low level in every aspect
President should sack them and send them home or ask them to join Veddah clan and develpp their cricket skills ?
Dr Sarath Obeysekera