Voice samples match with those in tape: CID
Posted on October 9th, 2018
Nimanthi Ranasinghe Courtesy The Daily Mirror
The Government Analyst's report states that the voice samples provided by DIG Nalaka de Silva and Namal Kumara have tallied with those in the tape, the CID said.
It submitted the relevant voice samples to the Colombo Fort Magistrate's Court today after they received the samples from the Government Analyst on Monday.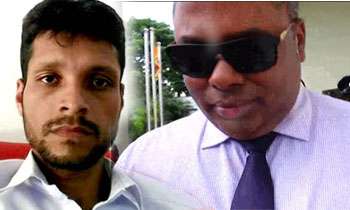 The Magistrate had wanted to check whether the DIG's voice matched with that in the recorded telephone conversation between him and dNamal Kumara.