Gotabaya Rajapakse – 1 month as President of Sri Lanka
Posted on December 17th, 2019
By shenali Waduge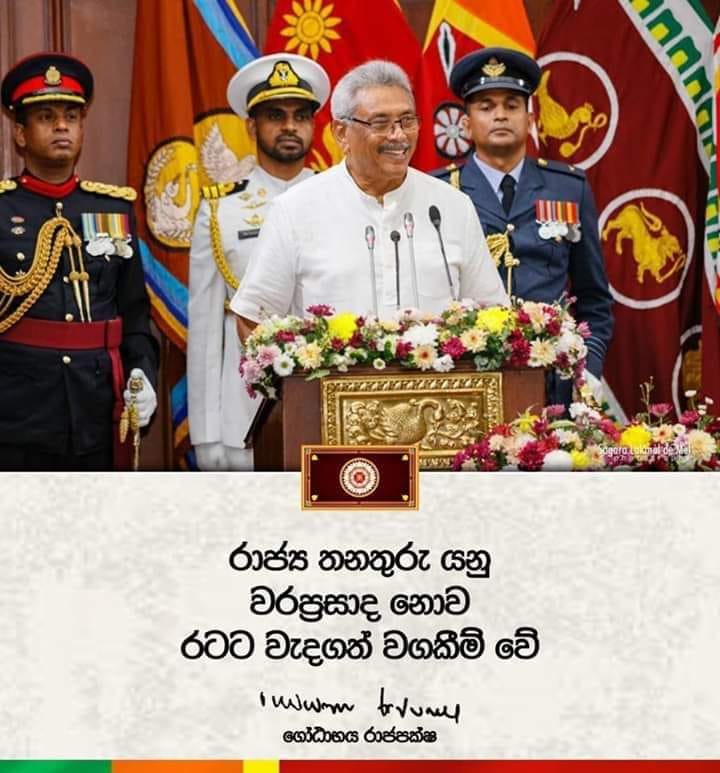 A non-politician is today Sri Lanka's President. Within a month itself not only has he reconfirmed confidence of those who voted for him, he is tilting the confidence of those who didn't in his favor. It is without doubt that the country is visibly inspired and rejuvenated judging by a wave of changes taking place across the country – artists and youth are painting walls in themes & colours, our youth are winning international sports awards, we have the Mrs. World, Mrs. Asia and Mr. Universe, youth starting farming trend, the roads looking cleaner and everyone being sent a message to do their bit and the country would automatically rise and shine.
On 16th November 2019 Sri Lanka went to the polls to elect a President. By 17th November morning itself the outcome was clear. It was to become a historical landslide victory, a shock to many but a win for the nationalist and patriotic forces of Sri Lanka who gathered to once more protect the nation from division or separation. Whatever any say, the voters converged realizing the nation was at grave risk as a result of the weak and appeasing policies of the former government. Gotabaya Rajapakse promised them a nation that would prosper on Sri Lanka's historical heritage terms.
18 November: Taking Oaths as 7th President of Sri Lanka in Anuradhapura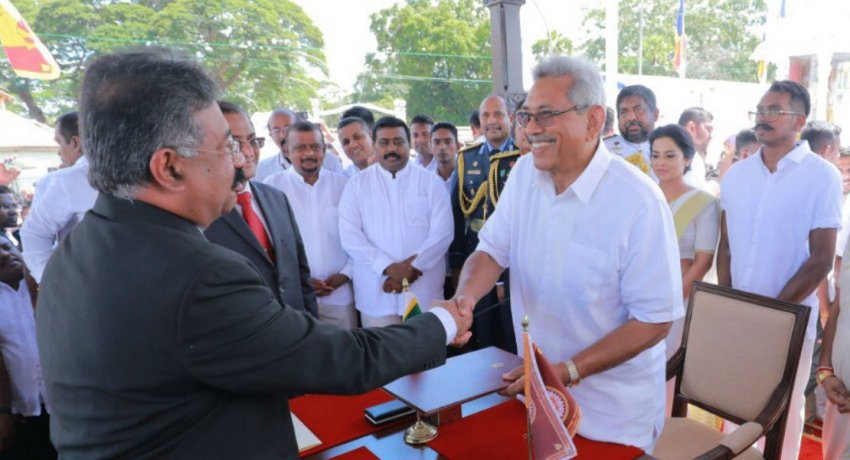 Breaking traditions Gotabaya Rajapakse took oaths at sacred Maha Maluwa of Ruwanwelia Maha Seya, Anuradhapura, our first citadel in front of Chief Justice Jayantha Jayasuriya. Noteworthy was his address to the Nation that he would lead the nation based on the Buddhist philosophy which upholds principles of equality & justice. He called upon nations to respect the sovereignty of Sri Lanka. He invited all to join in the journey of delivering his vision for Sri Lanka.
Heads of India, Pakistan, China wish the new President
Sri Lanka's stock market rises to highest in year
All state institutions to remove photos of President & replace with National Emblem
19 November: Assumes duties at the Presidential Secretariat, Colombo
Former President Maithripala Sirisena together with many other political party leaders were present
19 November: Appointment of 3 Secretaries & Director General of TRC
President's Secretary – Dr. P B Jayasundara
Defense Secretary – Maj. Gen. Kamal Gunaratne
Treasury Secretary/Min of Finance – S R Attygalle
Director General of Telecommunication Regulatory Commission – Oshada Senanayake
Inspector General of Police Pujith Jayasundara and former Defence Secretary Hemasiri Fernando have been further remanded
Former President Maithripala Sirisena has been reappointed as the Chairperson of the Sri Lanka Freedom Party (SLFP)
Former Prime Minister D.M. Jayaratne passes away
20 November: Paying homage to Sacred Tooth Relic – Dalada Maligawa, Kandy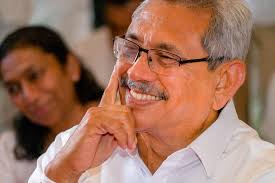 The President received by the Diyawadana Nilame. President paid calls to the Mahanayaka theroes.
Ravinatha Aryasinha appointed Foreign Secretary
21 November: Former President sworn as Prime Minister / 6 New Governors sworn
Former President Mahinda Rajapakse sworn in as Prime Minister. Also present were former President Sirisena and former PM Ranil Wickremasinghe having tendered his resignation earlier that day.
This is the 3rd occasion Mahinda Rajapakse has served as PM
History is made with two brothers holding posts of President & Prime Minister.
6 new governors also sworn:
Raja Kollure – Uva Province
Seetha Arambepola – Western Province
J. M. Muzammil – North Western Province
Lalith U. Gamage – Central Province
Willy Gamage – Southern Province
Tikiri Kobbekaduwa – Sabaragamuwa Province
22 November: New Cabinet of Ministers
16 member cabinet
Extraordinary Gazette issued calling on armed forces to maintain public order
27 November : 35 State Ministers & 3 Deputy Ministers sworn in
Cabinet of Ministers has decided to reduce the Value Added Tax (VAT) from 15% to 8%. The ceiling for VAT has been raised to Rs. 25 million turnover per month from existing Rs. 1 million
Cabinet approved to remove the Nation Building Tax (NBT), Pay As You Earn (PAYE) Tax and Withholding Tax on interests
Cabinet has further decided to reduce the telecommunications levy by 25% (from 30% to 5%)
income tax on the construction industry has also been reduced from 28% to 14%.
all religious places are exempted from taxes.
28 November: 6 Member Committee of Professionals appointed
Appointments to State institutions will be via recommendation of a panel comprising headed by Sumith Abeysinghe, former Secretary to the Cabinet and Lalith Weeratunga and others include Susantha Ratnayake, Dr. Nalaka Godahewa, Dian Gomes, Dr. Prasanna Gunasena and Prof. Jagath Wellawatte. Applications for posts called with deadline put at 18Dec2019.
IT sector to be exempt from all taxes – Bandula Gunawardena
President departs for India for first overseas visit
Foreign Min. issues release on threatening incident concerning local Swiss Embassy worker
29 November: Indian Foreign Minister calls on President
Subramanyam Jaishankar arrived to formally invite President to visit India.
Indian National Security Advisor Ajit Doval also called on the President
30 November: President visits India
President Gotabaya meets India's President Ram Nath Kovind
India grants $400m credit line to Sri Lanka with additional $50m to combat terrorism
President visited Sri Lanka High Commission in New Delhi and planted a tree to mark his visit.
President meets 2 army staff officers who had trained with him in India. Dr. V K Singh was Minister of State for Road Transport & Highways.
1 December: GOSL orders investigation on alleged Swiss embassy abduction
Secretary/Foreign Relations Ravinatha Aryasinha together with Secretary/Defence Major General (Retd.) Kamal Gunaratne and relevant officials met with the Ambassador for Switzerland in Sri Lanka Hanspeter Mock and the Deputy Chief of Mission to brief on investigation
Will drop 19A if we get 2/3 majority, President tells foreign media
2 December: GOSL orders investigation on alleged Swiss embassy abduction
An incident allegedly to have been committed on 25 Nov 2019 of a local recruit working for the Swiss embassy Colombo being abducted
Canadian High Commissioner in Sri Lanka David McKinnon calls on President
Director General of the Dept of Asian Affairs of the Chinese Foreign Ministry and former Ambassador to China calls on President
3roviding relief to natural disaster struck districts via District Secretaries and Disaster Management Centre.
Sri Lanka Parliament prorogued till 3rd January 2020
3 December: UAE and NZ Envoys calls on President
UAE envoy in Sri Lanka Ahamed Ali Al Mualla paid a courtesy call on President Gotabaya Rajapaksa at the Presidential Secretariat
Joanna Kernpkers envoy of New Zealand in Sri Lanka also called on the President
Former COPE Chairman and Parliamentarian Sunil Handunnetti has instructed to keep the forensic audit reports of the CBSL Scam at the COPE Secretariat as a confidential report until the next COPE Committee is established.
A. R. Deshapriya has been appointed as the Chairman of the Securities and Exchange Commission (SEC).
Swiss court rules Tamil Tigers not a criminal organization, acquits 12 suspected fundraisers
4 December: Governors to North Central & Eastern Province sworn in
Ms. Anuradha Yahampath as Eastern Governor
Prof. Tissa Vitharana as North Central Governor
UPFA MP Ranjith De Zoysa passes away
UK Conservative Party manifesto endorses two-state solution for Sri Lanka
Singapore AG's Chamber studying documents requesting Mahendran's extradition to SL
Permits for transport of sand, soil, clay abolished
The Foreign Ministry of Switzerland and the Swiss Ambassador in Sri Lanka has requested permission to take the Swiss embassy staffer,
5 December
64 suspects arrested for having links with NTJ further remanded
National Colleges of Education to be upgraded into university faculties – a program to make all teachers of the country graduates.
Cabinet also approved the appointment of an expert committee representing the fields of Education and Higher Education to implement the program.
Ranil nominates Sajith as Opposition Leader
6 December
Gazette issued banning re-export of spices & allied products
UK court finds Brigadier Priyanka Fernando guilty, imposes fine of GBP 2,400
7 December: President visits Vidyalankara Pirivena & calls on Chancellors of Kelaniya & Sabaramaguwa Universities
Chancellor of University of Kelaniya Ven. Dr. Walamitiyawe Kusaladhamma Thero
Chancellor of the Sabaragamuwa University Ven. Prof. Kumburugamuwe Vajira Thero.
Vidyalankara Pirivena – Ven. Walamitiyawe Kusaladhamma Thero
The President also visited Kelaniya Raja Maha Viharaya and met Chief Incumbent Ven. Kollupitiye Mahinda Thero and Ven. Bengamuwe Nalaka Thero and other Maha Nayaka Theros.
The President also visited the Chief Incumbent of Kotte Raja Maha Viharaya Ven. Aluth Nuwara Anurudda Thero .
President Gotabaya Rajapaksa later arrived at the Abhayarama Temple in Narahenpita.
government has established a National Authority under the Ministry of Defence to ensure the safe use of Scheduled Chemicals In the industrial sector without hindering their proper functioning
Sri Lanka's Caroline Jurie crowned Mrs. World after 35 years
Port City: Ceremony to add 269 hectare of land to Sri Lanka commences – Colombo Port City officially declared part of Sri Lanka
Sri Lanka tops India in South Asia Games athletic events after 28 years
8 December
Brigadier Suresh Sallay appointed Head of state intelligence
Brigadier Chandana Wickremesinghe has been appointed as the new Spokesperson for the Sri Lanka Army.
9 December: Secretaries to State Ministries appointed
32 Secretaries appointed to State Ministries
President tells new State Ministry Secretaries to commit to attitudinal transformation
10 December
Brigadier Priyanka Fernando has been appointed as the new Director of Real Estate and Quartering of the Sri Lanka Army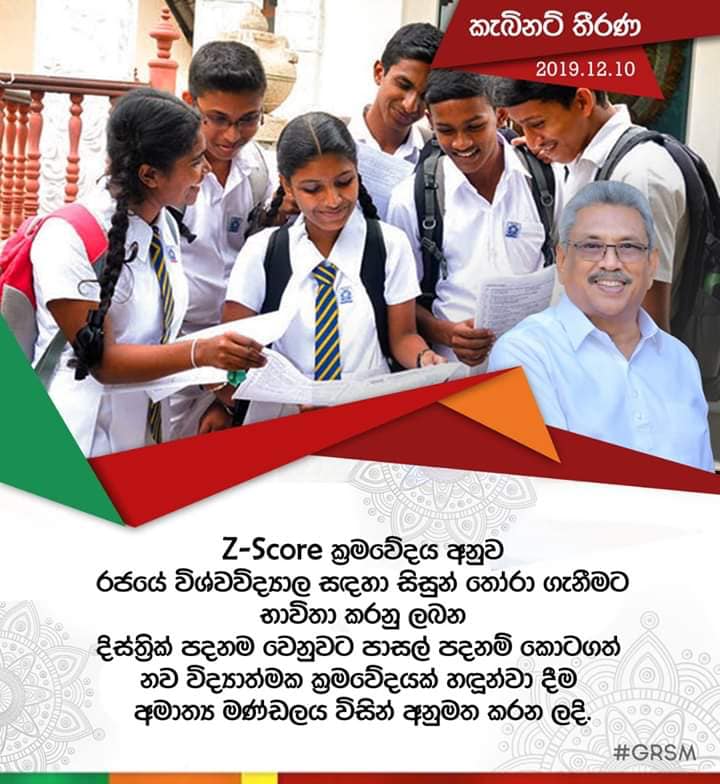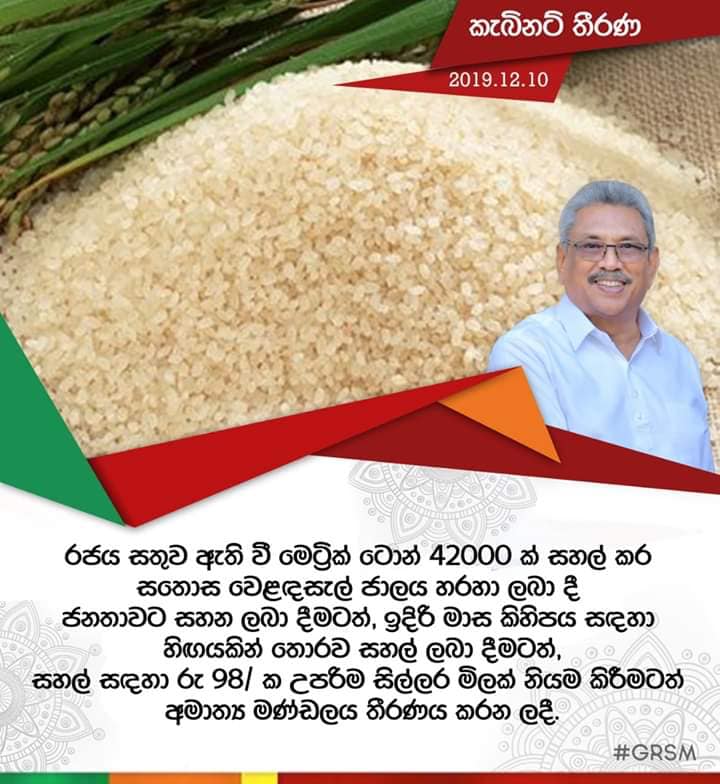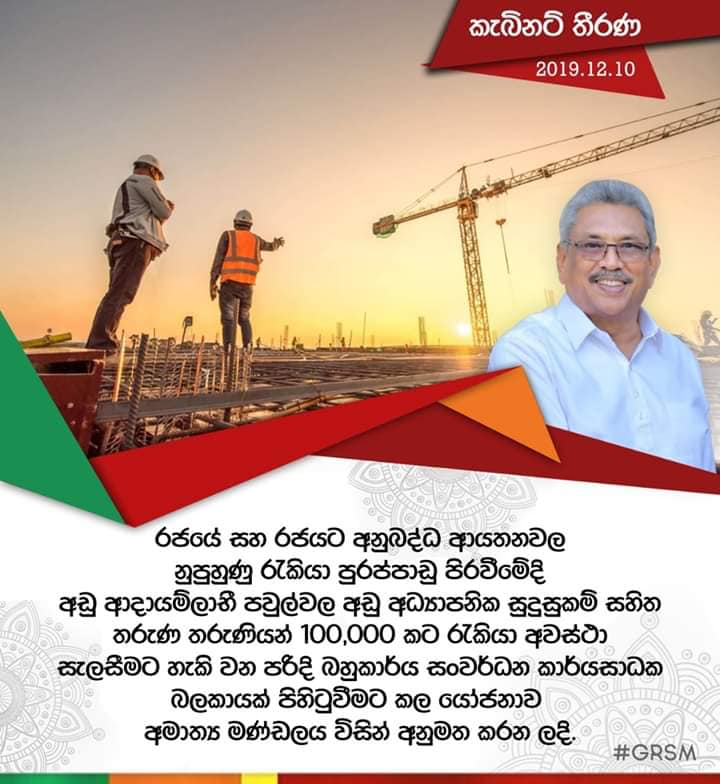 11 December
No place for Sri Lankan refugees in India's citizenship amendment bill?
12 December: Afghan envoy calls on President
Ambassador of the Islamic Republic of Afghanistan to Sri Lanka M. Ashraf Haidari
President met officials of Ministry of Power & Energy & institutions under its purview
Govt. decides to increase number of national schools to 1,000
Cabinet grants approval for change in Z-Score system
Daya Ratnayake appointed Ports Authority chairman
13 December: Japanese Foreign Affairs Minister and delegation meet President / ASEAN leaders also arrive
Cooperation in Information and communication technology (ICT), harbor infrastructure including Eastern Container Terminal (ECT), expressways, agriculture, digitalization of television transmission, disaster prevention and security cooperation discussed.
ASEAN envoys from Thailand, Indonesia, Myanmar, Vietnam and Malaysia joined arrived to wish the President.
Constitutional Council unanimously approved the nomination made by President Gotabaya Rajapaksa, to appoint High Court judge Ms. M.D.S. Abeyratne as the Court of Appeal Judge.
UK General Election: Boris Johnson's Conservative Party wins overall majority
Overseas travel ban imposed on Patali Champika
Public cautioned of persons using President's name fraudulently
14 December
Japanese Foreign Minister calls on Sri Lankan counterpart & PM Rajapaksa
Two persons who made white van" claims at Rajitha's media briefing arrested
Kotahena Police logbooks replicated with fabricated information on Easter attacks, PCoI told
15 December
State Minister of Railway Services C. B. Ratnayake said that steps will be taken to introduce a prepaid card for railway passengers
British PM Boris Johnson thanks Tamil community in UK
The new National Policy Framework titled 'Vistas of Prosperity and Splendour' has been released to the public by the government
http://www.adaderana.lk/news.php?nid=59640
16 December
Public urged to inform on imposters misusing President's name
Minority Tamils misled for decades by politicians – President
President Gotabaya Rajapaksa has directed the authorities of the Presidential Secretariat to cease the use of plastic drinking water bottles
AG orders for arrest of Swiss Embassy staffer
Swiss Ambassador calls on President
17 December
US Embassy issues security alert for American citizens in Sri Lanka
The country is off to a good start but as the Swiss bogus abduction example and Swiss reaction shows the external elements that have contributed to Sri Lanka's inability to sustain its growth are likely to be once more up to mischief.
The country must be now alert to these dangers & mechanizations more than ever. It is therefore time that the country and citizens begin to remove the political lens and put on patriotic lens and chip into rebuild the nation.
All the nation-haters can please apply for asylum or think of re-locating to countries they feel happier in without trying to help external elements destroy Mother Lanka.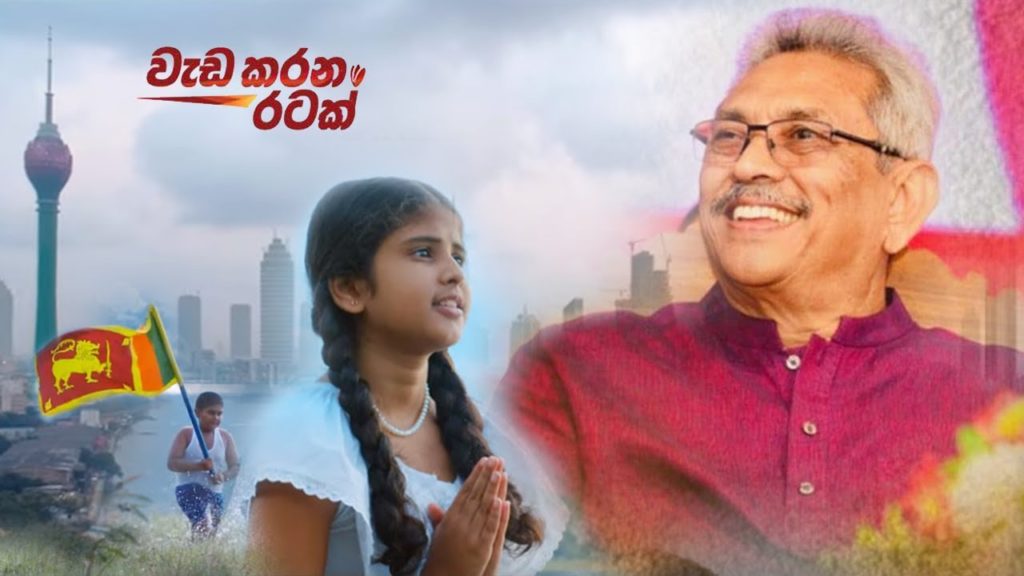 Shenali D Waduge